Social media's impact can hardly be overestimated today as they play a pivotal role in moving your business forward. Without an active social media presence, your brand doesn't exist, at least for most of your target customers who don't know you. So, to expand your outreach and move your business further, make sure to include the development of social media strategy in your to-do list for 2021.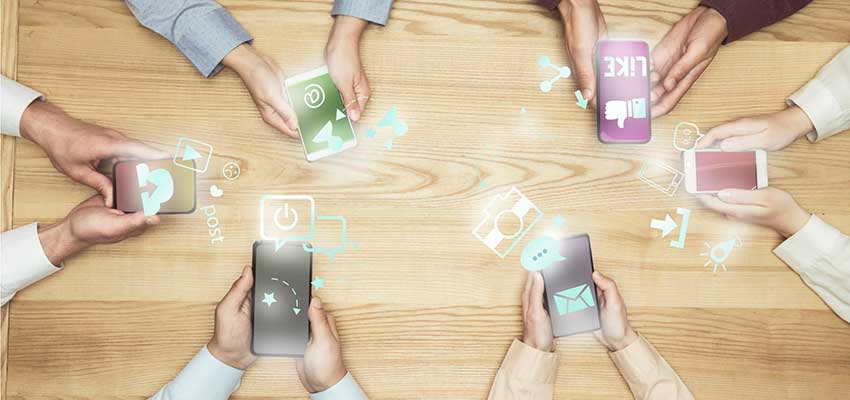 Here is a list of social media with the highest impact potential for you to consider.
#1. Facebook
The number one leader on our social media list is surely Facebook – the global social media giant with over 2 billion unique users.
Thus, roughly one-fourth of the global population uses Facebook, and it's only a matter of time and personal effort to make those users your customers. With a well-planned marketing campaign on Facebook, you can quickly engage your target audience. Organize specialized events, share your videos, conduct online presentations, share news about your product or service – it's all relatively easy here.
#2. LinkedIn
Another social media to consider when building a strong brand reputation is LinkedIn.
Its specifics lie in the robust B2B marketing model. So, if your customers are not necessarily individuals, you may reap many LinkedIn marketing benefits by finding strategic partners and bulk customers. To date, the platform is used by over 300 million users every month, giving you a robust competitive advantage in contrast to those who don't exploit LinkedIn.
#3. Instagram
Instagram is owned by Facebook, which serves as another proof of its active development and rapid growth. With over 500 million daily active users, Instagram has quickly evolved from a photo-sharing platform into a unique space for influencers, businesses, and individuals sharing their content, doing their marketing, and finding new clients.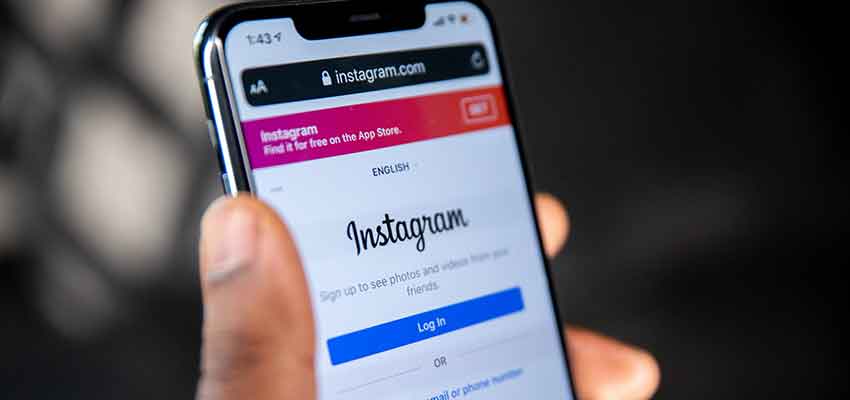 #4. TikTok
One of the newest and most popular social media to date, TikTok has taken over one billion users by storm. Videos published on TikTok are viewed by 500 million people every month. However, keep in mind that the largest share of TikTok users is youth. Thus, if your target audience is older, this medium may not be the best choice (though who knows!).
#5. Twitter
Even though you might have no clue about how to use Twitter, it is still a powerful source of social media presence. Here, you can post engaging photos and videos, tweet others' posts, and give/get real-time updates about your industry niche. Besides, Twitter is one of the old-generation social media platforms, making its audience of 300+ million monthly active viewers a great loyal customer base.
#6. Pinterest
Pinterest is a social media platform at which people share their creative content, infographics, and images. This one is not as huge as Facebook and Instagram, with only 290+ monthly active users. However, it is a particular medium for entrepreneurs able to offer something visually creative. So, if your product can be presented in a visually engaging way (or with informative visuals), head to Instagram to boost your sales and grow your audience.
#7. YouTube
While Pinterest is essentially about photos and infographics, YouTube is all about videos. Vlogging is a new and actively developing trend, with so many perks it offers. So, if you have the vlogger's talents and can present your product in video reviews or how-to videos, you can get a fair share of customers from that platform. Two billion people view YouTube videos a month, which translates into 30+ million daily viewers – a huge audience to appeal to.
#8. Yelp
Yelp doesn't match a typical social media platform's image, but it can still perform vital social networking functions. With the number of monthly visitors approximating 200 million, Yelp offers beneficial information about businesses for their potential and current customers. Thus, as a business startup, you should invest your effort in building a positive reputation on Yelp, with positive and realistic reviews of your grateful clients.
#9. WeChat
While many people consider WeChat to be a regular messenger, it has expanded the features to cover social networking, online shopping, online and offline payments, money transfers, hotel and restaurant reservations, etc. Thus, WeChat is becoming another powerful medium for your brand establishment and social media marketing.
#10. Tumblr
This social media platform is a place for microblogging and social networking that hosts 500+ million personal blogs. Here people share their ideas, links, Spotify tracks, photos, and other information. So, by creating a blog for your brand here, you can quickly gather your tribe and expand your brand's outreach.
It's never too late to study social media marketing, and if you have no clue how to go on with social media, click this site to get robust writing help from seasoned experts. It's not only a place to get a well-researched paper on marketing. Writing professionals working here can complete stunning social media posts to make your audience grow in 2021.
Follow us: