B2B is the abbreviation for business to business. As the name defines, B2B sales happen when one firm sells its business products to other firm or business: instead of customers. B2B sales are different and complex as compared to B2C (Business to Customer) sales since it requires more than one identity to setup the whole process and have a longer sales transaction cycle too.
Example: A company making spare parts of cars sells its products to a car manufacturing company.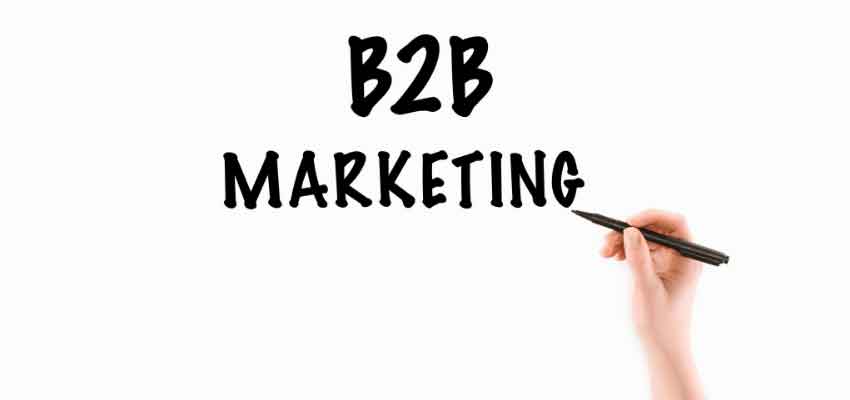 Since B2B market is double the size of B2C market, their sales closures require more meticulous planning and adequate research as compared to B2C. They are more rewarding in monetary terms because their prices are also quoted high as compared to customer prices.
Effective sales managers, strategic planning, adequate research on business buyer, thorough study of customer needs and expectations, and effective marketing, are factors which lead to increase in B2B sales.
In this article, let's take a peep into some effective strategies for closing B2B sales.
Effective tips for successful B2B sales:
1. Study market behaviour
The first step in B2B sales is to thoroughly research market behaviour by identifying the needs and demands of the customers. Proper research on the size of market, customer segments and their needs, all help in planning a perfect sales strategy. Don't make these common b2b mistakes that hurt your business.
It is this strategy which will help you to gain confidence to approach your prospect buyer with a positive B2B sale closure deal.
2. Research buyer potentials
When you have circled a potential buyer (company) for your product, conduct a complete research on their problems, their expectations regarding your product, their dreams of outcome and their finances for proper call script. Know the company well before making any deals with them.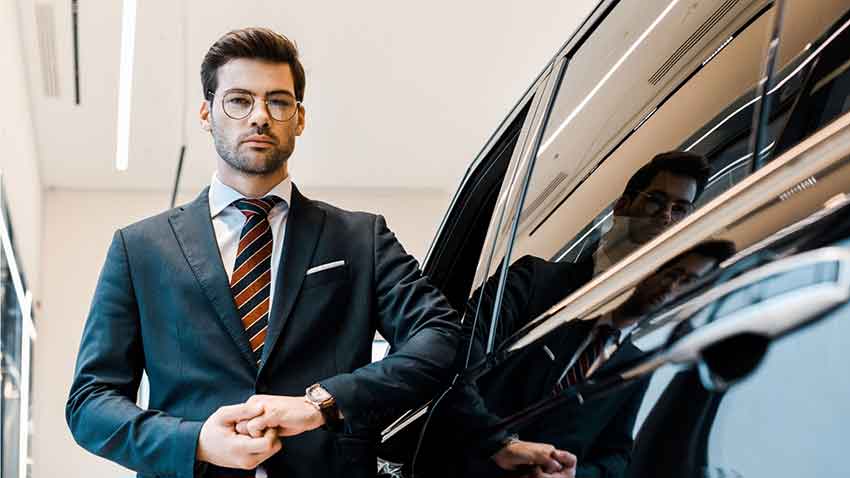 If needed, subscribe for newsletters, magazines and email promotions of the company to have a larger view of their expectations. Go through their financial reports, websites and user reviews as well as employees' feedbacks to know their strengths and weaknesses. This makes your approach much easier and fruitful at the very first attempt.
3. Use of right words
It is essential that when you are talking to prospective clients you use the right words to get the right results. What starts as a conversation should end as a financial gain.
A glimpse into the do's and don'ts of words:
"Certainly" and "definitely" tops the list as they create a positive impact on the buyer and sounds like a confident communication.
Use "Can't get you" or kindly repeat" in case a difficult situation arises.
Use of simple language, which your buyer understands is preferred instead of heavy jargons.
Use short and simple sentences to convey a proper message.
Avoid "To be honest" which instantly gives an impression of dishonesty and suspicion in your talk.
Avoid "I am not sure", "I will try", "I think" or "I might", instead it's better to say a yes or no directly.
Avoid "I understand" until the client asks you the question.
Personal communications always work in B2B sales rather than e-mails, so take care about what you say, instead of how you say to impress your clients for a successful closure.
4. Portray Outcomes rather than products
It is ultimately the outcome which matters and not the product. B2B sales will be more successful when you, as a business seller, highlight the outcomes of the products sold, in terms of digits and percentages, to the business buyer.
Show your prospect a picture of the gains and long-term benefits of the products you are selling,prior to explaining the features and benefits of the same.
Example:
Highlight the lasting period of the product rather than the price. (e.g. your product may last a year longer than competitor's product)
Show the cost effectiveness of the product as compared to competitor's products.
Brief them about reduction in working hours and costs apart from discussing the benefits.
In fact, targeting your prospect's end goal, i.e. growth of the company, recognition of the brand, and profitability of the product with proper case studies, evidence and figures, helpsin closing more B2B sales.
5. Ask questions
Ask open-ended questions whose answers give a brief insight into their problems. What, Why, Who, where etc. questions are preferred rather than direct ones, whose answers just are a Yes or No.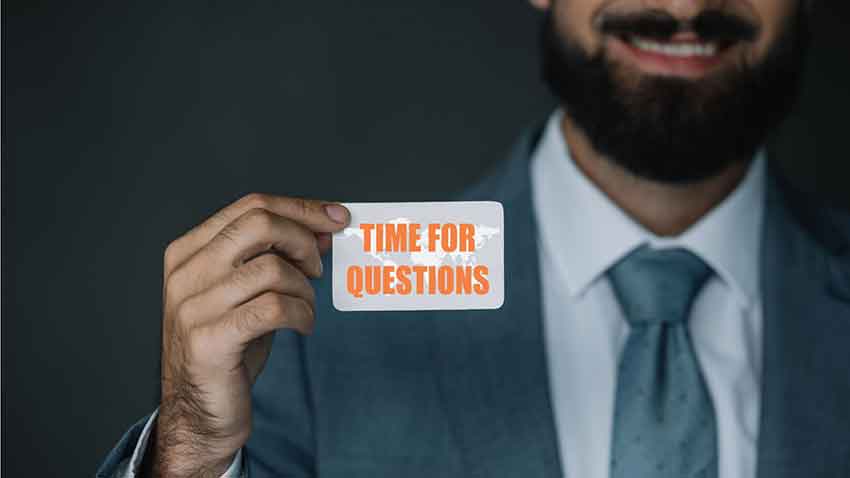 Questions are important is increasing sales, because the more questions you ask, the more information you can get about what your prospect buyer is thinking.
Example:
What are your needs for better reach to customers?
What obstacles will you face while marketing the product?
What time frame is needed for final decision?
Once you are aware about their thinking process, you can plan your sales strategy accordingly, which helps you in lead generation.
6. Listening answers:
Listening to your prospective buyer about what they have to say, and how they feel about your product, their doubts and concerns, their targets etc. will make you aware of their expectations. Let them do 70% of the talking and get a hold of their thinking process, to solve their doubts in a better way.
Even B2B social listening helps you to keep a close watch on your competitors
7. Consider Web Security
If you are running B2B site, then website security is an integral part where data communication happens between users and server. SSL certificate enables HTTPS before the domain name and activates padlock that assures any user or visitor that their data will remain secured on the site. If you have question, which SSL to choose for your website security then, multiple options are there for example, you can prefer wildcard SSL certificate in case, if your site runs on unlimited subdomains. SSL certificate improves trust and security of the website.
8. Unique Value Proposition (UVP)
Unique selling proposition or UVP is what makes you stand unique against your competitors. If you have less or zero information on your competitors, you will not be able to highlight what makes you stand apart from them. And your prospective buyermay move to competitors for the same product, though you have a better deal.
Hence,it's essential to research on your competitors, where they stand, and what makes you unique amongst all. This will in turn help you to come up with a unique value proposition stating the benefits of your offer, resolving their problems, and how your brand is better than theirs.
Even solving multiple problems by different value propositions will put you in the winning zone leading to B2B sales.
9. Meet the decision makers
It is advisable to approach the main heads of decision making, rather than approaching individuals who don't have the authority to take a call. Though the main decision makers are residing in another town or state, go that extra mileage of travelling by bus, train, car, or flight whichever needed, to close the deal.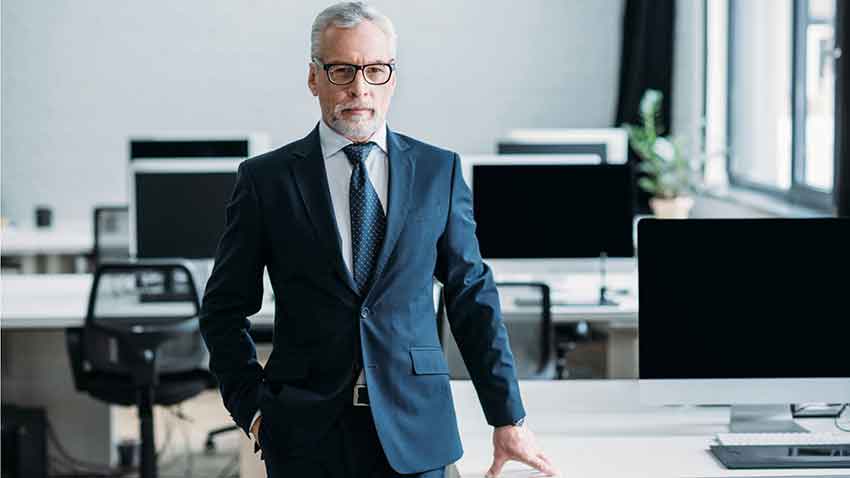 Face-to-face approach with the main authority, works better than electronic communication or cold call. When high investments are at stake, be persistent in meeting prospects in person,which will help you succeed better and faster.
10. Stick to your pricing
Profitable business owners rarely care about pricing. All what they care about is the recognition your product gives them and the gains which can be increased by buying the product. So, there is no point in decreasing the price of your product.
There is no use in spending time for those clients who can't afford your base price. Stick to your premium price, and go for those prospects, who can afford you,to improve B2B sales and close big deals.
11. Multiple B2B proposals
Even the best proposal may sometimes be rejected against other alternatives and better costs provided by competitors. Hence it is always better to have at least 3 proposals on hand for your B2B prospects.
B2B proposals offering variations in prices and services of the product will not only give a choice to the prospect buyer, to choose the appropriate option as per their budget and company requirements, but these options will also help refrain them from searching for other alternatives.
12. Be Honest
The last one but the most important tip which will lead to closure of your B2B sales deal is honesty.
Example: If your buyer asks for a specific feature in a product, instead of saying "not needed" or "we can't do that" or "not possible", tell them why your product can't have that feature.
It's impossible to please all and it's completely Ok to say No when you cannot do what they demand. It is this honestly which will strengthen your B2B sales, rather than giving fake promises and damaging your company's reputation.
Conclusion
B2B sales have changed a lot in the past years. Sales power has been shifted from sellers to buyers.
In the recent scenario, a buyer before purchasing a product, researches on it, thinks of problems they might face, google for solutions, conduct research on customer behaviour, reach out to their friends for suggestions, check out on social media for feedbacks, and later make a decision.
In this article we have summarized all the essential tips which are helpful in making B2B sales a simple and successful process.
Also, don't make these common b2b mistakes that hurt your business.
Follow us: