An eCommerce business has the potential to be wildly successful. With just one simple but strong idea, you could end up selling to thousands of people online every single day. It's not an easy climb, though, as there's a fair amount of research that you'll need to do in order to cultivate success. Here are twenty tips for getting you there: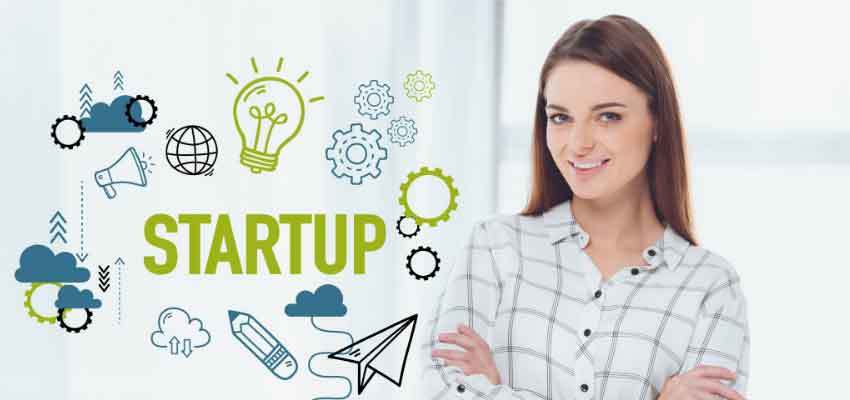 1. Start Simple
You might have a million and one ideas for your eCommerce business, but it's better to start simple. By dipping your toes in rather than diving headfirst, you have more room to make mistakes, and you'll come to learn more about the process without too much risk. If you are selling clothes online, for example, start with a couple of designs rather than overloading your marketplace/website. Once your business starts to grow, you can begin to expand.
2. Use a Well-Known Marketplace
If you decide on using a marketplace to sell your items/services, go for one that is well known. This is because it will reflect highly on your brand and draw in many more customers. While Amazon might seem like the obvious choice to many, it is riddled with competition, so you'd be better off going with Walmart Seller Central. It has the benefit of having a trusted brand name without quite as much competition to contend with – just make sure you have a lot of stock available, as you're likely to end up making many sales.
3. Provide an Easy Experience
You want to avoid high bounce rates and forgotten shopping baskets, and one way to do this is to make the online shopping experience as easy as possible for your customers. Luckily, you have complete control over how easy to use your website is. Focus on ensuring the links are easy to find, the text is clear and readable, and that each page loads quickly. If your website takes too long to load, your potential customer might find somewhere else to shop.
4. Choose a Catchy Business Name
As a start-up, one of your goals is to make yourself as memorable as possible. After all, the more people know your brand, the more customers will flock to your virtual door. To ensure people don't leave your website only to forget your company, choose a memorable business name. The shorter, the better – too many words will fall out of people's heads quickly. Your goal is to choose a name that encapsulates your brand while being unique and catchy.
5. Keep an Eye on Competition
Every business needs to do research, and a large chunk of that should be checking out the competition. It's unlikely that your eCommerce business is entirely unique – there'll be other businesses out there selling items/services that look like yours. By knowing who they are, you have an edge, as you can figure out how to offer your customers something more, thus attracting them to shop with you over anyone else.
6. Focus on Your Target Audience
There is no point in trying to market to everyone. In doing so, you will waste time, resources, and energy. Instead, figure out exactly who your target audience is and come up with marketing strategies directly aimed at them. If you decide to give a freebie to a social media influencer, for example, make sure their audience aligns with your own.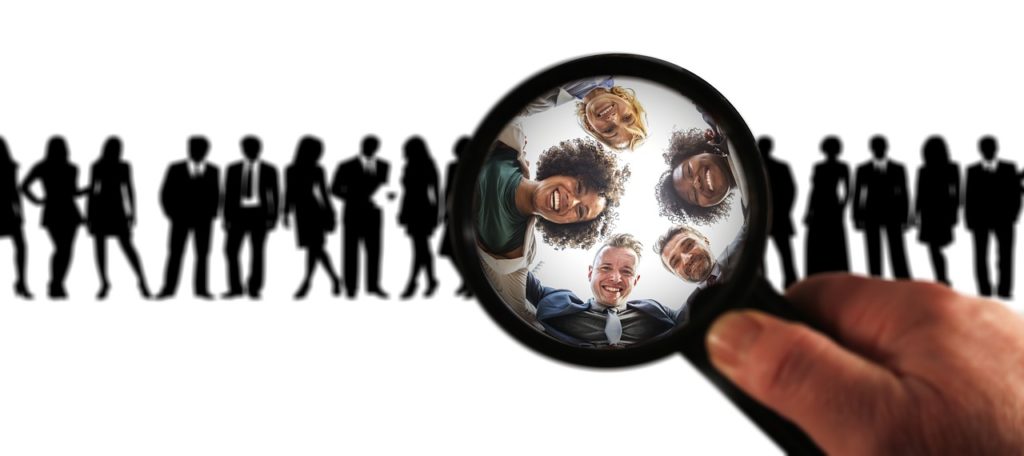 7. Invest Time in Social Media
Social media is a free way to market your company, so you'd be a fool not to use it as much as possible. In the beginning, you should focus on creating professional-looking profiles and gaining a reasonable following. To do this, post content every day, focusing on quality and relevance. Over time, social media will become a place where new customers will find you, and loyal customers will keep up to date with you.
8. Learn How to Use SEO
Every single business should know how to use SEO – especially eCommerce. By ranking higher on search engines, you greatly increase your exposure to potential customers while gaining more trust. A couple of tips for optimizing your eCommerce website for SEO include:
Using the right keywords
Fixing broken links
Publishing frequent content
Using internal links
Using HTTPS for your site
9. Work with Other Brands
As a new company, you need to get your name out there while building trust from your customers, and one way you can do that is by working with other brands. Choose brands that hold similar messages to your own but aren't your direct competition. If you sell jewelry, for example, collaborate with a company that sells clothes. By doing this, you'll gain more attention from new customers, increasing your brand awareness while attracting more people to your website.
10. Learn from and Respond to Feedback
It is common for new businesses to make errors along the way, especially at first. When you inevitably receive feedback about this, make sure you learn and respond to it. The same goes for the positive feedback! If someone comments on how fabulous your customer service was or how much they liked your packaging, respond to the customer and take note of the things they liked. That way, you'll know what works and what doesn't, and soon, you'll become an expert at appealing to customers.
11. Maintain a Positive Brand Image
Building a positive brand image is one thing – maintaining it is another. While you might be able to boost brand awareness, you must also keep up with it so that your brand sticks in people's brains. A couple of ways to do this include:
Always respond to reviews
As an eCommerce business, you rely on reviews to help sell your business to others. It's important, then, to pay close attention to them and respond. Not just to the positive ones, either – you should also respond to any criticism in a professional manner, offering your help to solve the problem.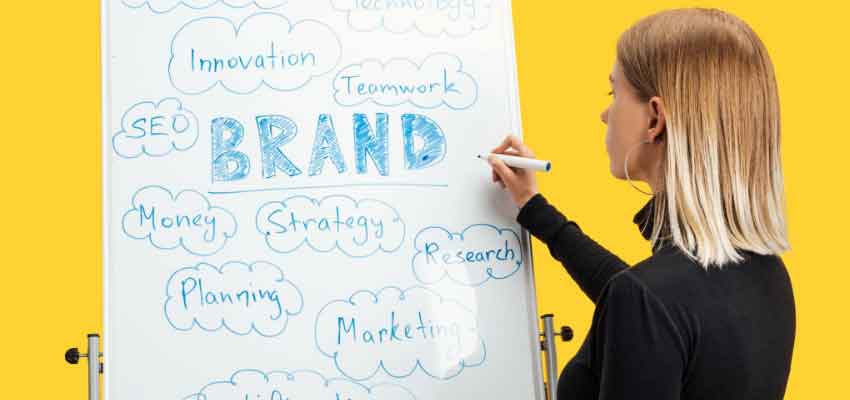 Be more environmentally friendly
Creating an eco-friendly business isn't just good for the environment – it's also good for your reputation and sales. Once consumers learn that your brand holds ethical practices, they will feel better about shopping with you. Just a couple of ways to make your eCommerce company green include using bio-degradable materials, recycling as much as you can, and getting rid of all plastic packaging.
Maintain excellent customer service
No matter how brilliant your product or service is, if you don't maintain excellent customer service, you will lose sales. You must respond to emails promptly, offer to resolve all mistakes, and answer any questions a customer may have.
It's hard for start-up eCommerce businesses to build their reputation, but one way to get started is to work with other brands. That way, the customers of the other brand instantly see your company in a positive light. Even if it doesn't reel in a ton of new customers, it does improve your brand image.
Remember – creating and maintaining a positive brand image is a slow process, but it's necessary to appeal to more customers.
12. Use Email Marketing
Email marketing is a great way to keep up with your customers. It gives you a chance to send out quality content on a schedule, knowing that it will end up in the inbox of someone already interested in your business. Remember – the content in your email marketing needs to reach the same level of quality as any other content you send out, so focus on keeping it catchy, well-written, and engaging.
13. Build a Great Website
Your website tells your audience who you are as a company, making it crucial that you invest a lot of time and effort into making it both usable and attractive. Some of the worst mistakes you can make are having long loading times, making any information hard to find, and including long chunks of text. You want to appeal to everyone, so keep it as simple as you can while showing off how brilliant your company is. If you have no experience building an eCommerce website, it's a good idea to seek out a web designer.
14. Make Your Website Mobile Friendly
Making your website mobile-friendly is essential. Without it, you lose lots of potential customers who use their phones to shop online. For an eCommerce site that appeals to mobile users, you should:
15. Write a Blog
Keeping a blog on your eCommerce website is greatly beneficial. Firstly, it'll help you embed the right keywords and internal links to rank higher on search engines. It's not just your SEO that'll benefit, though – you also get the chance to provide your loyal customers with reliable and relevant content relating to your business, which helps build trust. Remember – when it comes to content, quality is key.
16. Use More Videos and Images
Your content doesn't just have to come in the form of text. In fact, images and videos produce far more engagement, so use them where you can. If you're putting out a social media post, for example, use a quality image to go alongside it. You can create your own videos, too, explaining what your company is about and why it's worth buying from.
If you plan on consistently putting out engaging videos, consider signing your business up for YouTube and creating a platform there. By doing so, you will reel in many more customers who are genuinely interested in your brand.
17. Host Giveaways
Giveaways are great for appealing to customers both old and new. After all, who doesn't like a freebie from time to time? Hosting a giveaway doesn't take much from you, but it means a lot to those buying from your company. Remember to share the details of your giveaway on all your social media sites to bring in as much engagement as possible. You'll find that your post gets far more likes, comments, and shares than usual, dramatically increasing your brand's exposure. In the early days, this can be the boost you need to take off.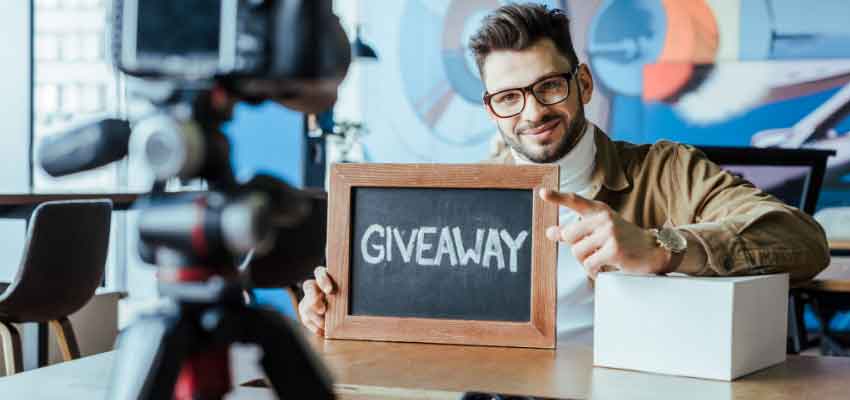 18. Focus on Customer Support
Your goal isn't just to bring in as many buyers as possible; it's also to ensure that their experience is largely positive. That means ensuring quality, speed, and, of course, excellent customer support. If a customer has a problem with their order, it is up to you to sort it out as quickly as possible – any delays could reflect negatively on your brand. The same goes for questions from potential customers. If you take too long to respond, they might look elsewhere for the service they need.
Luckily, you don't always need a real person sitting at the computer to respond, and that's thanks to live chat. By using this online customer service software, your customers get the support they need at any time of day. Not only does this satisfy them, but it also saves you tons of time.
19. Tell Your Story
People engage with stories, so don't shy away from telling your own. Share stories through videos, images, and text to appeal to your audience's emotions and make them trust your brand more. You see it all the time with TV adverts – a company tells a story, and in doing so, they reach more people and make more of an impact. Just remember to personalize your stories to reach your target audience.
20. Don't Give Up
Ecommerce businesses don't always take off quickly. In fact, you might be waiting a while to see significant sales. While it can be frustrating to see few results when you're putting in so much effort, it is important to avoid giving in. There's always room to tweak your business plan and marketing strategies, so instead of viewing slow progress as a failure, see it as a way to improve.
Starting an eCommerce business is anything but easy. If you have a great idea alongside a ton of drive and a willingness to learn, though, you can turn your idea into a profitable online business.
About the author:
Ryan Flannagan is the Founder & CEO of NuancedMedia, an international eCommerce marketing agency specializing in Amazon. Nuanced has sold $100s of millions online and Ryan has built a client base representing a total revenue of over 1.5 billion dollars. Ryan is a published author and has been quoted by a number of media sources such as BuzzFeed and Modern Retail. To connect with Ryan, check out @Ryanflannagan on Twitter or via LinkedIn
Follow us: