With a variety of information available online, healthcare patients do have a dozen more options than before. Medical marketing allows you to generate more potential leads and patients even if you are already happy and content with your current patient headcount volumes; you must have a concrete plan to keep your marketing stable and growing.
Putting all things together is already a challenge but keeping it the way it is, another plan to keep in mind. There are a lot of innovative medical marketing practices and strategies; you have to find the best one you can use that will effectively increase your brand popularity.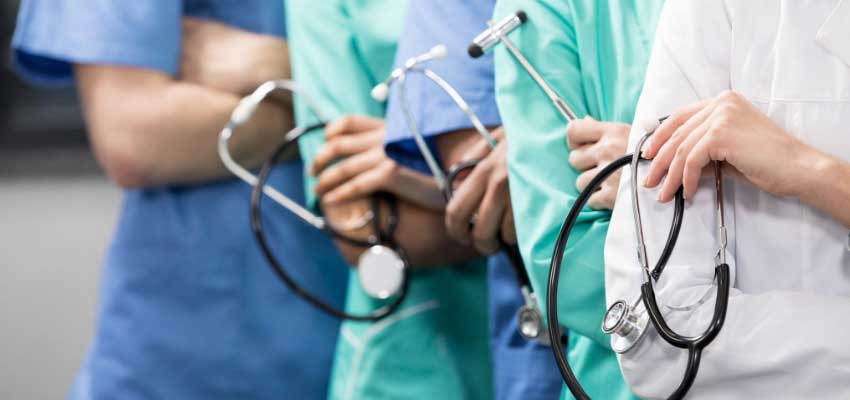 Here are some ways you can improve your marketing strategy:
Effective Ways On How To Improve Medical Marketing Outreach
Social Media Marketing
Over the past decade, the power of social media has grown immensely. It makes it a compelling option to boost your marketing channel. Using simple social media icons to make your brand presence known is a useful option to build a solid foundation.
Establishing profiles on popular social media platforms like Facebook, Twitter, and Instagram will give a fresh look of your brand as it now caters with a wide-range audience. Good-quality content about the services you offer is an effective way to get more leads and patients, which allows you to sell your brand, and this gives your patients an idea of how you do it. 
One of the backbones of social media marketing is SEO. SEO (Search Engine Optimization) became vital to digitized marketing strategy. The efficiency of getting relevant content in one click is what makes it attractive. When a patient uses search engines on their browser to look for a medical practice, you want to be the first one that will come up.
Regardless of how big or small, your medical practice is, SEO helps attract more targeted patients and boost your current patient pool. Investing to expand marketing outreach is truly useful, gaining an edge over your competitors.
Keep Your Brand Consistent
Widening your span of marketing strategy will give you extra patients but keeping your brand and retaining your existing patient base is also critical. One way of keeping a strong relationship with your patients is through regular follow up with the use of emails, newsletters or with the use of social media networks.
Try to get feedback on how satisfaction will be met, if you can sense any problem or conflict, taking extra measures and going the extra mile will fix it as soon as it surfaces. Engaging with existing patients is far less expensive than acquiring new ones. If your patients feel valued and appreciated, the more they will return it to you.
Taking good care of these patients can help you gain referrals with how consistent your brand is, recommendations can come from them, and they will be able to share their experience with friends and family members.
Video Marketing Strategy
Convert potential patients into regular customers. When a patient looks for a prospective facility or physician to visit, they will most likely watch video content of medical practice to set an appointment to.
Telemarketing using video content to give patients an idea of your story, your goal, vision, services offered, and products is an excellent way of online marketing outreach. Doctors or physicians can promote medical talks with common conditions and treatments where trust is built even before they visit the facility.
Keeping your brand and mixing it with a compelling video marketing content will reach your target market most efficiently and effectively of selling your brand.
Conclusion
Create more ways of building your medical practice's image without resorting to cutting out marketing strategies or worse, not doing it at all. With the use of online telemarketing, the only significant investment you will do is to choose the right marketing option and the effort to maximize it. The competition will surface, but with a brand that is known, this too shall pass.
Follow us: