Remember when we were freaking out when they told us it's two-week isolation? A 14-day lockdown seemed unimaginable- today, it's just our everyday life. We have adapted to the 'new reality,' and so must our jobs. Either way, it certainly feels like we haven't done anything productive since March.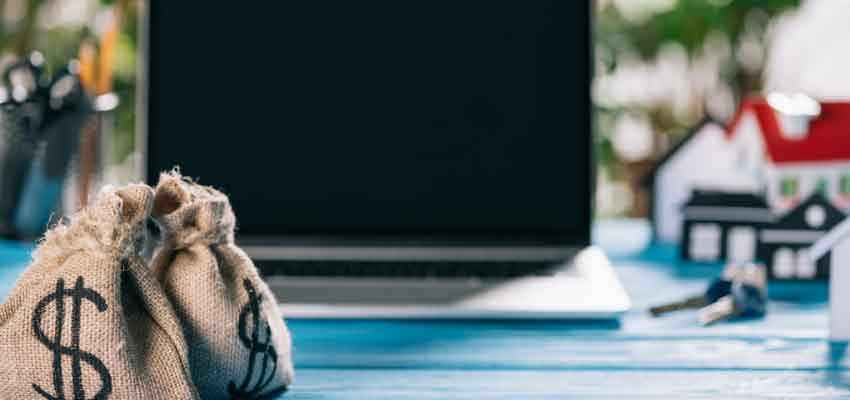 That's why we prepared a list of 4 ideas lockdown gave us to create an income stream for those unexpected expenses you might want to splurge on. Maybe the lockdown wasn't, after all, such a bad idea when you discover all those new income sources available to you.
So if you're looking to generate extra money, you're in the right place. We will help you figure out different ways to develop a new income source. Whether it's the hobby you want to transform into a business or want to discover how much Doordash pay for a job in the delivery sector – we got you!
1. Get Paid To Work Online
You're only a few google searches away from finding an ideal online job for you. Even during the times of a pandemic, there are always companies filling out positions for online writers. Maybe your passion for writing could become more than just your hobby and make for a great income source.
2. Food Delivery Services 
It doesn't come as a surprise that in times of lockdown, the demand for food delivery skyrocketed. At the end of the day, how much pasta can you eat? With the surge in demand for delivery services came the increased demand for delivery workers. So why not try it out? All you need is a bike or a car and an app. A combination of a fun activity and making money at it. The best of both worlds.
Doordash offers flexible working hours, which means that even if you are a student, you can try it out – maybe now's a better time than ever to find out whether you'll like it? And if you're like us – not so much into the cardio aspect of it, rent a car to be a delivery driver if you don't have one. You won't believe the offers you can find now!
3. Online Sale 
Did you know the average American household contains 300,000 items? Chances are, you possess quite a high number as well, though you probably use some of them less frequently than others – why not make some extra cash by selling them? Clear your closet out of the things you won't wear any longer- we know it's hard, but it's certainly worth it.
Many websites are specializing in selling items that can be found all-around your household.
eBay – Covers all the A to Z's of things you might want to get rid of. From those skinny black jeans that don't seem so slim anymore to the set of Rudolph Christmas decorations you never actually have used. 
Craigslist – Maybe it's the rug you never actually liked or the extra sofa in the guest room – chances are, you probably could get a lot of cash for the furniture you don't use. One person's trash is another person's treasure, and Craigslist is full of treasure hunters! 
A lot of money accumulates in those 'one of' designer items you bought but never got the chance to use. Maybe it's the Gucci bag you used but which isn't so practical anymore. Or merely that designer belt that you got but never used enough to justify the price tag? Try out selling your stuff on Vestiaire Collective. A trustworthy website that grants you 75% of the sales price, with half the items usually selling within 7 days. A combination of the much needed decluttering with a transfer of money to your account.
4. Change A Hobby Of Yours Into A Business 
Let's face it, we all have those hidden hobbies that we know we're good at, but maybe not confident enough to tell others about. What better time than now? Invest your time into something you genuinely love, and hopefully, the investment will pay off in no time! Maybe it's craftsmanship and sewing that you're good at? Start designing face masks, or hand sanitizer holders! Adapt your skills to the current situation, and create an additional income source by doing so. 
Concluding
All those among us who love to keep ourselves busy at all times might be deeply saddened with the current state of affairs, as the pandemic causes many jobs to be out of reach. However, it doesn't mean that you cannot do anything to change your circumstances. 
Maybe your dream job is unachievable right now, in light of the every-so-often changing situation, but that doesn't mean you shouldn't start trying new things! Don't let the pandemic demotivate you. An additional job will widen your horizons for the future; it will also provide you with newly gained skills and a new income source.
Follow us: