Running a retail business is like solving a jigsaw puzzle that keeps growing. For every stage of your business's life, you need new tools: first to find customers, then to deal with your growing customer base, to keep your inventory manageable—and the list keeps growing.
Retail entrepreneurs are wasting 17 hours a week on keeping systems that should save time with these tasks up and running. Simple maintenance tasks, fixing bad code, debugging and patching up old systems, so they somehow keep working.
Ultimately, the systems that should save them time, cost half a working week to work. Outdated, legacy systems negatively affect global GDP amounting to around $300 billion per year.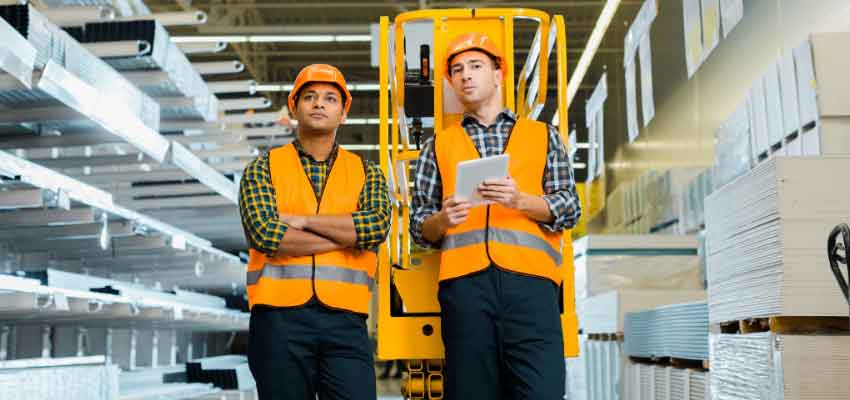 But, hope is on the horizon, in the shape of SaaS solutions. More and more growing retail businesses are choosing SaaS solutions to help them expand their business in a safe and sensible way. Why's that, and what solutions do they particularly love? We'll save you some research.
Here's a swift summary of what's about to come:
SaaS solutions are applications and systems on a subscription basis. No need to install them in your own network—they're happier in the cloud.
SaaS solutions often help businesses save costs—you can up- or downgrade your subscription when needed, and pick a package that fits your needs.
SaaS allows you to respond quicker to trends in your industry—because there's no complicated or lengthy process to install them.
SaaS boosts productivity because it helps you automate repetitive, manual tasks. That means more time and brainpower for the creative challenges.
SaaS gives your customers a better experience, because their customer profile is always up-to-date—no matter the channels they use. This allows you to deliver the right content at the right time.
What is SaaS?
SaaS stands for software as a solution. If you use one of these solutions, you basically get a subscription to it. The software itself is hosted centrally. That means you no longer have to buy software or install them on your own devices—SaaS solutions can be accessed from anywhere. That takes away a lot of hurdles for fully remote companies, who'd rather not install software on every employee's laptop.
SaaS solutions often revolve around automation, data collecting and processing and productivity. They don't just help businesses to do more, but also to do things better.
Sounds good? Keep reading to find out what other major benefits SaaS solutions bring to the table and to see some top recommendations of SaaS solutions specifically for retailers.
They help you cut costs – even while growing
Take a good, hard look at your IT systems. What have they cost you in the past years or months? How much time and money have you spent on keeping them up and running—and what have they given you in return?
If you've invested in an expensive system in the past, it can be painful to let go—you want to get your money's worth, and ditching it doesn't feel right. But if systems are outdated or simply not a right fit for your business, you could be losing more than just time and money—they also take your focus away from your customers.
In come SaaS solutions: they're subscription-based, and often offer different packages for different needs. No more one-size-fits-all packages with a fixed price. No more looking through features you don't need, and having to add tools on top to make up for the ones you're missing.
With SaaS solutions, you can basically build your own IT infrastructure with only the building blocks you need—and you'll only pay for those.
There's no big initial investment to install it, and you don't need to retrain or hire your IT department. SaaS solutions have much lower upfront costs and allow you to grow your business with ease. You can scale up and down whenever you need and don't need to worry about being stuck with high-priced software that you'll only use for a while.
SaaS allows you to focus on what you do best
You're not just saving money when you trade in your old IT systems for smart SaaS solutions. You'll probably also notice that your employees have more time to focus on doing what matters, instead of maintaining systems. No more shutting down systems for updates.
SaaS is incredibly accessible and even easy to understand for non-tech savvy retailers. You won't need a team to run them and most SaaS solutions are easy to use.
SaaS allows you to be flexible and respond to trends faster
Do you spot an opportunity in the market, or see that your online retail business is lacking a feature that is costing you money? Time to act fast.
With SaaS solutions, you can respond to any of those signals faster than ever. All you need is access to the internet, and you find dozens of tools that can help you beat the competition.
No need to get your team in one place to install software: SaaS applications can be accessed by anyone from wherever they are, as long as they have Wi-Fi.
SaaS helps you put your customer experience first
The whole idea of online retail is that customers can be served on their own terms—where and whenever they want. Experience is more important than ever, and for that, your team needs to be connected to deliver just that.
SaaS solutions help your sales and marketing team to always have access to real-time data, so they can give a unified retail experience.
SaaS empowers your workers to be more productive
SaaS solutions are designed to take care of the busywork. Manually copy-pasting data, for instance. Not only do tasks like that take up a lot of time, they also kill morale. SaaS automates these repetitive tasks so your employees can use more of their brain power for creative and complex tasks.
Three types of SaaS solutions retail businesses love
Ready to get your feet wet with SaaS, but don't know where to begin? We can't blame you—the possibilities are endless, and it can be overwhelming to choose the right ones.
Before we dive into some solutions you'll like, here are some tips on choosing the right SaaS solutions for your retail business:

Prioritize: talk to your team to find out what systems and tasks are taking up most of their time and ruining their mood most, and first find a SaaS solution that helps with that.
Think ahead: even though the flexibility of SaaS is a big benefit, you shouldn't overdo it. If you choose a SaaS solution, do think about your future plans and if their features match with that. This way, you can prevent having to teach your employees about tool after tool—the complete opposite of what SaaS aims to do.
Look at integrations: see how a SaaS solution fits into the bigger picture of the applications you love using. Maximize productivity by choosing one that hooks up with systems you already have in place.
With that in mind, here are our top picks for retail SaaS solutions
1. SaaS for Inventory management
Your inventory is where the magic happens, but it can quickly become a mess.
Keep your website up to speed, plan which materials you should order, inform the right people about a new shipment, and know when you should stock up on new items: SaaS for inventory management software helps you keep stock of everything in one place.
Some favorites are Lightspeed Retail, a beloved cloud-based POS for retailers in industries such as apparel, footwear, bike, jewelry, pet, sporting goods and home decor. There's also the fun-named Fishbowl, a hybrid manufacturing and warehouse management solution for small and midsize companies.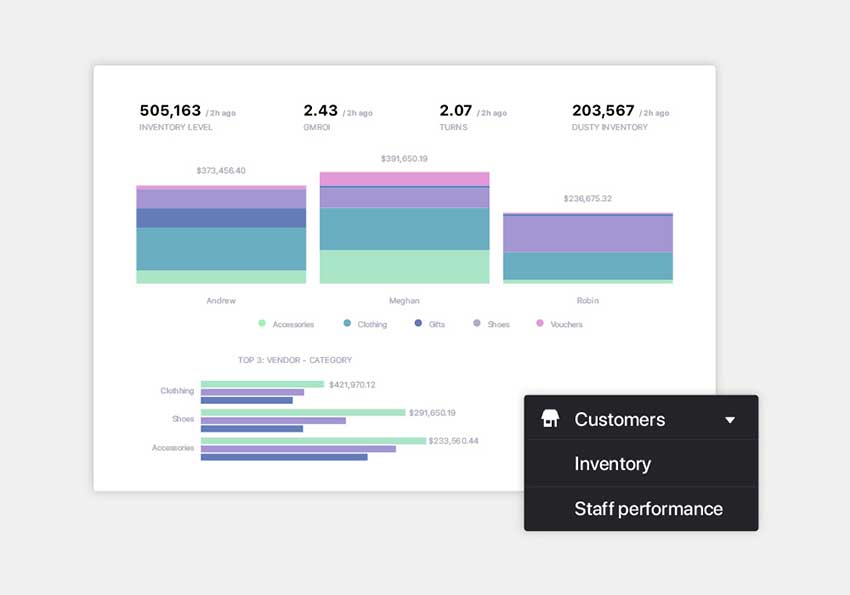 2. SaaS for price optimization
With price optimization software, the price is always right. These SaaS tools help you keep an eye on what your competitors are doing with their prices, so you can react accordingly.
You can use tools like Price2Spy, which is perfect for small to large online retailers. Prisync is especially handy for e-commerce retailers. Really looking to spice things up in your pricing strategy? Quicklizard leads the way with its AI-fuelled pricing optimization solutions.
Solutions like these allow you to implement dynamic pricing. They even give you a heads-up when products go out of stock elsewhere, so you can adjust your prices to it.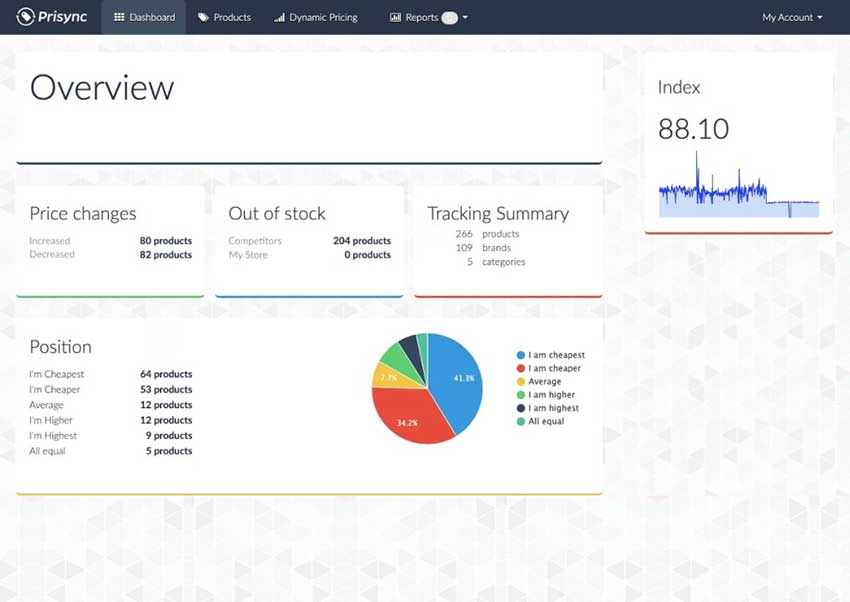 3. SaaS for improving customer experience
Tools like Salesforce don't only benefit you, but also your customers. Salesforce connects all your retail channels—both digital and physical, so you can get a complete view of every single customer. This will help you deliver the right customer experience, at the right time.
At the same time, there's less guesswork for your sales and marketing team, because data on customers is always up-to-date.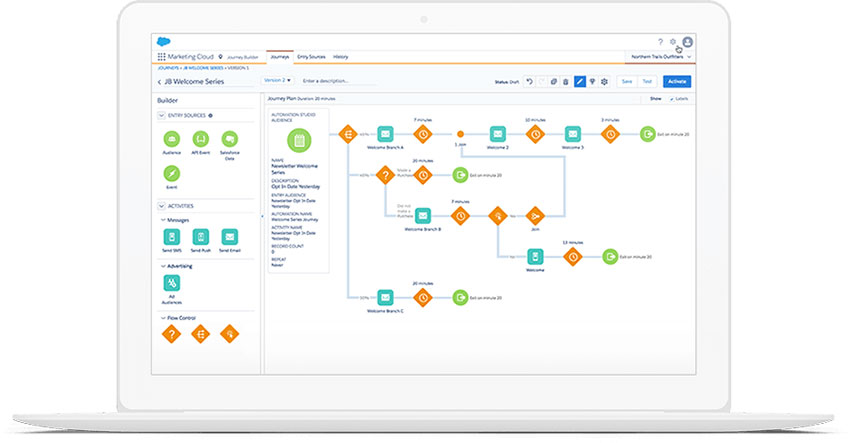 Ready to choose SaaS?
There are a lot of fun and handy SaaS tools to discover. You can build a complete online retail store with just using SaaS solutions, or power up your existing application stack with specific SaaS solutions. To surprise your customers, or to delight your employees. Or even both.
About the author:
Vicky Frissen is a freelance copywriter based in Barcelona. She helps brands and businesses like Skale stand out from the crowd by putting some personality in each piece of copy she writes—whether it's a 1,000-word blog post or a short and snappy Instagram caption.
Follow us: