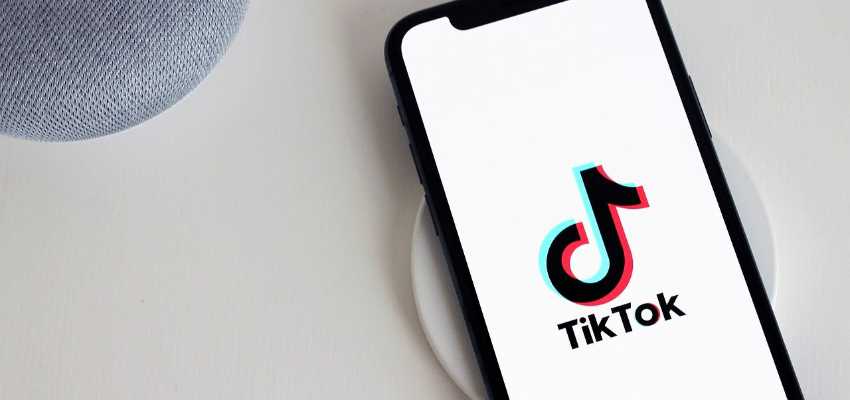 According to statistics, more than 35% of TikTok users are going live daily and making new videos every day. Going live allows you to connect with your audience at a deeper level and even increase overall engagement. 
Live streaming on TikTok gives you many opportunities, whereas you can conduct Q & A sessions, go behind the scenes and become more transparent with your audience. When your audience sees you live streaming, they will feel as if they met you in person; it is more effective than creating a video.
Especially after the COVID-19 pandemic, the active time on all social media channels, in general, has increased.
So without further ado, let's dive into the 5 tips you can use for live streaming on TikTok.
How to go live on TikTok
Before we get to our five tips that you can use for live streaming on TikTok, let's find out how to livestream on TikTok. In addition to that, keep in mind that you have to have 1,000 followers or more in order to go live on TikTok. Here are five in-depth steps you can use for going live on TikTok: 
1. Open the app 
Download the TikTok app on your device and hit the '+ ' sign at the bottom center of the screen.

2. Choose the live option 
After you hit the plus symbol, you will see the in-app camera appear on your screen, where you can swipe right directly to the 'live' option.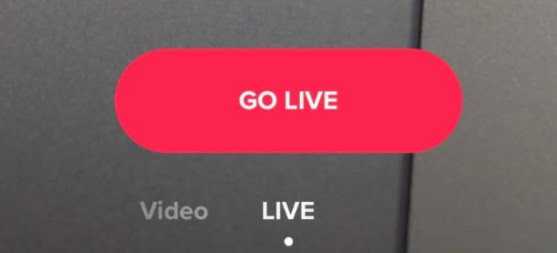 3. Add a title 
After this, you have to write a catchy title and add an image that will grab the attention of your audience throughout the live stream. It is similar to when you go on YouTube and see a catchy thumbnail that makes you click on the video.
The maximum limit of the title you can write is 32 characters, so make sure to write a clear and catchy title.
4. Go live 
Now, all you have to do is get to work and go live. While you go on a live stream, you can make any adjustments such as adding effects, broadcasting adjustments, and even flipping the camera to selfie mode or regular camera mode.
Additionally, if you want to add people to co-host your live stream, you can add up to 20 people. How well does it get?
5 Tips for livestreaming on TikTok 
1. Figure out your objectives
Everything we do in our lives has an objective behind it. Livestreaming on TikTok has its own objectives behind it as well. So, what are your objectives when live-streaming? They will rely on what you are sharing with your audience.
You have to initially set a goal and figure out all of the following steps after that. Maybe it is going live to promote a new product you may have or to increase traffic to your website or social media channel. There are many goals you can set. However, it is essential to set them before you go on to the next step.
2. Participate in TikTok challenges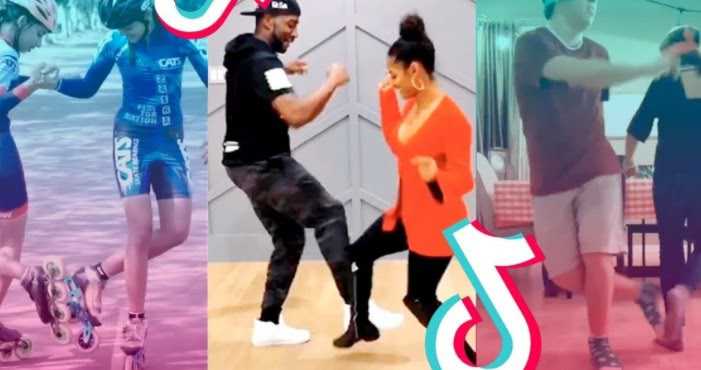 Challenges are all over TikTok, and many live streams don't pay much attention to it. There have been many trending social media challenges worldwide, where the ice bucket challenge was one of the most popular ones that initially began in 2014. 
Since you are live streaming on TikTok, you want to try and find trending challenges. Here are some of them that are popular as of now:
Boyfriend/girlfriend challenge
The food dance
Last kiss
The invisible transition
Baked oats
TikTok challenges make live streaming exciting and what makes your videos interesting. If you are out of the trend, then you won't have an engaged audience in most cases. The main target of these challenges is usually to entertain your audience, and the best part is that there are many challenges available that you can try out there.
Furthermore, when you engage your followers to see your live streaming videos participating in TikTok challenges, it will get exposed more. This is a win-win situation for you.
3. Set up behind the scenes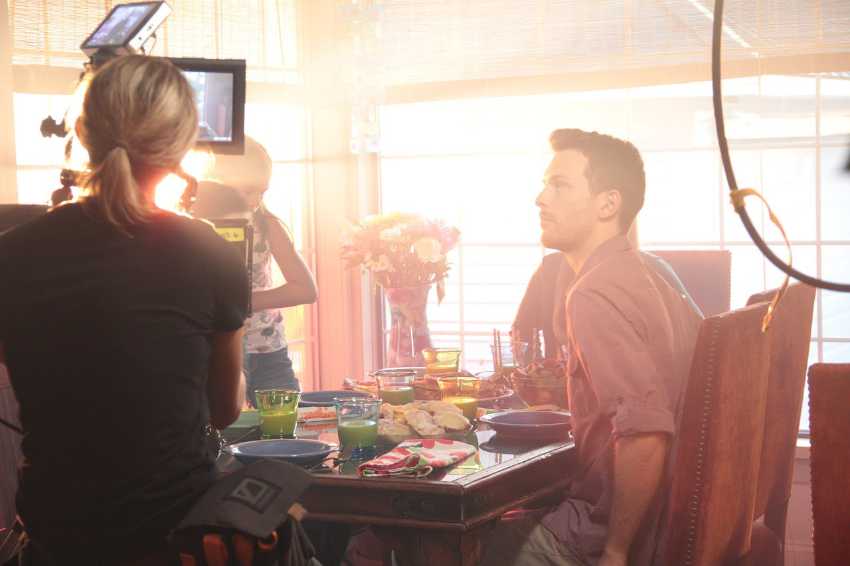 Behind the scenes are one of the most exciting videos you can post on TikTok. Your audience only knows the character you are showing when you are live, but the one hiding behind the camera is just another mystery. Behind the scenes, in other words, are special and unique content that no other person can use and steal your idea.
Behind the scenes are also one of the best ways for generating leads and growing your audience on TikTok. For example, here are some benefits that are associated with behind the scenes: 
Behind the scenes have a lot of humor in them and are entertaining
They can build long-term relationships with your audience from that moment on
Increases the overall engagement rate of your audience
It only takes one behind-the-scenes video to let your audience know more about you and feel good about watching your videos. This is indeed a unique idea to use for your live streaming and will always be entertaining to watch. After all, people want to have fun and laugh!
4. Setup collaborations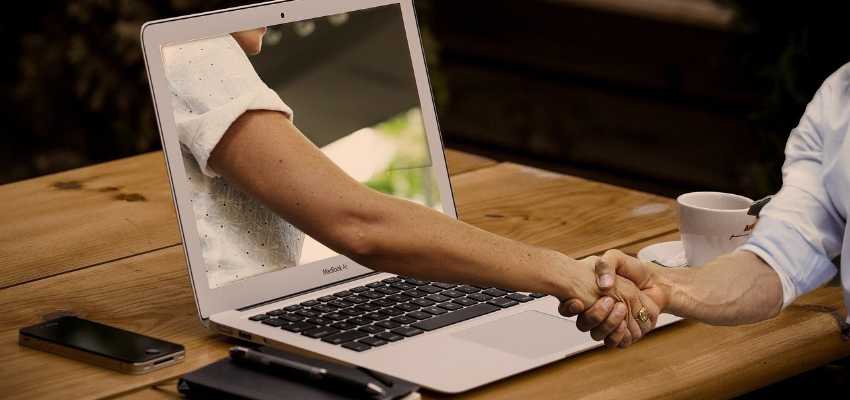 Collaborating with other influencers and even going live together is probably the best thing you can do for your TikTok profile. It engages more visitors to come and visit your profile. 
When more visitors come to your profile, they will also start looking through all of your content. Additionally, collaborations can increase the number of followers you have to scale your profile in a short period of time.
Go into collaboration with influencers in the same industry you are operating in. Make the live stream enjoyable and even add humor to it. Talk about common subjects for your audience that regard the latest trends in your industry and more.
At the beginning or end of the video, you should include a call to action (CTA) to encourage your viewers to follow your profile or even encourage your collaborators to do so as well. The more times it is included through every live session, the better it will be for your channel. 
5. Take care of the technical part 
Before you go live, above all, you have to make sure to take care of the technical part, so everything else looks well before hitting the live button. Here are the three main things you should pay great attention to before going live:
A great internet connection: avoid going live if your internet is not working right or you see that your internet is frequently stopping. A bad connection can also give a bad first impression to new visitors, which isn't something you want to do!
Check your sound quality: poor sound quality is worse than having a poor connection. If you are somewhere where it is loud, and you hear background noises more than yourself, avoid starting a live video during these scenarios. Ensure you find a quiet place where you know that there won't be any interruptions, and make sure to use a device that also ensures you with the right sound quality.
Good lighting: Avoid live streaming in dark areas or even using a lousy camera device that doesn't showcase the proper lighting. Giving a bad impression is easy to do, and even if your live stream is quality, uploading a low-quality video won't ever help you scale.
Do you need to pick the right time to live stream?
There is no point in going live when nobody is around, if you really think about it. If you go live when everyone is working or at school, you will have low engagement rates and not the results you desire. Your live stream may be great, but it is worthless if it is streaming at the wrong time.
According to a study conducted by Dexerto, these were the following most active times for each day of the week on TikTok. 
Monday: 6 AM, 10 AM, 10 PM.
Tuesday: 2 AM, 4 AM, 9 AM.
Wednesday: 7 AM, 8 AM, 11 PM.
Thursday: 9 AM, 12 PM, 7 PM.
Friday: 5 AM, 1 PM, 3 PM.
Saturday: 11 AM, 7 PM, 8 PM.
Sunday: 7 AM, 8 AM, 4 PM.
It would help if you saw the most active time members on TikTok, depending on your region. Every country has different active times, so always conduct the proper research for your area.
Wrapping it up 
Well, that's about it for this article. These were our five tips on how to get your audience to love your live streams and even the busiest times you can consider live streaming on TikTok.
With the increased usage of mobile devices, people each year are hanging out on TikTok even more; this is your chance to be their next idol!
Follow us: