Businesses and organizations are still recovering from the many ramifications of the COVID-19 pandemic and a potential recession. At the same time, no one knows what the near future holds for their business activities. Within that context, two marketing strategies are perhaps more important than ever.
First, creativity in finding new ways to use established marketing tools to attract and retain your audience's attention, even in unusual circumstances. The second is interactivity, which allows your audience to remain engaged when visiting your website. Custom interactive maps exist at the intersection of these two components. Many marketers have used them, and now they are becoming increasingly necessary. These digital maps could become an important element when creating a marketing strategy in 2023.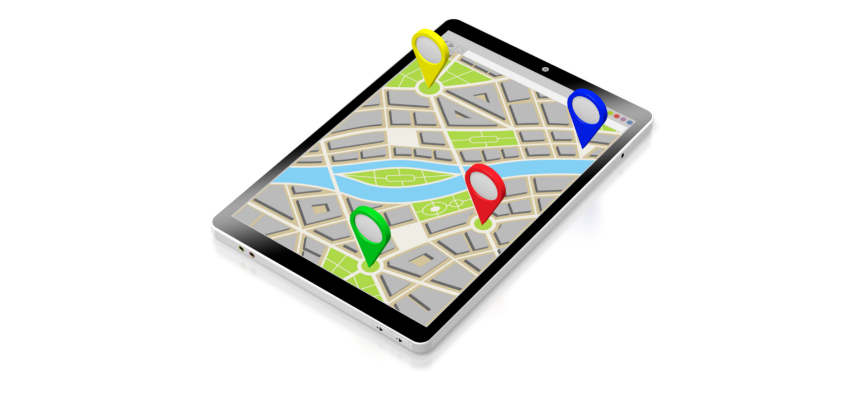 The best thing is that you can create your own interactive map with little to no effort thanks to mapping tools. For example, you can create a map with zip codes by simply collecting and adding the zip codes to a map-making tool. The software will provide you with many options on how to customize and view your map, including a zip code heat map maker.
In this article, you will find five ways to use a custom interactive map.
Highlight your company's culture
The company's culture is important for everyone working there. Many brands are worth supporting because they have a well-known sustainable culture. Your interactive map can help share that culture in a variety of ways.
For example, it displays your sustainability efforts on your property. Everything from highlighting energy-efficient buildings to indicating recycling locations. Display the locations that distinguish your culture, such as areas where your employees frequently volunteer. 
Post a video message from the CEO displayed in a prominent location on your premises. The execution may differ depending on your industry, but the general concept remains the same. You can showcase your culture far beyond your physical premises by using creative map layers and messaging.
Geomarketing in retail
Thanks to interactive maps, retail businesses can segment their customers more efficiently. By examining data about in-store visits, business owners can establish correlations between their digital marketing efforts and sales that happen in their physical stores.
By visualizing geolocation data and assigning it to relevant store locations, marketers will be able to determine where to focus their marketing efforts in order to reach high-value demographics. Additionally, this can also help them learn which areas are underserved and could be leveraged to meet demand.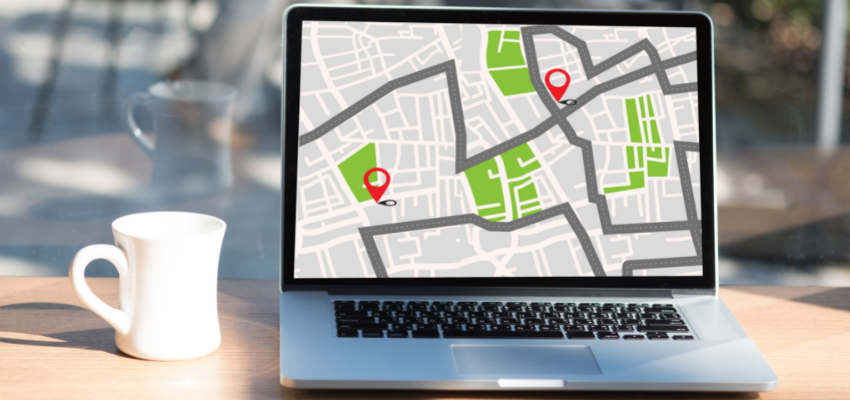 Present local attractions outside your boundaries
Organizations don't have to be limited by their physical borders, and this is particularly true for colleges. Attending college is a huge change, so naturally, local attractions are likely to pique the interest of future college students. They are interested in learning about local bars, restaurants, and shopping opportunities. Their families will also be interested in learning more about the area.
That is why an interactive map will improve the data visualization process and make the transition for college students easier. So don't think of your map as being constrained by its borders. After all, you can include additional layers. Assist your prospects in navigating the town and surrounding area.
Asset and fleet tracking
The visualization of geographic information system data is essential for effective fleet management, and asset tracking is critical in logistics. A detailed area map in conjunction with real-time tracking increases organizational efficiency. Fleet management systems aid in the optimization of routing, tour planning, and last-mile delivery by clearly indicating the location of critical assets.
You can find many fleet management and asset-tracking solutions on the market. They include comprehensive dashboards that provide managers with a comprehensive view of their assets. 
Road safety
According to statistics, 35,766 car accidents happened on roadways across the US in 2020. A combined geospatial data visualization with data on road accidents can provide an excellent overview of roads or areas that should be a priority for inspection by traffic safety authorities. This method is useful for visualizing a wide variety of datasets. An interactive map of this kind will reduce the number of traffic accidents and allow authorities to understand what needs to be changed and improved on the roads in the future. 
Final thoughts
Custom interactive maps for data visualization and presentation can be used in many different industries. And if you're a business owner looking to stand apart from the competition, then you should consider adding an interactive map to your website. In order to grow your audience and keep them engaged, you must present your ideas in an interactive way. At the end of the day, you want to keep your company relevant and growing. So find the best mapping tool that meets your needs and start creating maps today.
Follow us: