For quite a time now, SEO has been a crucial element of every successful marketing campaign. The experience of a great many businesses clearly showed that paid advertising alone cannot deliver tangible results in the long run, so the majority of experts worth their salt will say in one voice that SEO is king when it comes to generating high-quality traffic. Nothing can substitute a smart SEO strategy and if you are one of those who still do not take advantage of this state-of-the-art concept, here are 6 good reasons to add it to your marketing strategy.
SEO Is King
Earlier or later, every business has to deal with a pretty serious problem, solving the complicated how-to-be-visible-for-search-engines puzzle. Let's face it, with a myriad of all conceivable and inconceivable websites out there, it is not getting easier to find the path to your target audience, especially when Google, Bing, and others continuously change their complex algorithms.
Short for Search Engine Optimization, SEO is that magic wand able to improve the site's visibility, bringing your business or products/services you offer right in front of the right people. SEO consists of many elements, covering a wide range of aspects within both on-page and off-page segments. Despite what newbies often think, there is much more to it than just quality content and clever backlinking. Every serious business to business SEO company can confirm that it is a really vast topic that requires a lot of knowledge and rich experience to be handled at a decent level. Well, without further ado, let's turn to the reasons why search engine optimization is so important for every marketing strategy.
Reason #1: Organic Traffic
It doesn't matter which industry your business belongs to, if you want to see it on the first page, you need a quality SEO because it is the only viable way to generate organic traffic. It is of utmost importance to let search engines discover your website in a natural way – not because you have paid for it but because your site is a reliable and trusted resource in the eyes of Google, which by the way, rules over 75% of the overall market. Long story short, do it with SEO and your would-be clients will literally flock to your web-based office, ignore the rules and
Reason #2: You Do Not Pay for Ads
Paid advertising is a pretty expensive thing, especially if you cannot clearly define your target audience and have to go for broader coverage. With a plethora of various ads, they are likely to become a huge part of your marketing budget but remember, they cannot guarantee your business that coveted first page in the long run. In addition to that, the great bulk of people prefer to avoid paid ads and would rather click on the next result that has not been paid for. The point is, the SEO strategy does not involve buying any ad space. Of course, doing SEO involves time, knowledge, keeping track of the latest trends but all your efforts will pay off very quickly and, most importantly, they will continue to bring you traffic in the future.
Reason #3: Visibility For The Right People
It may sound like an ordinary sales pitch but it is not – SEO is your surefire way to bring your business right in front of your target audience. The big idea is to appear on top of the page for people who are searching for products or services that your company offers. You have nothing from being visible for users who are not your potential customers. Quite simply, if they do not search for what you get, they will unlikely visit your site at all. Or, even if they click on the result, they will leave your website at lightning speed because you do not have what they are looking for.
Reason #4: Brand Awareness & Credibility
Brand awareness is a pivotal factor that is often underestimated and is not paid decent attention to. Regardless of the type of your business and services or products it provides, paid ads across different social media platforms are not enough to boost brand recognition and build trust between the company and its existing or future customers.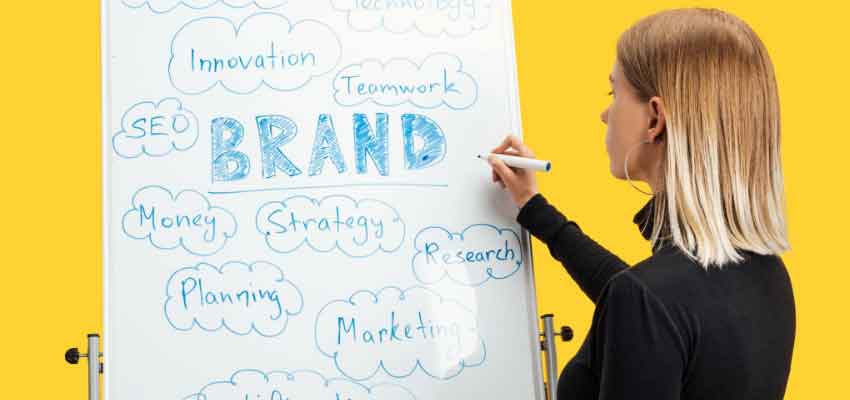 Quality content is what sends the right message, telling people that you are a reliable partner and your products are worth a shot. Highly informative and engaging articles, blog posts, and, of course, the comprehensive description of what you offer is that on-page SEO mentioned at the beginning of this text. People can easily tell an authentic article based on first-hand experience from shallow copy-paste creations intended for the promotional purpose solely. It is in human nature to compare stuff before actually making a purchase and to have trust in someone who is well-versed in their field.
Reason #5: Staying Ahead Of The Competition
In these days and age, the internet is an extremely competitive space where staying ahead of your rivals can mean the difference between the growth of your business and making ends meet. Keeping up with the competition is not enough anymore, you have to be placed higher to get your clicks and SEO is the tool that delivers you an advantage.
Reason #6: SEO Is Easy To Measure And Track
Perhaps not that obvious or significant at first glance, easy measuring and tracking of SEO performances is a huge advantage compared to other marketing strategies. Indeed, it is possible to measure almost everything related to SEO, meaning there are no secrets and black holes – you know exactly how successful and profitable your investment is. Armed with this knowledge, it is even easier to plan future campaigns and adjust your marketing budget. Plus, careful monitoring of the traffic, conversions, and other data will help you avoid spending money on something that doesn't yield tangible results.
SEO is arguably one of the most pivotal elements of any marketing strategy and the main source of high-quality organic traffic to your website. If you still haven't added it to your advertising campaign, it is the right time to do so – the results will come much sooner than you think.
Follow us: