If you want to stay relevant and optimize for local SEO, take a look below. We listed a few tips that will certainly come in handy.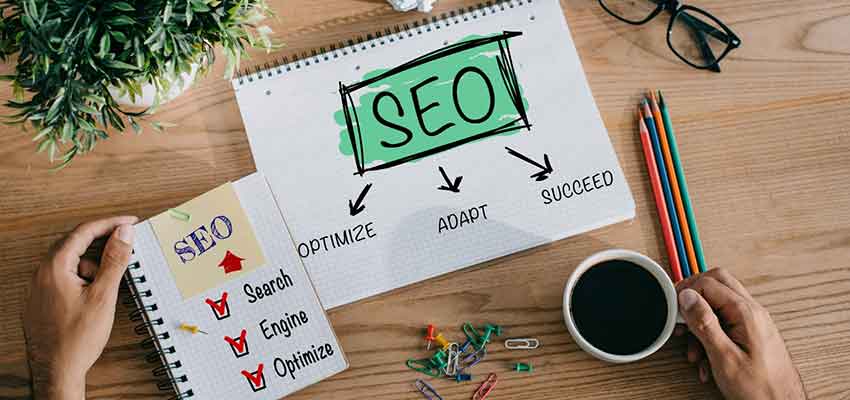 Unfortunately, the world of business today is a dog-eat-dog world. And in that world, local (smaller) businesses are always getting the short end of the stick.
If you run a small or medium-sized business, you are most likely aware of how difficult it is to go against companies that have auto-generated local listings or businesses that have been investing in the local SEO for quite some time.
On top of that, Google's ranking factors tend to change, the algorithms are always being 'upgraded' and modified, and this is a huge factor that can negatively impact your ranking. But, when you realize that four out of five consumers use search to find local information, that's when you see that failing to invest in local SEO can be costly.
1. Hire a local SEO consultant
Getting help from a local SEO consultant will save you a lot of time and energy. This is why a local professional is a great alternative or reinforcement if you want great rankings.
An expert that knows all the ins and outs of the SEO game is efficient and they can reach a wider audience a lot faster than you.
Also, who knows the local market better than someone who is living there? For instance, if your organization happens to be in New York, it is only natural to seek SEO services New York-bound. That way, you will get an SEO expert who actually knows the local market.
Make sure that your local SEO consultant focuses on finding and correcting inaccurate or duplicate listings. If they fail to do it, incorrect data will probably work against your ranking in search results.
2. Creating a GMB account
A great way to become visible to the local prospects is to start a Google My Business page. This is something you need to do as soon as you can.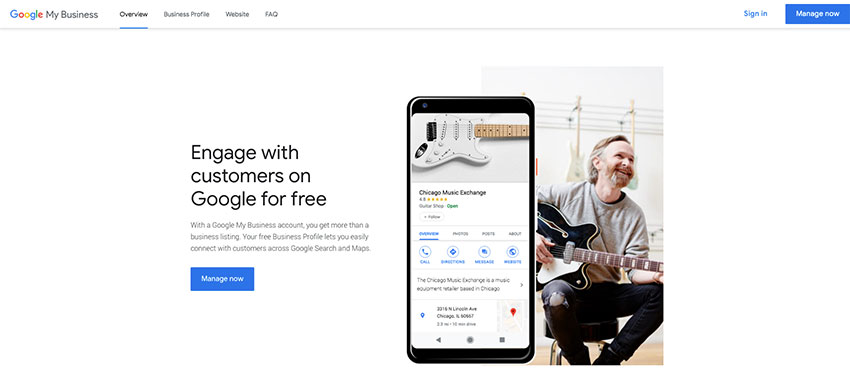 In order to get access to your Business Profile and make the necessary tweaks and optimizations, you need to have a GMB account associated with your business. This should be linked to your Business Profile on Google.
When you finish adding all the necessary information in your Google My Business account dashboard, all of the information you provided will be automatically added to your Business Profile.
This will appear in Google Search local results, the Google Search Knowledge Panel, and Google Maps.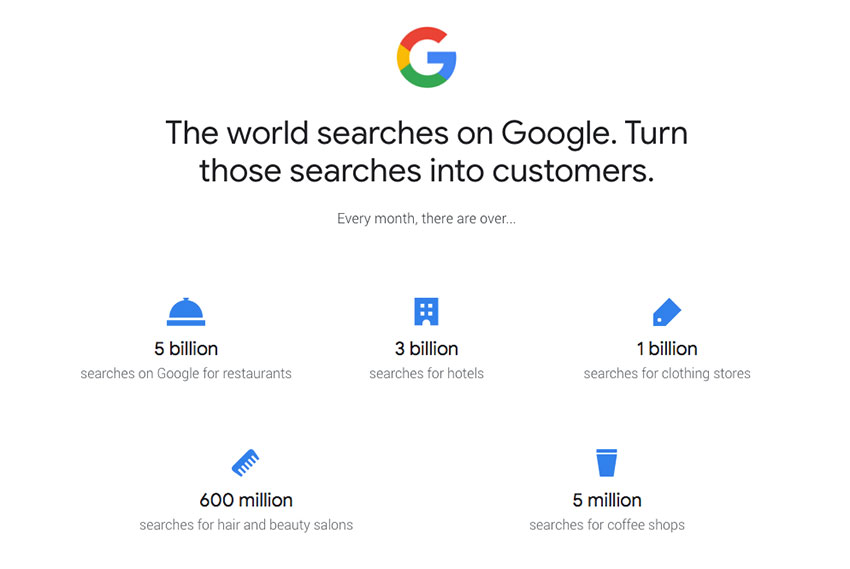 Let us walk you through this process:
Create a GMB account and verify ownership of the business.
Provide accurate information.
Add your logo, working hours, payment methods, the product or service you sell, and a few images.
Kindly ask customers to review your business online.
Respond honestly to reviews.
Publish posts to your business profile (announcing products, events, special offers, and so on).
3. Improve your internal linking structure
External links play a huge role in the game of SEO. However, just because the external links usually bring more traffic juice, it doesn't mean that one should ignore the internal linking structure.
Your internal linking structure also boosts your SEO rankings. Thanks to it, you can have better website navigation, it can assist with information architecture and website hierarchy, and it also distributes page authority and ranking power among pages.
In order to improve the internal linking structure, producing content is vital. When you produce content, you increase the number of internal pages.
The gist here is that when you have lots of content, you have lots of linkable pages. The more links to the more pages, the better your linking strategy will be.
Once you have that covered, also know that you should use links that are natural for the reader. Internal linking is a strategy that requires a user-focused approach. Always keep in mind that the link value that should be distributed through your website is secondary to providing value to the reader.
4. Optimize for voice search
Voice search is not a minor thing anymore. In terms of local SEO, it is important to optimize how people ask questions when they speak into devices contrary to how they type out their searches.
In reality, potential customers use more long-tail keywords when conducting voice searches compared to the regular search. Due to this, you will also have to adjust the SEO of your content to better suit the more conversational tone of someone speaking.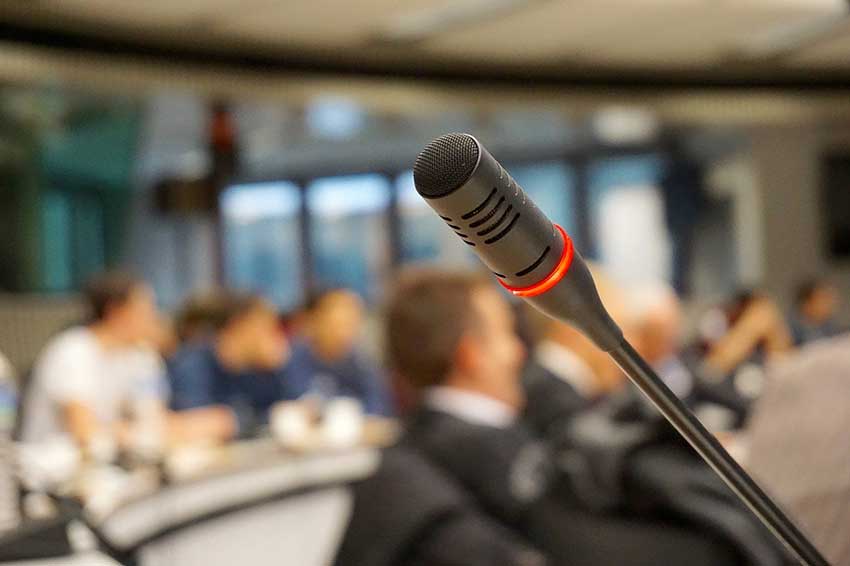 For instance, you should think about the traditional question starters such as who, what, when, where, why, and how.
Additionally, it is important to consider intent too. Voice searches are most often performed when the user needs a specific piece of information. Hence, if a potential customer asks something regarding your business, the needed piece of information should be readily available.
5. Create relevant content to improve local SEO
The content you should publish needs to be based on local events and stories. The content should be relevant, speaking about or relating directly to a local issue in order to grab the local population's attention.
To make this an easy task, consider the following:
Write blog posts revolving around local news stories, activities, or events.
Create videos about local charities or causes that your business firmly supports.
Set up location-specific web pages on your website with high-quality local content if you operate in different parts of a region.
To make the last tip clearer, take a look at this example:
You are a local real estate business with offices in more than one location. It would be wise to create different pages for each location. There you should feature local content that revolves around local events, news, and so on.
6. Utilize local keywords
The keywords you use need to be relevant to local customers.
Google's very own tool Keyword Planner allows you to filter keyword searches based on location so you get an idea of the popular search terms for a given region.
This allows you to create a list of locally relevant keywords to target. Once you have them, they should appear in your website's meta content, copy, and URLs.
Moreover, you should include mentions of region-specific landmarks and hotspots in your content. For example, if your local restaurant serves dinner in downtown New York, you should include references to 'dining by Lower Manhattan' on your website.
Final thoughts
Local SEO is a bit different approach. Not all businesses use it, but it can bring a lot of useful traffic to your website.
Make sure to reread this article to fully understand the tips covered in it. And if you think it may be too complicated for you, never hesitate to hire an expert.
Follow us: