If 2019 was the year you started a business, 2020 is the year to make sure you don't fall back in the competition race. This means you need to start taking things seriously and devise a solid digital marketing strategy. It also means that if you're not up to date with the latest trends in digital marketing, you are inhibiting your brand. That's why we created a list of the top upcoming digital marketing trends you should watch out for.

1. Programmatic Advertising
Of course, marketing automation is nothing new. Businesses already have a wide variety of marketing automation tools to choose from, ranging from outreach automation tools to social media automation tools. But going forward, the combination of tech and marketing will further enhance this trend and bring programmatic advertising.
Machine-learning algorithms and AI are here to make people's jobs a lot easier, and that includes optimizing your digital marketing campaigns. Ad placement, performance tracking, customer targeting, and media buying can all be handled by software to produce better results and save you tons of time.
2. Social Commerce
Businesses have been wondering how to make their social media followers go to their e-stores. Well, the answer is finally here. Shoppable posts are actually nothing new, but their popularity skyrocketed after the launch of Instagram Checkout in 2019. Today, more than 50% of people on social media use these posts to research products.
The term 'social commerce' refers to purchasing products directly via social media ads or posts without even having to leave the app or site. The goal is to reduce the number of steps for the shoppers and decrease the chances of cart abandonment.
3. Video Marketing and Vlogging
It's safe to say that 2019 was the year of video marketing. Besides YouTube, video posts and live broadcasts on Facebook, Instagram is also becoming increasingly big in popularity. Brands are already using live videos for interviews, product demos, office life glimpses, etc.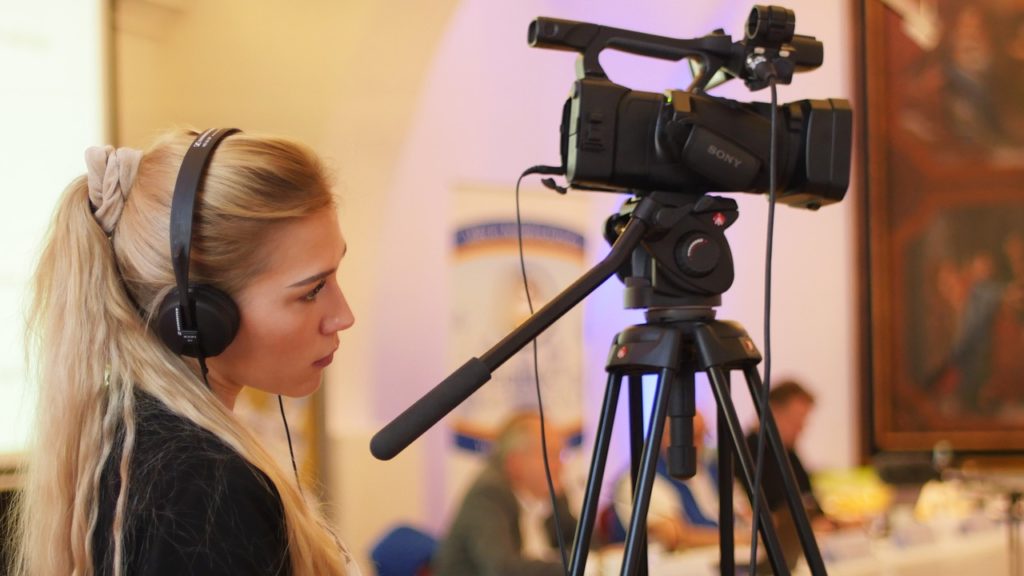 Vlogs are also more popular than ever. Unlike other types of video, such as short films or explainer videos, video blogs are more direct and personal. But video blogs can also be very strategic and practical. They allow you to live-stream special events such as concerts or business conference, backstage access, celeb interviews, etc. And this is something digital marketers can utilize to build relationships with their customers.

With the video resolution of mobile phones constantly improving and the cost of filming equipment falling, video marketing is one of the most affordable and most effective ways to market your brand.
4. Alternative Social Media Channels
As Facebook dominance continues to weaken due to the consistent decline of public opinion and user growth, and Twitter is experiencing a similar plateau in growth, a significant shift in power is expected.
This doesn't mean that Facebook and Twitter won't remain useful marketing tools in 2020. However, other social media channels are gaining more attention and if you start growing your presence on them now, it will probably pay off in the future.
Pinterest, Snapchat, Reddit, and Medium are particularly favored by marketers lately. Young users have been abandoning Facebook for years, so if you are a brand targeting the under-30 market, these youth-centric platforms are where you should focus your attention.
5. Sentiment Analysis
Sentiment analysis, also known as social listening, refers to analyzing the user reactions to a product or service, usually on social media.
Online reviews aren't always black or white. People don't simply say "I like this" or "I don't like this". Some of them might like the product as a whole but dislike a certain feature. Sentiment analysis involves data-collecting algorithms and tools to scan online reviews and assess them.
This digital marketing trend isn't new, but the use of cutting-edge technology is helping it grow in popularity. Natural language processing is now so advanced that bots can even understand the meaning beyond what is being said, including emoji and slang to figure out what people really think about your brand.
This can help you improve your products, adjust your sales strategies, marketing efforts, social media, and create better content.
6. Direct Messaging
Brands are using messaging apps like Facebook Messenger, Viber, and WhatsApp or private messages on social media like Instagram and Twitter to strengthen their connections with customers.
Sending direct messages is a great way to forge relationships, whether assisting in sales, addressing complaints, or just hanging out. The biggest catch with direct messaging is getting users to agree to it. How do you make them message you first? Try providing your username or handle and incentivizing them with an exclusive coupon code or deal.

7. Micro-Influencers
Influencer marketing has grown in popularity so much that getting a top-tier influencer to promote your brand is impossible. So, what are small and medium-sized businesses to do?
Turn to micro-influencers!

The term micro-influencer refers to medium-sized influencers with narrower niches. They're popular enough to have some influence, but not overflown with offers yet and are still in touch with their followers. Micro-influencers are not only more affordable, but they also have better engagement rates than their more popular counterparts. Furthermore, it is easier to specialize in a niche with micro-influencers because they often represent niches themselves.
Final Thoughts
Even though it seems that the upcoming digital marketing trends are more tech-driven, the general conclusion is that digital marketing moves in the direction of more personalized relationships. However, digital marketing remains the same at its core – giving people what they want (even before they know they want it) — and tech is just creating new ways to achieve this.

Follow us: