The internet is a huge system of interconnected networks that allow users to interact with one another. This provides an opportunity for businesses to build relationships and communities to drive their directives and goals. One big aspect that plays a significant role in how you interact with an audience is your web design and how that impacts different things when it comes to customer relations. Here are a few interesting facts that will serve useful for users to learn about.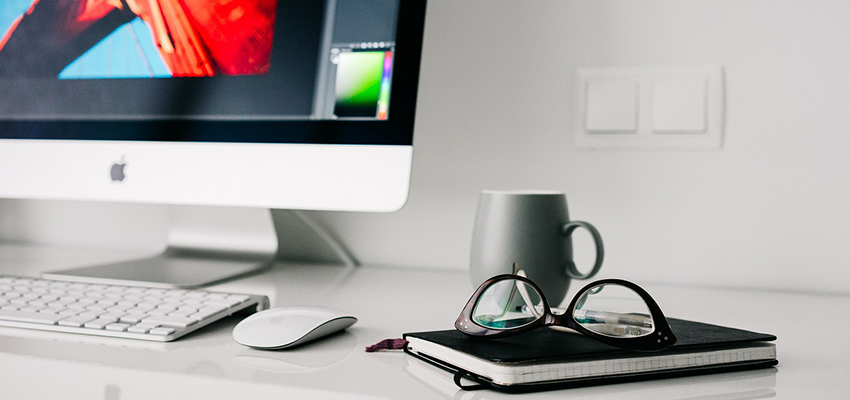 1. Design is Important for Audience
There are many aspects that go into designing a website. You need to consider your purpose, products, or services that you intend to sell or provide, the information that you want to relay to consumers, and the experience of the transactions. The user experience and interface provide the point of contact that will resonate with community members and contribute to the success or failure of any online company.
Tailoring your objectives to meet the demands of your target audience is crucial in finding success in online channels. Information moves quickly, which is how trends develop. Some of these design choices will help provide an easier experience to users, allowing them to attain their answers and needs easier. If your web designs are overly complicated, this will deter users from your pages and ultimately your business.
2. Content is King
As much advertising and marketing you provide, the best thing that you can do for your company is to provide a product or service that will keep people coming back. Your ads and any connecting information cannot just rely on sales or pretty pictures to advertise themselves. Content is king on the internet, which means you have to develop quality material that will connect to users and consumers.
With advertising, customers may be drawn to your website, but will they achieve stronger calls to action aside from simply attracting new visitors? With most companies and businesses, it is more important to build quality relationships with fewer people than it is to try and garner sheer numbers. A quality community of fewer users and customers can provide you greater benefits than a huge amount of visitors that don't support past the superficial data.
3. Pixels Track Activity History 
There are many hidden capabilities when it comes to websites and their designs that occur in the background, and well beyond the surface. These include tracking information and technology such as pixels that record browsing history and data from users to utilize that information at a later point.
If you are a retail business, it is a good idea to look into this technology as it will allow you to target and retarget users, using their browsing history to engage and attract users. With the advent of social media and many online platforms, there is a multitude of ways to engage with customers and it is just as important to stay connected with interested parties as it is to gain new customers.
4. There are Mobile and Desktop Differences
There are different designs to consider when it comes to online options. With smartphones and other smart devices, companies need to consider that mobile design plays a very significant role when engaging users. Mobile sites and desktop sites function very differently. Because of this, users may have different experiences using a site designed for one and not optimized for the other.
Typically, this occurs when older companies that have a traditional website are not designed to scale down to phones and other smart devices. If your business is not set up accordingly, this can be off-putting to any visitors and those users will leave to seek solutions elsewhere.
5. Google is a Powerhouse
Google is one of the world's most powerful and influential companies. They contribute to how traffic and internet users traverse through different pages. Google is the most commonly used search engine, and that means that there are many consumers utilizing it to navigate to the pages they are looking for.
Web experts at White Peak Digital understand the importance of utilizing search engines to their maximum potential to promote your websites. This is called search engine optimization, a type of marketing that creates a natural experience for users to find your company and business. There are whole slews of analytics to look into when it comes to utilizing Google Ads in relation to optimization tactics to help facilitate a business consumer experience.
6. Security and Safety are Essential
Users have become more conscious about the sites they visit. The internet has been around for decades now, and that means that kids are growing up with it. With a younger, more familiar demographic, this has created smarter, more aware users. This translates to people being more wary and suspicious of websites that are questionable and are security threats.
Parents are better educated to help their families and friends about how to navigate websites and stay away from viruses and threats. This needs to be kept in mind when designing your websites and pages. If your business or company does not prioritize safety and take the necessary steps to secure their websites, this will be a concern for visitors and users, causing them to spend less time on questionable sites.
7. Social Interconnectivity Helps With Business
Most users are finding websites and businesses through a variety of channels. This has grown over time, differentiating itself from traditional means of brick and mortar sales or and traditional advertising means. These days, online platforms create hubs that allow users to congregate in one space. This creates a demand for attention from businesses to fight for the attention of their users.
The majority of businesses that are seeking growth or success must understand their audiences and how to appeal to them through the use of new and innovative strategies. As mentioned, users are smart and demand more quality interactions from brands and businesses, so it is important to develop those instances through organic means of conversation, discussion, and action.
The internet is a great tool to utilize when it comes to interacting with those around you. If you are smart, flexible, and adaptive, you can use it to your advantage with smart web design. This is how you portray yourself to how others perceive you and that introduction can leave a lasting impression.
Follow us: