Websites are a crucial source of information and a proven tool for business marketing. The brains behind the scenes is now an official and record-breaking career. With thousands enrolling for web development courses around the world, the craze is over the top.
So, if many prefer this as a career line, what is so attractive? Yes, with a horde of benefits covering these programs, one can imagine the professional setup awaiting their future.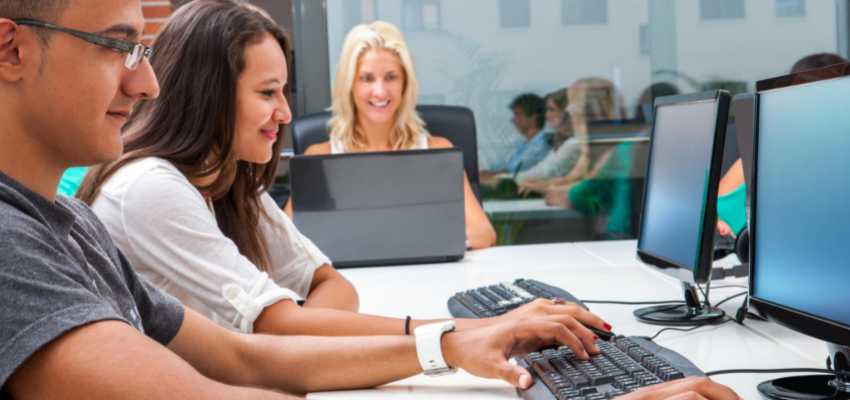 Hence, I will list out a few advantages of doing such web development courses here. If you have not yet considered taking this stream, you will surely be enticed now!
1. Stay in the Trend
As technology is enveloping every industry in the job market, you can visualize the need for trained professionals. Also, when you are certified, your worth will increase and get you going in this thriving sector with a firm footing.
A recent stat from the Bureau of Labor Statistics shows the evident need for web developers is all set to rise by 23% between 2021 and 2031. So, gear up with a relevant and industry-oriented course to stay in this industry for long.
2. Work from Your Convenient Location
Right after the pandemic, organizations are now accustomed to the work-from-home culture. The major industry that drove this change goes to the computing world. Of the lot, many web developers now have the option of working from any location.
Their organizations can be anywhere in the world, and with the help of the internet, you always stay connected.
Besides, your work never faces a break. Sun or rain, you are always connected. No more hassles of traveling long distances to reach your office on time. Further, this way, you even contribute to reducing your carbon footprint.
3. Learning Sources are Plenty
If conventional classroom courses are not anymore interesting, go for virtual courses. Plenty of options to amass related skills are out there in the market today. Choose the best provider after doing your research. 
Also, look out for the ones that promise job opportunities upon completion for better chances at hitting a jackpot job offer.
4. Decide Your Career Progression
Flaunt your acquired skills and decide your marketability yourself. Set a standard for your remuneration. Also, you have the freedom to make organizational changes when needed while you keep appending your profile with in-trend programs.
You can keep upgrading your profile for better career options regularly. With many new technologies taking center stage, you will never run out of options in the web development domain.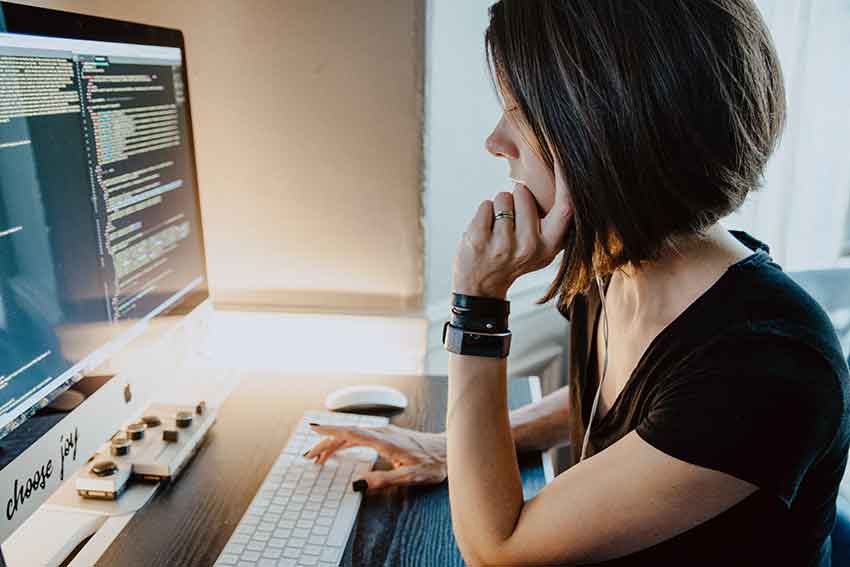 5. High Packages Guaranteed
You no longer have to worry about drawing a respectable salary that will enhance your quality of life. According to a report, the average annual salary for web developers is around $91,625 USD. Also, some of the highest-paying countries include the USA, Japan, Australia, the UK, etc.
In the long run, if you are adept and can show prowess in the web development scenario, you can plunge into the entrepreneurial arena by beginning your start-up with a group of friends! Doesn't this sound exciting?
However, you need to find the right courses that can take you from beginner to expert level. You can check out some of the best Coursera courses that will provide you with both skills and certificates!
6. A Fun and Interesting Career
Imagine being able to transfer your skills for developing a game. In fact, if you hear users heap praises on your developed webpage, wouldn't that be satisfying? Also, you will never tend to be bored when you are in the coding department.
You will constantly face challenges and newer requirements every day. So, throw redundancy in the workplace out the window.
Also, when you become a web designer, your creativity goes up. Thinking outside the box and using unconventional methods will become the order of the day in your work duties. So, enjoy yourself and never let boredom get you as most jobs hold this tag!
7. Collaborate and Enjoy
Does working in a team rouse you? Then, this job is for you. Usually, many stakeholders take a prime part when web development takes place. You may have to coordinate with the client and your organization's employees to deliver the work impeccably.
This gives a platform for more conversations. Who knows? You might end up developing more relationships at your workplace than you ever imagined! Talk about cross-cultural interactions! Break the language and location barrier as people from all over the globe may be involved in your project!
8. Join Your Dream Company
Google, IBM, Microsoft, Amazon, Apple, etc have been on most individuals' dream organizations list in the past decade. If you are one among them, then web development might get you closer to realizing it.
Moreover, many tech companies have employee-friendly offices. You can even catch a nap between your work schedule or play ping pong with your co-workers to let off steam! When you are part of such enjoyable firms, you can settle for life. Even better, you will be part of the future as more technologies get introduced by such tech giants.
Final Thoughts
Web Development is now one of everybody's career choices in the current era. If you indulge in this, you can be part of the tech bandwagon for many years! So, enroll yourself in a web development program right now!
Follow us: