While Search Engine Optimization (SEO) might not be the first thing that comes to mind when thinking about B2B eCommerce, it's an essential aspect of any online business. Of course, every company should have a good quality product at an affordable price. However, it can be hard to make sales if no one learns about your company and your products. By optimizing your B2B eCommerce site, more people will learn about your company so you can improve sales and increase revenue.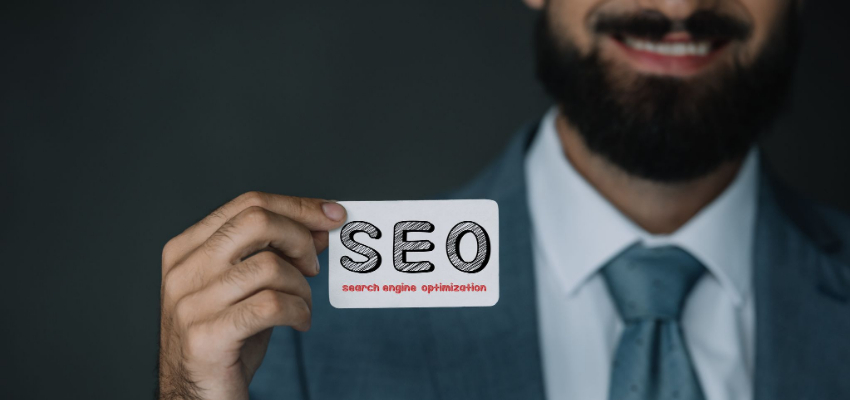 Here are some ways to optimize your B2B eCommerce site: 
1. Optimize Your Site Architecture 
An optimized eCommerce site starts from an easily navigated architecture organized by categories, subcategories, and the products under them. This way, customers can find products faster, and you can significantly increase sales. They won't get frustrated by wasting their time looking for the add to cart button or seeing the product they want.
Another area that should be included in your site architecture is a secure payment method for your clients. With the increasing number of cyberattacks today, it's advisable to get services such as OT cyber security from ABS Group so your operations won't be compromised. 
2. Include Keyword-Rich Headlines 
The headlines of every product title post should be keyword-rich. This is important because search engines rank pages relevant to the searched keywords, which means more visitors to your website.
But how exactly can you start with using B2B eCommerce keywords? Options can include hiring services of industrial marketing agency Jumpfactor or other agencies near your area, assigning personnel in your organization, or doing it independently. If you'll choose the last option, here are some tips to consider:
Utilize Specific Product Names 
Some eCommerce sites have search terms that show what people are searching for on their sites. To use them, you can simply replace a few words with your own keyword.  
For example, if you're looking for 'affordable luggage,' you can change the word affordable to your specific product name. By doing so, you make your title a lot clearer and relevant. This way, you increase the chances of people finding your product through search engine results.
If you don't have any specific brand in mind, you can use free keyword tools to generate related words people might be searching for about your product or business. For example, instead of just finding products with the keyword 'affordable' results may show you others with words like 'cheap' and 'low-priced.'
Some websites may even help you automatically create a list of search terms people have used within a specific location.
You can even use different degrees of adjectives to refer to your product. For example, you might alter your sales text from using the word "comfortable" to something like 'the most comfortable.' This way, you will not be using the same exact keyword phrase as everybody else.
Aside from these three ways, you can even use keyword-rich internal linking to help your site's SEO efforts. On this one, you can link to other pages, products, or posts that are relevant for your readers.
3. Promote On Social Media 
Social media sites are all free ways to advertise your products. Since most people use it these days, it's also the most effective way to promote your products or business. So how can they optimize your eCommerce site? Here are some tips to follow. 
People often use hashtags to search for something specific. Therefore, if you want people to find related information from your company, use a hashtag to introduce your product.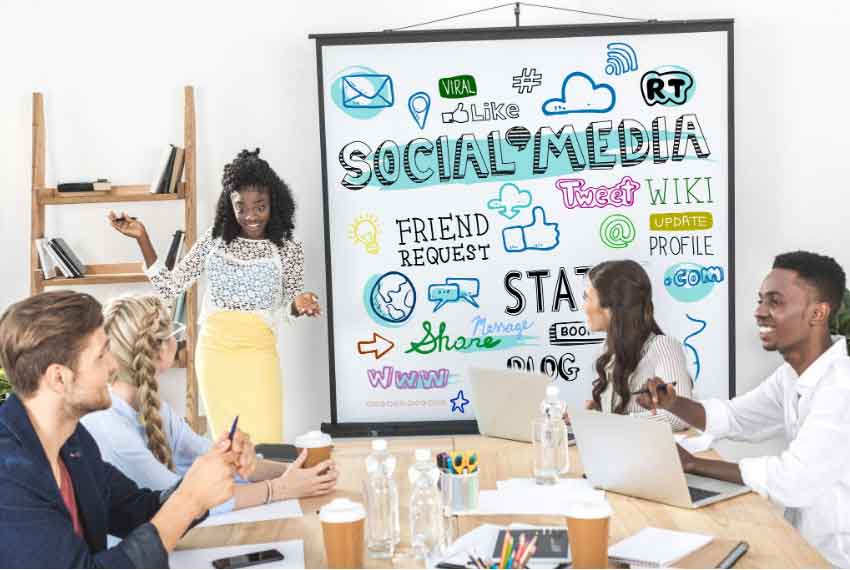 After a customer purchases a product from your eCommerce site, allow them to provide feedback and comments on your social media account. This way, other potential customers will see what people think about your products and the quality of the service you offer. 
To make this strategy effective, improve your social media presence first, including your products and your website link. In this way, your social media account serves as a gateway leading to your eCommerce site.
4. Include A Blog Widget On Product Pages 
You may also include a blog widget on each product page to allow customers to see your company's latest posts. Also, blogs help customers and website owners learn about one another, which is why they should be added as soon as possible. They're important because people and potential customers may search for blogs related to your business and find out more about what you do.
A blog section on your B2B homepage can also inform customers how your products and services can improve their businesses and provide value to their lives. Therefore, the post should be fresh with valuable tips and information that customers can benefit from. 
5. Back up Your Product Pages With Useful And Unique Content 
Since your website can be indexed by search engines, it's essential to make sure that they find relevant content as soon as they start looking for information.
This is why you need to write unique product descriptions that are optimized for SEO. You can do this by writing about how your product is useful, what problems it solves and how it's different from the rest of the products out there.
Also, ensure you have a special section with detailed tips on using your product. This way, people who are already interested in buying will gain the information they might have missed out on otherwise.
6. Add A FAQ Section That Brings People to Your Product 
A frequently asked questions (FAQ) section on your website is instrumental because it solves problems before they can even build up. It's a straightforward way of ensuring your customers won't waste their time looking for the products they need. Instead, they can purchase them right away. This is also a way to market your products online because you'll gain more clients interested in buying what you're offering.
7. Create Forms For Customers To Fill Out 
An efficient strategy you can follow is by adding forms for customers to fill out. These forms may include the names of services they want, email addresses, phone numbers, or even purchase orders.
This way, you will know what your customer needs and wants. This also makes them more comfortable because they'll feel that you understand them and their problems. Adding forms like this one will make your B2B eCommerce site more informative and outstanding compared to others. 
8. Create A Mobile-Friendly Version Of Your Site 
Today, more people use their smartphones to browse the web. Therefore, it's can be a good idea to optimize your site for them. After all, the goal of any business is to offer customers an easy-to-use interface that lets them access information quickly. Similarly, customers can interact and purchase from your site wherever they are with a mobile-friendly version of your site.
Conclusion 
After optimizing B2B eCommerce sites, companies can improve sales and increase revenue. By following these eight steps, you'll be well on your way to a successful online business.
Follow us: