Every online retailer wishes to boost traffic and conversions. Even after you've developed a basic strategy, deciding which marketing tactics to employ can be difficult, but they play an important role in increasing customer engagement and influencing purchasing decisions.
The eCommerce industry is booming, which is great for business but also makes it more challenging to stand out from the crowd — so staying innovative with your eCommerce marketing is key to grabbing the attention of consumers.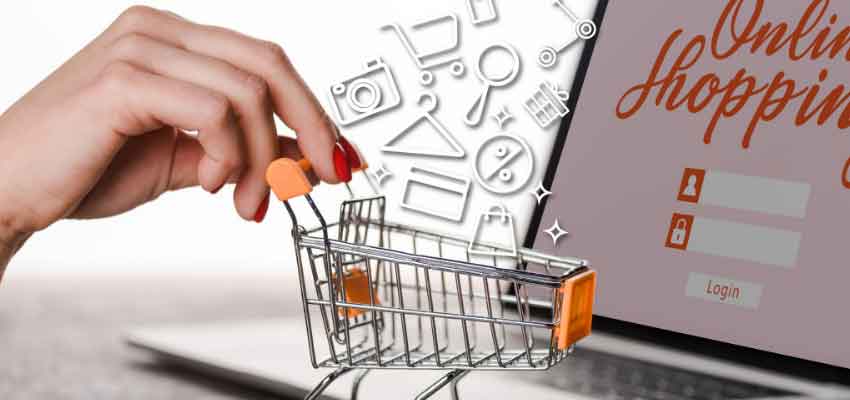 Not sure where to start? We'll cover 7 eCommerce marketing strategies that can help boost sales conversions; but first, let's look at what we mean by an eCommerce marketing strategy.
What is a marketing strategy?
A marketing strategy is a company's overall game plan for reaching out to prospective customers and converting them into buyers of their products or services. It is a long-term strategy for achieving a company's goals by determining who your target customers are, understanding their needs, and deciding which channels you will use to reach those customers. Finally, you can define how your company positions itself in the marketplace.
Today, digital marketing tactics play an important role in developing a strong marketing strategy. Since almost everyone has a presence online — both consumers and businesses alike — digital marketing channels can help with eCommerce growth in so many ways.
Signs your marketing strategies aren't working
To differentiate your company from the competition, you must tell a story that resonates with your target audience in your marketing campaign. Sharing the "why" of your business adds humanity to your brand and will resonate with your customers. However, sometimes things don't go as planned, requiring you to pivot your campaign and reconnect with your audience.
Here are some common signs that your current strategy isn't working:
You aren't increasing sales and leads.
You're not consistently meeting your objectives.
You're attracting the wrong audience.
There is little engagement with your business.
You aren't receiving positive feedback from your audience.
You're losing customers and missing out on opportunities for growth.
If any of the above signs sound familiar, it's time to reconsider your strategy. To see results, don't base your tactics on assumptions. Instead, fully understand what your audience wants and needs. This may require some trial and error, but it will help you identify and improve on your weak points.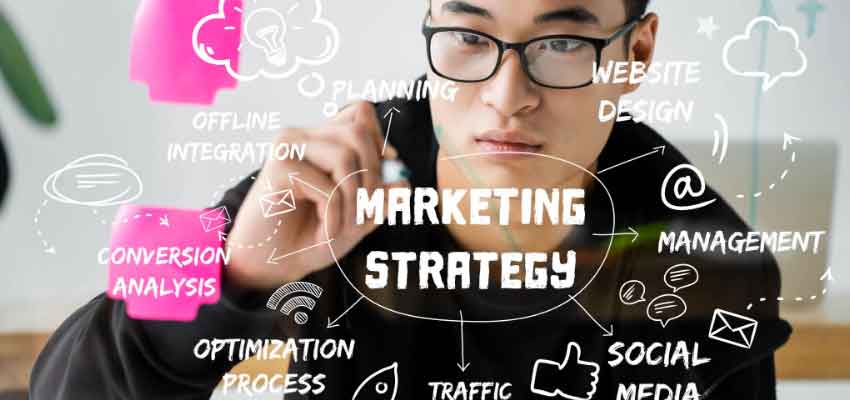 9 marketing strategies to increase sales
Ecommerce marketing strategies are important to create engagement with your customers and drive them towards making buying decisions. With increased sales comes growth, brand recognition and greater credibility — three important factors in any thriving business.
Here are 7 strategies that you can use to boost sales:
Create a sense of urgency in your messaging
If you want to get more sales from your customers, then you can easily do that by creating a sense of urgency in your marketing strategies. In emails, social media posts, and other marketing channels, highlighting how quickly the customer needs to act and how critical the purchase decision is can increase sales; using words such as now, hurry, and last chance in your copy can prompt action. Of course, you do need to be mindful of how much you're doing this, as creating a constant sense of urgency will eventually wear off when customers see through your tactic.
Provide excellent service
A good way to boost your marketing capabilities is simply by providing excellent customer service. A bulk of the customers' buying decisions are influenced by the brand's reputation and how effective its customer service is, so the way you communicate with them and solve their problems will make a big difference. Live chat software is a great option for improving your customer service experience. But it also works as a marketing tool. Crisp.chat for example allows you to create richer conversations with more opportunities for upselling, promoting products, and even connecting live chat to social media platforms where you can engage a new audience.
Analyze your target audience's behavior
When developing your marketing strategies, keep your target audience in mind at all times. Creating a detailed buyer persona can provide valuable insights that you can use to convey your message to the right audience at the right time. You can use your knowledge of what your audience likes, dislikes, their favorite products, and other factors to provide solutions and engaging concepts that capture your audience's attention. Remember that in order to get the most out of your marketing strategies, you must first understand your target audience's mindset.
Set Up Referral Marketing
Referral marketing is a powerful way to convert more customers into sales. You can set up a referral program with the help of tools like referral rock where customers can earn rewards for referring their friends and family to your product or service. You can also create email campaigns that offer exclusive deals to those who refer new customers. Or, you can run special promotion days or weeks where customers can get discounts or free products just for referring others. Whatever strategy you choose, make sure you set up a referral system that rewards your customers and drives them to buy more from you.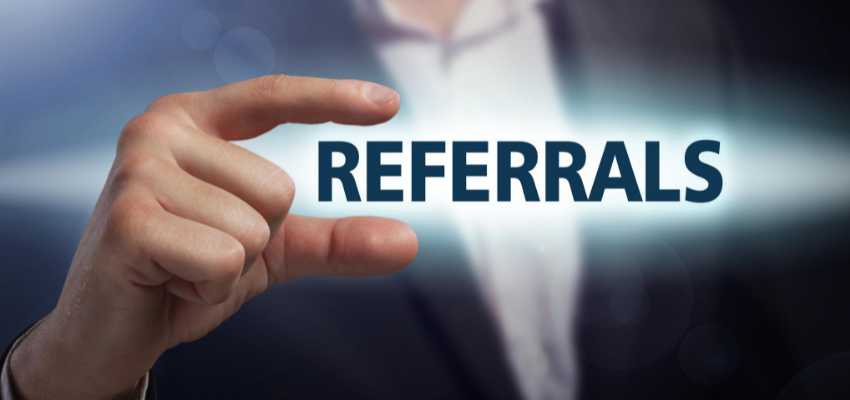 Use reviews and testimonials in marketing strategies
Including reviews and testimonials in your marketing strategies can help you become a more credible business in the eyes of consumers. Testimonials are endorsements from real people who have used your product, which helps to build trust among consumers still deciding whether or not to buy. You can use testimonials on your landing pages, in your email marketing, within infographic posts, or create case studies to show how your product or service has benefited your customers. Consider testimonials to be a type of social proof. They can be especially effective if you are a new, unknown business, as testimonials can increase potential customers' confidence and reduce doubts, resulting in a higher conversion rate.
Try using social advertising to drive traffic
A great way to encourage more sales is through social advertising. The great thing about this strategy is that you can narrow down your target audience to ensure that your ads get in front of the right people. If they're interested, they'll click through to your website and make a purchase; but even if your first set of ads don't convert everyone, you can retarget these groups later down the line, and since they're already familiar with your brand this can give them an extra push to make a purchase.
Lead Capturing
One of the most important aspects of eCommerce marketing is lead management. You need to find a way to keep track of who your customers are and where they are in the buying process. You can use a variety of lead management tools to do this, but the most effective approach is probably a lead capture form. This allows you to collect all the contact information that your customers provide, including their name, email address, and purchase history. You can use crm software to manage these leads, contact them and encourage them to convert into a sales customer.
Create high-quality content
Content is a very valuable tool for businesses in all of its forms. It not only gives your brand a voice, but it also provides useful information about your products, services, and related topics that your target audience would be interested in. Blog posts, for example, can have a direct impact on sales by answering questions that customers may have that are preventing them from making a purchase, as well as increasing your reach through SEO. Visual content, such as infographics and videos, can also improve consumer retention and your company's credibility on social media. They may visit your website and be impressed by what they see, but consistently good content can boost your digital profile and convert that interest into sales.
Improve Your Email Marketing
While sales are frequently the goal of email marketing, the first priority is to build relationships with customers, which can lead to increased sales over time. Each email should have a clear goal that focuses on building trust, while also driving sales through website clicks and product views. Using catchy and value-driven subject lines will keep emails from being overlooked, and your company's USP will begin to resonate over time. Emails about your latest products, as well as discount codes, can both be effective. The key is to send valuable information to someone's inbox in order to entice them to invest.
Generating sales requires the right strategy. But by understanding your audience and using tactics that get them engaged, you can improve your sales in more ways than one. Keep these strategies in mind, and you will successfully generate sales for your business.
Follow us: