It's vital to keep your site visitor's engaged if you want a successful website AND business. Don't worry, you won't need to go all out to keep them interested and motivate them to follow your call-to-action. Simply follow these excellent ways to increase your website engagement says Joel House!


1. Declutter Your Theme and Layout
Look at your layout or theme from someone else's eyes. If there are too many widgets and useless designs around, then it gets confusing. This leads to higher bounce rates, the exact opposite of user engagement!

If your layout seems to have a lot going on, go for a simpler design instead. The menu needs to be center-staged for easy navigability and readability, plus faster loading speeds. Because if you have a slow landing page, studies show that visitors are less inclined to purchase anything.

2. Lengthen and Break Up Your Content
Studies show that web pages that have content between 1,000 to 2,500 words have the highest user engagement. This is because the more words the content contains, the longer visitors will stay to read.

You should NOT expand the text with any fluff words, but with quality and informative content that's relevant and useful to your readers. This keeps them engaged rather than have them leaving uninterested after the first few paragraphs.

Besides this, you should also break up your content into various paragraphs. Don't have them read a block of text without any breaks, especially when they are over 2,000 words long.

Break your content with keyword-rich subheadings, lists, bullet points, and white space between it. You can even add relevant videos and images between paragraphs for better value and entertainment! This will definitely keep your users and visitors engaged and finish reading your content.

3. Be Mobile-Friendly
With millions of people turning to different devices, especially on their mobile, you'll want them to easily access and navigate your website. If your website is only optimized and loading for desktop, then you lose both traffic and won't increase engagement.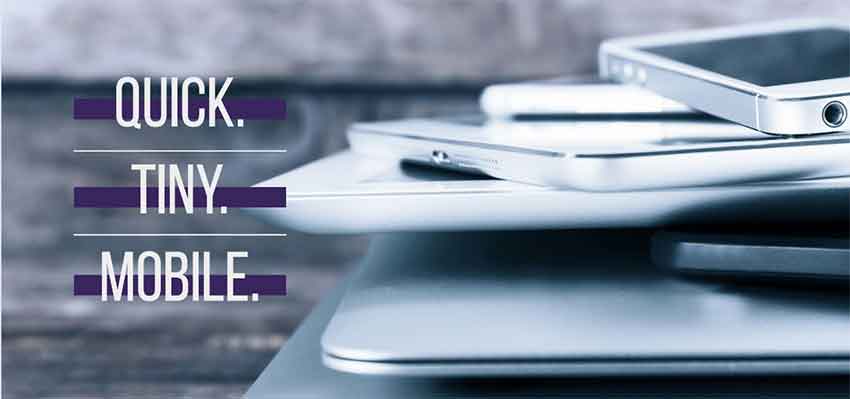 Make sure that your website is mobile-friendly and responds well to al devices using a tool like Google Mobile-Friendly Test. Other than this, you should always place critical info on top for any user to easily click on it. 

4. Make Your Site Easier to Find
Before you can even entertain and keep visitors engaged with your website, you have to make your site visible! How can you increase website engagement if people can't even find your website?

That's where proper search engine optimization comes along. This can leave a trail for any potential and future site visitors.

You can start off by using relevant keywords in your content for search engines to index your website. There are also Corporate SEO experts you can hire to do the job for you. 

5. Interact With Visitors
When you have thoughtful content, this can inspire readers to interact with you, whether asking questions or sharing experiences.

Let them have a space to communicate not just with you, but with other readers as well! If not, then your content just seems static or unchanging.

Enable your comments section for readers to discuss and share their own thoughts! Besides this, interact with readers by keeping your social media accounts active. Share content that asks questions, reply to messages and comments, and keep the conversation going!

Another good idea is to add a chatbot to your website. If you can place a live chat option, then you give readers and visitors the opportunity to submit their queries.

You can either have a live chat or automated chatbots to answer frequently asked questions. This helps your website become more navigable, encourage visitors to purchase or take action and have them feel like they receive personalized treatment.

6. Put Your Personality In
Even if you own a professional company and website, you can increase engagement by showing your personality! This will have visitors see you as likable and relatable, which will have them feel more comfortable navigating through your website.

You can have your readers know more about you and your team in blog entries and profile pages. Also, add a bit of your personality in your content, which will have visitors stick around to see what else you have to offer.

This goes especially for personal websites, go add your personality through funny anecdotes and your natural way of speaking!

7. Be Clear With Visitors
Your website visitors won't know what you want from them upon entering your site. Don't assume that they do!

When you ask them to submit any forms, click buttons, or even something as simple as entering their name or email, make sure to state your instructions clearly. It should be in a way that everyone understands it.

Your calls-to-action also needs to stand out in design and sentence structure. That way, people will notice and there will be more successful conversions.

Besides its wording and design, the CTA needs to be placed strategically. Don't place it at the beginning of your content immediately! Let your visitors know what you want first and direct people to the corresponding content in the middle of your post.

From there, you can properly encourage people to take action. This is so your visitors know what they are getting or doing once they read your content, making a decision on whether to move forward or not.

8. Eliminate Any SEO Errors
Random technical issues can really destroy a website visitor's user experience.

For example, if you search for something and click on a link that leads to a 404 Error, what do you do?

Of course, you'll go somewhere else to find it instead of spend time visiting that website looking for it. That's potential site traffic wasted, going to your competitors instead.

So, if you got rid of a certain page on your website or have other technical issues, make sure to fix it immediately. Redirect and fix any broken links, and if you have deleted content, create and publish updated pieces of it. These are still relevant to many and can have you rank high on search engines, especially if the content's updated to match today's current trends.

9. Create Helpful and Relevant Content
You shouldn't post content simply for the sake of posting it! The main goal is to have a high-ranking content that further interests visitors to remember your website.

If you post mundane content that won't inspire site visitors, they'll leave your website and quickly forget about it. But if you post engaging content, it keeps visitors interested for even longer! As a result, they navigate your website for more cool content and even share it with others, spreading the word about who you are.

The best way to keep your site visitors attracted is to produce helpful and relevant content. It should be useful and serve user needs, so people will bookmark and remember your site for future reference. 

Besides writing an engaging piece, include fun and interesting media such as pictures and informative videos along with it. This attracts attention and would be more shared and engaged with on social media.

In Conclusion
Increasing your website engagement isn't as easy as 1-2-3, but you don't need to spend so much time and money on it. With quick fixes and better content, you can drive up your views and lessen bounce rates for better success now.

Follow us: