Mobile apps are big business — they now account for 52% of global internet traffic, and the top 200 apps earn an average of $82,500 daily, while the top 800 generate roughly $3,500. When it comes to your app marketing strategy, it requires a significantly different approach to marketing your website.
Website hits won't get your app to the top of the app store, after all. It's important to know the difference between app and website marketing, so you can create successful strategies that win customers and boost sales.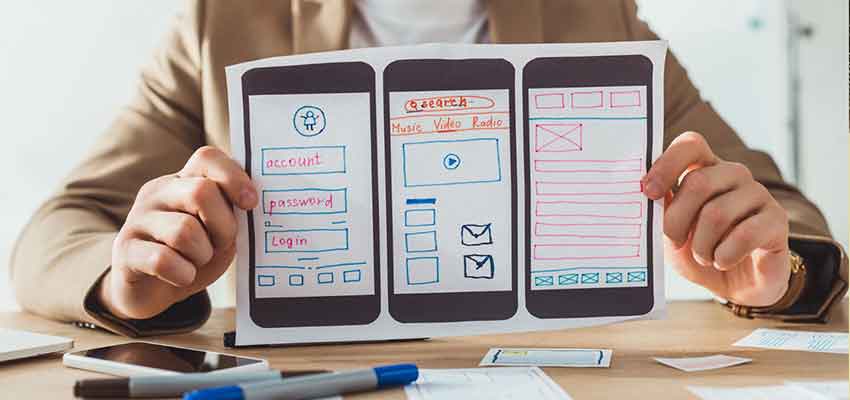 Encourage downloads and continued engagement
Whereas the goal for websites is to boost visibility and convert visitors into paying customers, apps are first tasked with getting users to install them on their personal devices. Driving continued engagement is then the next challenge.
Unfortunately, apps have low retention rates — in fact, they typically lose nearly 80% of their users within three days of installing. That means you need to constantly work to generate excitement and encourage repeat use. For example, many apps use push-notifications to alert users when there's notifications, messages, or offers waiting for them.
As a result, the user is encouraged to check the app, see what they've been missing out on, and get pulled back in.
Focus on ASO
While traditional website marketing relies on SEO (search engine optimization), ASO (app store optimization) is the equivalent  strategy you need to promote your app. Optimizing your app's listing with ASO will ensure it appears at the top of the search results in the app store — which is necessary, since consumers have millions of apps to choose from.
Ultimately,  the aim of ASO is to boost brand exposure and audience engagement, as well as to get positive app reviews and ratings (these help further boost app sales).
Fortunately, a number of SEO methods can be successfully used for ASO. This includes ASO keyword research, click through rate (CTR) optimization, indexing the app in Google SERPs, optimizing app title, name and URL, and generating and managing app ratings and reviews. 
Measure different KPIs
In comparison to website marketing, app marketing requires measuring separate KPIs to properly track its performance. For your website, relevant KPIs typically include conversion rate, bounce rate and average time spent on your page.
Alternatively, app KPIs include specific metrics like retention rate, install rate, daily and monthly active users (DAU and MAU), and churn rate (or rate of attrition) — this measures the percentage of users who stop using the app within a certain time frame. It's therefore important to treat your app and website KPIs separately.
Fortunately, tracing tools are available to measure your app KPIs — Apple Analytics, Google Analytics for Mobile, Appsflyer and Appsee, for example.
Although website and app marketing share some similarities, they require two different marketing strategies for best chance of success. Focus on encouraging downloads and continued engagement, implementing ASO, and measuring correct KPIs, and you'll make the biggest financial gains possible.
Follow us: