eCommerce is the process of purchasing or selling goods digitally via online services or the internet. Here's a guide to get you started.
Times are changing, and more people are trying to make their living online and be their own boss. The current era of fast-growing networks and the internet makes this goal more accessible than ever. Thus, eCommerce seems to be an exciting opportunity for achieving success and prosperity in a new way.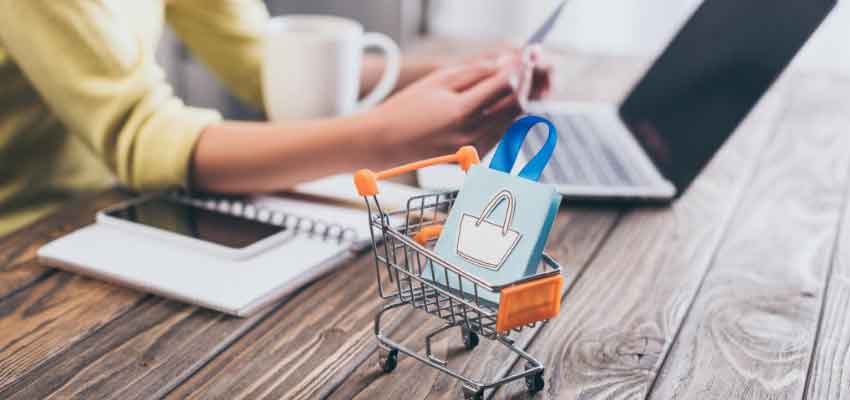 Although it is a great investment, it can still be a bit of a problem if you do not know how to properly execute and start an eCommerce business. There is so much information on the web that it makes decision-making very confusing. So, making the perfect plan of action is quite essential when starting an eCommerce business. Without further ado, let us get started.
Starting a Successful eCommerce Business
Consider the following factors when starting an eCommerce business.
A great website design
A unique selling scheme
Outstanding customer support/client service
A high-quality image of the products
By following these fundamental factors, you are all set for a fulfilling eCommerce journey.
We have seen many entrepreneurs lose their way after starting simply because they fail to comprehend some of the most important things. As a result, we have seen many businesses shut down just after a month. Sales and identity are the soul of your business and should be at the center of your eCommerce business strategy.
Bringing traffic to your business through eCommerce marketing will drive sales, bringing more traffic and of course profit. You first have to make your sales, then you must provide top-notch customer support to your customers.
If you fail to make sales, your business venture won't progress and is destined to fail.
How to Get into eCommerce
You might want to start your eCommerce journey with lots and lots of big and exciting ideas. However, we suggest you should initially consider and focus on the primary and practical steps.
First, you need a website. The website is your online medium to sell your products. The goal is to launch your business quickly and focus on the ways of generating sales through marketing. This will ultimately provide you excellent opportunities for turning your eCommerce venture into a success. However, keeping your money safe is also an important step. Therefore, finding banks in the nearest location can ease your work. A site such as usa-banks.info can provide information about the nearest banks to you and the necessary details about them.
Once you start your very own eCommerce business, consider the following aspects to reach your milestones.
Finding Products
If you are totally new in the eCommerce sector, you might get confused about what to sell and what not to. To be honest, this is one of the factors why many people don't start their eCommerce ventures.
You have to be very strategic in identifying trending products and focus on the products that have high demands but are not readily available. Pick a particular audience and be focused on their specific needs. Start by making a list of products you want to sell in your store. Think about the needs and interests of others while making a list. Also, you can explore other selling sites on the web like Instagram, Pinterest, Etsy, etc., to get an overview. You can also verify your product ideas by checking them on Google Trends.
Inspiration can come from anywhere and everywhere when you start exploring.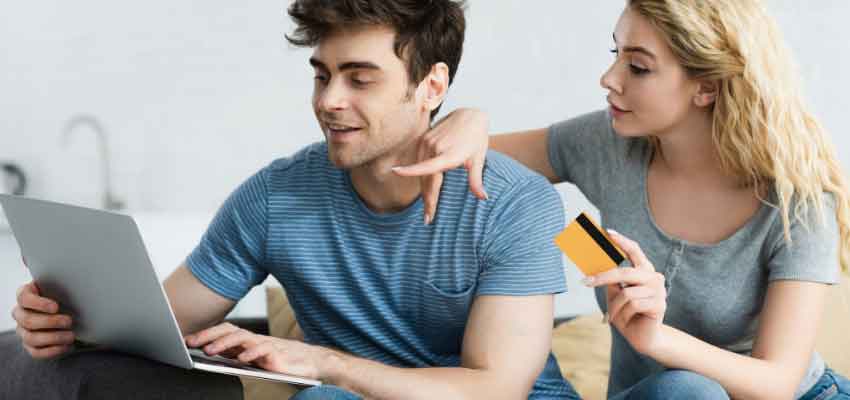 Sourcing Products
Once you have decided which products you will sell, you might be wondering how to source them. Drop shipping can be the most viable option for your eCommerce venture.
Are you wondering what drop shipping is? It is becoming an extremely popular business model amongst entrepreneurs because of its much lower initial investment expenditures and risk profile. More conventional eCommerce business models need you to source suppliers and store goods yourself.
It is similar to finding a product supplier you want to sell through a drop shipping platform and then importing the products into your store. When a customer orders one of those products, you place an order with one of your outstanding suppliers, who then ships the item straight to the customer. This eliminates the need for item handling and enables you to swap out products in order to keep up with trends easily.
Building an Online Store
After selecting your products and doing market research, the next step is to build your store. Selecting eCommerce hosting platforms may simplify the process of setting up your business.
When establishing your eCommerce shop, choose an appropriate theme for your target audience and realistic pricing that reflects the success you desire. By choosing a unique name for your eCommerce company, you ensure that people will easily recognize and remember it. This also applies to your logo which may be as vibrant or as creative as you want.
When the website is ready for taking orders, remember to make a test order to ensure the client experience is flawless.
Promoting Business
Focus on marketing once you have launched your store. Everything else can wait until you are confident of generating traffic and engaging with your potential customers.
The key to successful eCommerce marketing is identifying the appropriate channel for your products and fine-tuning your marketing strategy.
It is best to aim for an endless loop in which your daily spending is less than your daily earnings. Promoting your business through free marketing platforms and then expanding into paid channels after you have gained some momentum is a great idea.
Additionally, reinvest all of your earnings back into ads. This is not the time to keep your total earnings. By monitoring your advertisement ROI twice a week at least, you can keep a watchful eye on the relationship between revenues generated and the amount spent on eCommerce marketing.
Summary
To conclude, the following are some of the essential lessons from this tutorial on how to establish an eCommerce business:
Consider the most recent product trends.
Conduct research on competing eCommerce companies.
Purchase products from drop shipping merchants.
Build an online store.
Promote your business.
Deliver outstanding customer service.
Optimize your eCommerce website.
Hopefully, this article has explained the basics of how to start an eCommerce business. Best of luck on your journey.
Follow us: