eLearning platforms helped a lot of students in the previous year. They still have been very convenient for the people who are in lockdown but want to improve their language skills. Besides commercial eLearning platforms, there are cases when governments developed their places for online learning. COVID-19 corrected our lives, pushing them towards online education.
Learning Spanish now is much easier than it used to be: online courses, platforms, and much more applications that help beginners learn basic words and phrases appeared on the market. There are so many of them now, that it is hard to pick the right one. Choosing is not hard anymore because we have prepared the list of the coolest and most effective eLearning Spanish online platforms that will get you to the level of a native.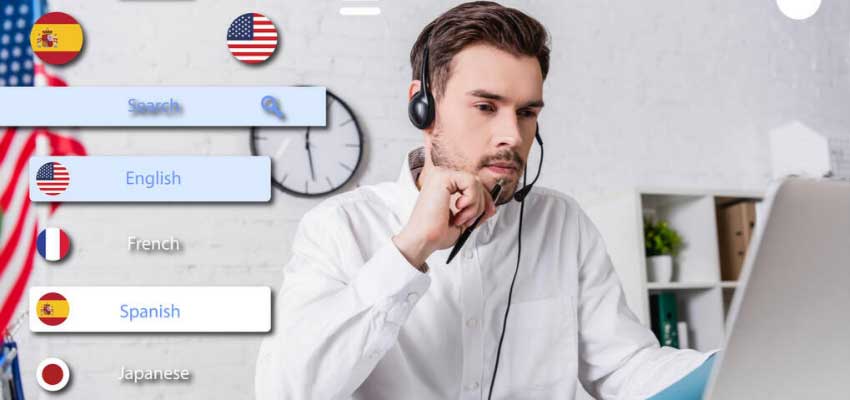 Skyeng
Skyeng is an eLearning platform for studying languages. Originally it was created for English learners, but now there are maths, physics, and Spanish as well. They are many advantages of using this platform both for corporate and individual users:
Corporate and individual bonus system;
Free trial;
It is cheap if we compare it to the other eLearning platforms;
Each student has their teacher, who creates a special program for the needs of this student.
Spanish lessons here are fun and entertaining because you can choose your teacher or change them if you don't like the process.
Preply
Another great platform for Spanish learning is Preply. There are more than one hundred Spanish tutors there. You can choose the program or the course you want to get through with Preply: 
Courses for children;
Courses for adults;
Intensive;
Help with homework.
The prices for Spanish lessons vary from one to thirty euro/lesson. The average price is ten or fifteen euro/lesson. You also can choose the origin of your teacher, and don't be ashamed of that. Learn Spanish with native Spanish speakers, or maybe with the person who speak your mother tongue.
The files of the teachers show how many students a teacher has, how many lessons they had. You can also book a trial lesson in the schedule of a teacher so that you understand that the person suits you.
ILS Spanish
Il Spanish e-learning platform is the platform where you can learn Spanish to the level of a native. They have courses like:
Conversational courses;
DELE preparations courses;
CCSE preparation courses;
DELE A2 +CCSE courses;
SIELE preparation courses.
The platform has its methodology and teachers. The developers claim that the method was developed especially to cover the latest aspects of teaching Spanish to foreign students. The materials and the guidelines were produced at Instituto Cervantes, which guarantees effective learning of Spanish as a foreign language.
The courses are adjusted for every pupil based on their request, training technique, and abilities. Reading, speaking, writing, and listening are the skills pupils gain when learning with the ILS.
Spanish eLearning
Spanish E-learning the platform where you can test your Spanish skills and find tutors for the eLearning. They have a free trial where the platform:
evaluates the oral and written level of Spanish for a student;
gives you a free 30 minutes oral online session with a Spanish tutor;
customizes class and guidelines for the convenience of the student;
proposes an innovative technology of learning;
gives you the plan that will get you to the level of a native Spanish speaker.
You can also choose your teacher here, and there is no need to pay up-front – you pay all the money for the provided services.
To Sum It Up
The eLearning platform services became a big part of our lives in 2019 when COVID-19 burst and closed many pupils in lockdown. Each of us learned how to live, work, and study at home. The platforms are still helping us with that. 
The industry of eLearning is developing with giant leaps. We also need to switch to an online format at least we have to know how to do study online in case we have another deadly virus to lock as at our homes for several years. Learn with pleasure, and stay tuned!
Follow us: