We can all see that traditional touchpoints with B2B customers have changed because of the coronavirus. Sales professionals have had to quickly change course with a flexible, creative, highly personalized approach that combines traditional and digital methods of interaction.
Marketers have to adjust their behavior and intuitively support their customers to remain effective.
We've highlighted 10 effective strategies you can use right now for your startup.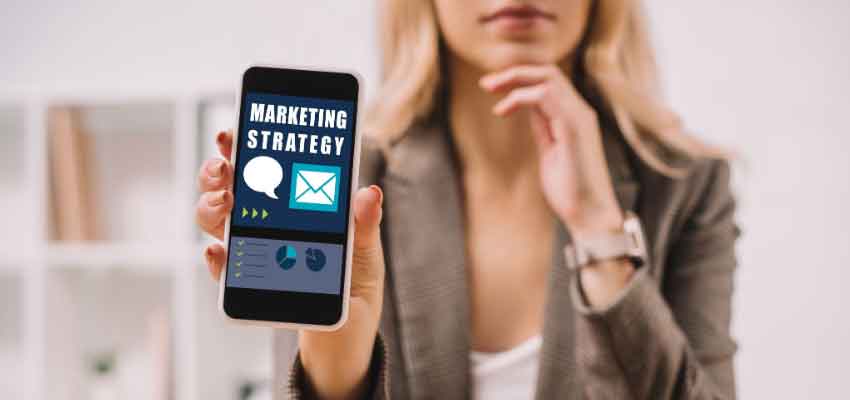 Top 10 Marketing Strategies for Your B2B Tech Startup
1. Focus on Customer Relationships
Building relationships is the foundation of B2B sales, but current realities don't allow for face-to-face meetings with customers. The lack of such meetings makes it difficult to find visual cues and alternative ways to be useful to customers.
It's time to use creative ways to interact with customers. For example, move all communications to a video format, even phone calls.
"If you know the enemy and know yourself, you need not fear the result of a hundred battles. If you know yourself but not the enemy, for every victory gained you will also suffer a defeat. If you know neither the enemy nor yourself, you will succumb in every battle.
– Sun Tzu, The Art of War
For organizations that invest in technology and solutions, the decision-making process will probably take longer than usual. Instead of closing deals quickly, focus on building deeper relationships with your customers.
Now that many companies are in a state of turbulence and survival, B2B marketers need to show their customers that they are there for them.
Most marketers agree that this is essential, but companies often pay far less attention to customer research than they should. Communicate with your customers and if you don't have your own, talk to your competitors' customers.
2. Show Empathy
Empathy is more crucial than ever at this time.
Make sure your conversations with clients start with: "Will you be open to… ? " or "How can we help you… ?" Such interactions are even more valuable these days. And it's no longer about quantity – it's purely about quality.
3. Develop New Skills
Instead of accelerating sales and closing deals, focus on presenting useful ideas and prospects to your clients.
Now is a great time to improve your website with online SEO checker for better ranking and master content marketing skills, for example. Thus, Seismic found that B2B salespeople already spend about 30 hours a month researching or creating content to send to existing and potential customers.
We will talk about motivation through Content Marketing in more detail below.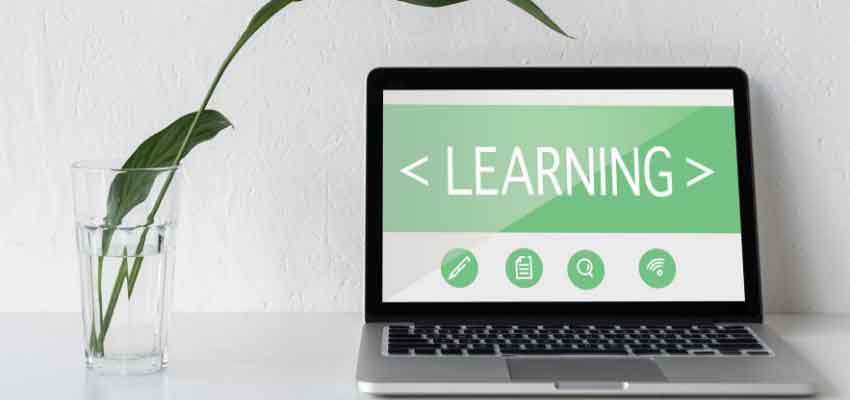 4. Be Transparent
More and more companies are choosing transparency as their brand strategy. For example, as part of this concept, Buffer has made its revenue information, staffing diversity metrics, and even salaries publicly available.
Companies are always happy to talk about their successes but few share their failures, although there is tremendous value in doing so.
Entrepreneurs rarely talk about negativity. They prefer to try to succeed every minute, hoping that there will still be time to reflect on everything later. This strategy may suit some, however, Buffer managed to win the attention of such giants as Forbes, The Atlantic, and Fortune precisely because of its transparency policy.
While transparency is trending today as a brand development strategy, open and honest communication with employees and a commitment to providing more opportunities to underrepresented groups will never go out of style.
5. Connection Between Ideals and Purpose
"If you stand for something, you will always find some people for you and some against you. If you stand for nothing, you will find nobody against you, and nobody for you." © Bill Bernbach, American advertising executive, and copywriter.
Slack (before the rebranding and IPO) once had a Slack Shop on its website, which offered wooden cup holders, T-shirts, and socks with the Slack logo. Merch is cool, but the true value of the store was in the charity.
Every six months, Slack chose a new charity and supported it with proceeds from in-store sales, donating at least $10,000. The online store is still open these days. And while the in-store selection of goods is pretty sparse at this point, it's a great example of the connection between a company's ideals and its purpose, AKA Socially Conscious Marketing or Charitable Marketing.
Simply put, your ideals and purpose connect your business to an issue that is more important to the world than your company's success.
One of the most well-known companies that have perfectly mastered the connection between ideals and purpose is Patagonia, which makes outdoor apparel and gear. In 2018, CEO Rose Marcario dedicated Patagonia's $10 million in tax cuts to environmental charities in protest of Trump's tax bill and supported two US senate candidates on account of their conservation stances. Before that, in 2016, the company also donated all of its revenue to environmental organizations that fight climate change.
Although Patagonia is not in the corporate segment, the principle here is the same: one of the most reliable brand development strategies is to stand up for one ideal or another.
6. Dominance and Supremacy
"Because Marketing, like war, is a zero-sum game. If you want something you have to take it from someone else. In order for someone to win, someone has to lose." (c) Dave Trott, Predatory Thinking
The reality is that there is no room for modesty in Marketing. In other words, a company can't succeed if you worry too much about your competitors' feelings. Dominate and rise above!
If something good has happened to your company, use it to your advantage. That doesn't mean rolling out a press release every time something happens, but promoting your company as a leader in SaaS technology can strengthen your standing at the top.
Being the best among the best in your segment is always impossible, but stating that your company is a leader in its narrow field or among your target audience is what will make your reputation among customers and competitors. Find out what your company's true superiority is and use that in your promotion.
If the goal of Marketing is to convince the right customers to buy your product, claiming to be a leader in a particular area is one of the most reliable ways to accomplish this.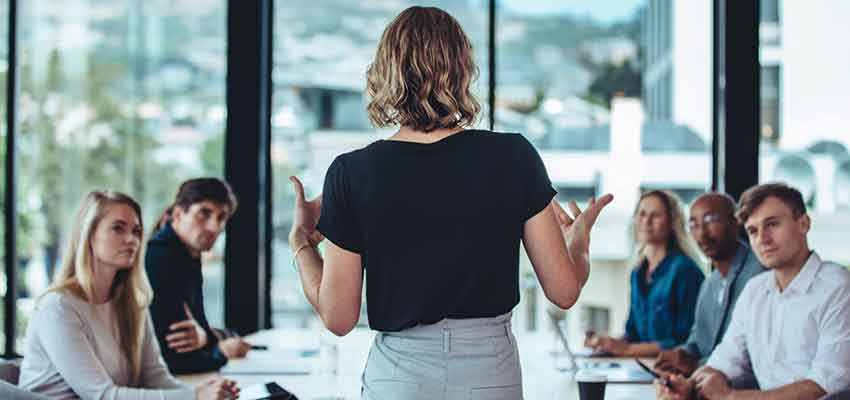 7. Launch Free Tools
People love things that help them solve problems. Especially, when you can get it all for free.
Creating useful tools and sharing them for free is a great way to help customers solve problems while developing brand sympathy. It's also a powerful method for lead generation. HubSpot does this beautifully. It has created and launched dozens of free tools over the years. There are now 45 different tools available for download on the website, including Make My Persona and Invoice Template Generator. Thus, users get insights and recommendations that can be put into practice, and HubSpot adds new leads to its database. Everyone wins!
Now, while HubSpot is one of the most well-known providers of free tools, it's not the only one. Shopify, which offers privacy, return, and other policy templates for free is also involved.
Experimenting with new things online is always fun, but publishing free tools is a great brand development strategy. Precisely because that's how you help your customers do something they can't do on their own.
If you give customers tools that allow them to figure out their own problems, they'll appreciate the opportunity, become more confident, and remember that YOU helped them. Also, the better the free tool, the more people will post links to it on their website.
If you create a useful tool for your target audience, chances are they will be willing to share their email address with you to access the tool. The more useful it is, the more people will start talking about it.
8. Employee Empowerment
Employee empowerment is giving your employees a certain amount of autonomy and responsibility in making decisions about specific organizational tasks.
Mike Tanner writes in his book "Really Little Wins" that he felt much more satisfied with his work and increased productivity when he was given autonomy and the ability to handle tasks in any order,
According to this strategy, a form of employee advocacy, employees share their company's content on their personal social media pages, which, in turn, allows every employee to develop their own brand as well. Thus, a company asks employees from different departments to create content based on their professional experience. For example, account managers can record informative videos about how to use video to guide customers.
In 2018, Dave Gerhardt (former VP of Marketing at Drift) researched audience engagement by experimenting with videos on LinkedIn that had only recently appeared on the platform. He then found that his videos were getting thousands of views and attracting tons of attention. After realizing how his message had gone viral, Dave wondered: what would happen if a hundred Drift employees posted their videos on LinkedIn to promote the company's new product?
It started with a dozen people posting videos of themselves on their way to work. Then one of the female employees in the production department posted a video from her vacation, and it was on.
"Then, a couple of people on our team started to take it to the next level. Alexa, who's one of our product managers, she was actually on vacation and she was skiing. Where the hell was she? I don't know, Alta, something like that. She was skiing somewhere out west, and all of a sudden, she posts this LinkedIn video and we all see it. She's literally skiing or snowboarding, whatever she was doing. She's literally skiing and she's recording a video of her, she said the tagline for Drift Marketing Email. My brain is a puddle at this point. I forget what the tagline even was.
She was talking about how modern email is broken. We built an email marketing platform that actually matches how people want to buy and blah blah blah, and she's literally skiing down the mountain. That was when just all hell broke loose, because at that point, then once people saw that, it turned into a competition here internally where everyone started to one-up each other." © Dave Gerhardt
Drift's employees are truly involved in the life of the company and sincerely support it.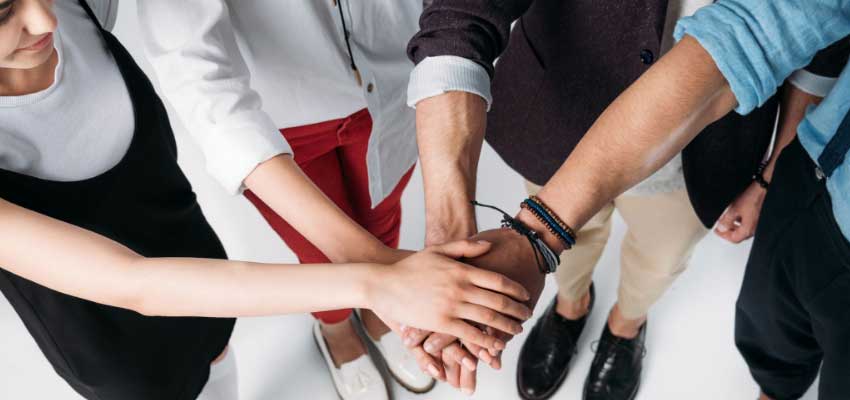 9. Social Selling Is New Reality
Social Selling is about developing a relationship with the customer as part of the selling process. Not so long ago, it was one of the phenomena in B2B sales – some marketers used it, some did not. However, 2021 has become a game-changer in the long run.
These days, Social Selling is becoming an integral part of the B2B strategy of sales teams who want to succeed and stay ahead of the competition. This trend will continue to grow steadily.
Effective sales professionals are combining their intuition and knowledge of their customers with various tools and techniques to get a larger picture and deeper understanding of their customers.
LinkedIn is an important tool that sales professionals turn to. They are adjusting and taking customer touchpoints to the next level during the pandemic and refining (or comprehending) Social Selling strategies.
Many are also changing the way they use social media for B2B marketing. Thus, instead of just posting content, they are now searching for new customers there.
Here's an example of successful Social Selling:
American Express has long been leveraging the power of social media. The impetus for this was a forum where the company consulted small businesses. They realized how important it was to deliver value to their B2B customers through educational and developmental content that helped their clients (i.e., small businesses) grow.
Now they're doing it online, as well. More than 150 American Express sales reps are actively maintaining their LinkedIn pages, sharing relevant content, and successfully engaging with B2B buyers. Their social media outreach strategy has helped increase sales by 30%. Here, by the way, you can see their strategies for B2B Marketing during the pandemic.
Use new Social Selling tools and strategies.
10. Content Marketing Matters
Your B2B clients are driven by the value you offer. And your efficiency and experience are what potential customers will find most valuable. Their main goal is to gain knowledge and arm themselves with experience, and your goal is to help them in their decision-making process.
B2B clients are also driven by statistics and your success stories. So not only are you gaining their trust but you're starting to get involved in their business.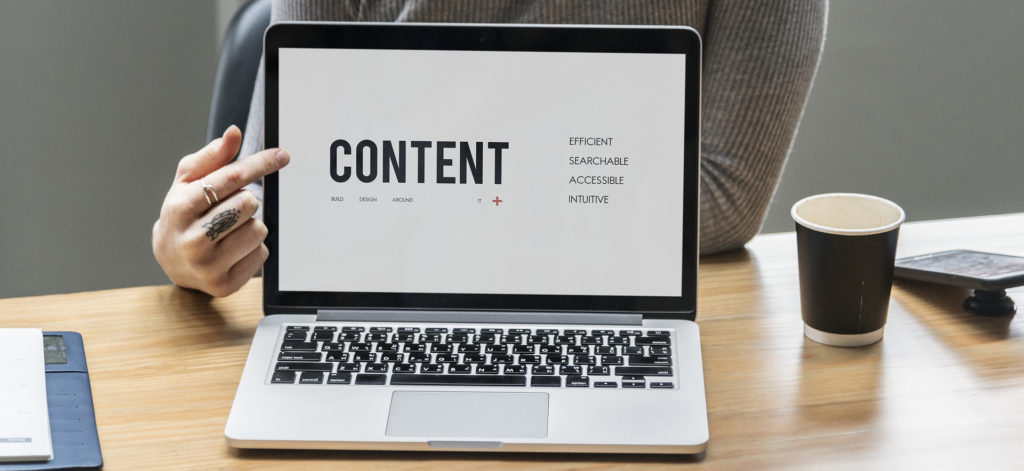 This is the reason why blogs are highly valued by companies. They are part of their content strategy because they appeal to B2B visitors and trigger the sales process even before the actual sale happens.
However, instead of just selling, you should focus your content marketing efforts on building your brand or personal brand, associated with your company, as a thought leader.
In the B2B environment, the primary goal is the return on investment. What really matters is the specific data, numbers, and tangible features you have to offer.
Informative advertising and promotional content focus on the "what, why, and how" of business processes. In a B2B environment, it's better to pay attention to hard data rather than emotion.
Meanwhile, stories, while more encouraged in a B2C environment, can also be useful. If backed up by:
Facts;
Numbers;
Graphs, and other materials that focus on data and demonstrate ROI.
The latter mostly applies to website content, blog posts, and articles you publish as part of your content marketing strategy.
However, don't stick strictly to data alone. Emotions also play an important role. Think about Apple, which has the right balance of data and emotion. It's just that the ratio in B2B is different from that of B2C. As mentioned earlier, in B2B, you have to appeal more to data that reflects ROI.
Remember that B2B Marketing tends to focus on a small group of individuals who value the same things. So your content marketing efforts should be mostly focused on things like:
The B2B sphere requires a longer decision-making process because there are more shareholders involved compared to B2C. The B2B sphere also requires investing more time in developing partnerships with a potential customer. This may mean offering multiple resources or making multiple phone calls to more than one person in the company or making a business proposal in a formal manner.
It's unlikely that a company will choose a B2B partner on a whim. To find your potential customers, no matter who they may be, take the time to find out who the key decision-makers are and do what you can to make it easy for them to like your presentation.
Conclusions
In the next five years, customers will be able to fully purchase a B2B product/service online without even talking to the sales team. Those buyers who choose to interact with sales in their buying process will choose "their" sellers who will solve all their problems.
Personal interactions built on long-term credibility, recommendations, and expertise will be stronger than ever. Novice salespeople will find it harder to achieve meetings and conversations with customers. Moreover, without professional sales techniques, including Social Selling, their opportunities will approach zero.
Customers will build their network of introductions so that they have a trusted circle of sales experts who are less focused on selling the product and more on helping them solve business problems. As a result, their expectations of salespeople will be raised to a higher level, and the risk for salespeople to fail on their first communication with a potential customer will be even higher.
According to LinkedIn, cold calls were found to be the least effective way to get the attention of B2B buyers. Only 4% of B2B buyers said they get a favorable impression of a salesperson who cold calls them. Meanwhile, 87% of B2B customers said their best relationships are with salespeople they know from professional backgrounds, including social media (especially through referrals).
Today's B2B sales strategy must be built on the understanding that customers are no longer interested in "Perhaps, you'd be interested in the following services?" They expect, "I have ideas on how to improve your business because we've already done it successfully for our clients …".
Follow us: