Events, such as the coronavirus, had a significant impact on the job market. Those whose works were possible only on-site have been laid off. However, there was also a small fraction of employees who were not affected by these recent events and were able to continue their work. Here we are talking about those who work remotely, and what are some of the best work from home jobs.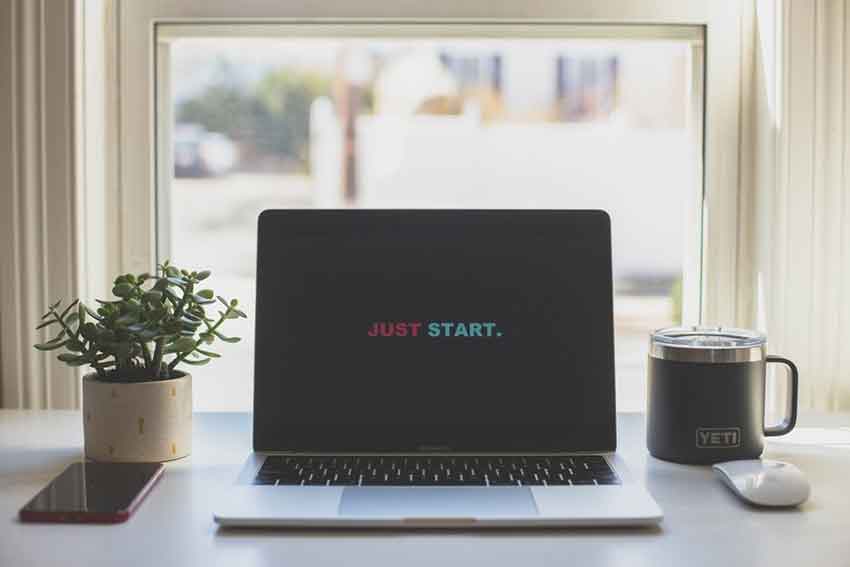 Even though this style of work is gaining popularity, we already see how useful it can be. Work from home (WFH) allowed companies to continue to operate and people to retain their existing job positions, thus making less effect on the economy.

Also, in times of such a crisis, when many people have to be at home, interest in remote types of work is increasing. Besides the previously mentioned reasons, this style of working is attractive due to the possibility of traveling around the world while working, too.

For these reasons, a growing number of people start looking for job opportunities in remote job sections. To better understand what kind of jobs can be done remotely, keep reading further to find out the top WFH jobs in 2020, and maybe you will be able to turn your career to a new angle.
Here is a list of the best work from home jobs that most people may find useful if they are thinking of switching careers:

1. Teaching jobs
Online teaching courses should be perfect for you if you are a teacher, tutor, or someone who is an expert in a specific field.

Since there is a growing need for online tutors, if you have good teaching methods, it should not be hard for you to find a job like this.
The amount of money you will be able to earn will depend on the number of hours you work and the type of lessons you teach.

2. Web developer and graphic designer jobs

Even before the coronavirus, web developers and graphic designers were one of the best work from home jobs. Though this area requires specific knowledge, everyone can still learn, especially with the vast amount of information on the internet.

Usually, this kind of work involves developing web pages for companies, creating their design, and making improvements according to clients' needs. All you need for this type of job is your computer and a stable internet connection. So, if you happen to try to get into this business, you can always be sure that there will always be a job for you.

3. Online marketing jobs

The primary role of an online marketer is to develop content that will attract more people to companies' websites and creates higher traffic for them. This will lead to higher sales of the company's products or other services it has to offer. As many enterprises have their webpages, there should always be a job for you. All you need to do, just learn what SEO, traffic generation, and PPC are, and how you can use them to start making money.

4. Social media manager jobs
If you love spending time on social media, this is the type of job for you. Despite being somewhat new, social media manager positions show huge growth potential, especially in recent years. In this job, you will be responsible for curating a company account on social media.

This may include tasks such as posting, responding to audience comments, and managing social media partnerships with other brands. A diploma from journalism or marketing can be helpful if you want to try your chances in this area. But if you do not have any, do not get upset. Your experience of browsing social media platforms daily can be no less beneficial.

5. Medical billing jobs

A medical biller's main task is to collect all the information about the patient's visit to the hospital and all the procedures he was provided with. Then the medical biller has to convert all that information into billing code and offer it to the interested parties.

In this way, it is ensured that the healthcare provider is compensated for all the given services by billing the patient and insurance company. It is worth mentioning that the medical biller's job is also crucial for a proper transition of healthcare from paperwork to a digitized system.

6. Science jobs

Not all science needs and can be done in laboratories. Many companies are looking for people with a scientific background who are experts in their field. Tasks they are asking to do can include data analysis of already performed experimental studies and the following conclusions, preparation of innovative design, and many others.

So, if you think you are suitable for this kind of position, try to look at how you can contribute to world prosperity and the development of new technologies.

7. Software developer jobs
If programming is not a taboo for you when you are fortunate. The amount of software that exists in our daily lives is enormous and mind-blowing. Practically, the work of every single item that we are using, one or another way, is based on some kind of code.

So you can be calm and assured that there will always be work in this area. Also, this type of remote job usually has to offer a salary beyond the market average. Also, having a degree is not necessary for this type of situation. The most important thing is to be interested and continuously learn, especially since all the information you need is available on the internet.
Follow Us: