Every e-commerce store owner knows the trouble with cart abandonment. A whopping 70% of shoppers who put items in their digital shopping carts leave before finalizing a purchase. In many cases, they abandon e-commerce sites right at the checkout page!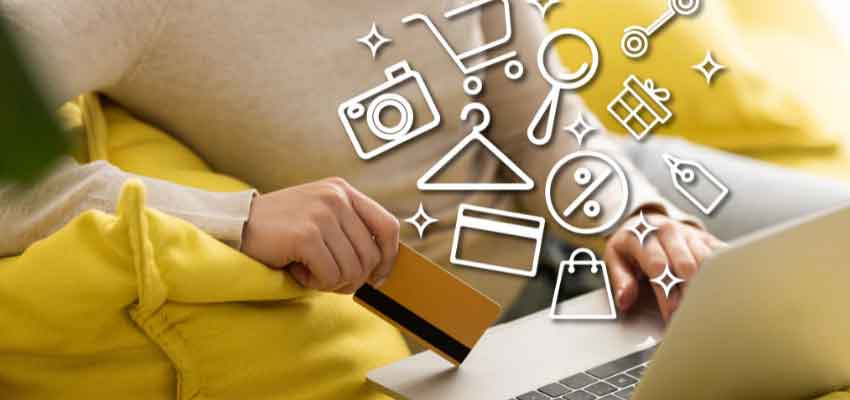 That's a major problem given the marketing and design investments business owners make all the time. How can you stop would-be customers from abandoning their shopping carts and increase sales? Turns out, there are many ways to improve and streamline your customers' shopping experiences while reducing cart abandonment at the same time.
Why Do Visitors Abandon Orders at Checkout?
That's a complicated question with many different answers. Visitors may abandon checkout pages for several reasons, including:
Getting frustrated at the checkout page. For instance, maybe they see that the checkout page has too many fields that need filling out, so it'll take too long for them to make a purchase.
Finding that an e-commerce store doesn't offer the delivery or payment methods they need or want.
Not being 100% sold on a product before reaching the checkout page.
Discovering unexpected shipping costs not mentioned earlier in the buying process.
Regardless of the exact reason, visitors abandon checkout because they are unsatisfied or unconvinced that they should make a purchase. And that is a problem you have to solve as an e-commerce business owner.
How To Reduce Checkout Abandonment
Good news. Even though checkout abandonment can seem widespread and difficult to stop, you can reduce it in your e-commerce store (and avoid having to send invoices to customers) by practicing some smart strategies.
Streamline the Process
First, you should streamline the checkout process from top to bottom. Look at your checkout page and ask yourself how many fields a potential customer has to fill out, how many buttons they have to press, and how many decisions they have to make.
The longer it takes to check out, the more likely a potential customer will click away from your site and go to a competitor. You can streamline the checkout page design by:
Reducing the number of fields needed to fill out to complete a purchase
Offering 1-click login options, such as through Facebook or Google
Making buttons easy to find or close together
In general, a checkout page should only take a few seconds to navigate through. Make sure this is the case for your e-commerce site before moving on to the next strategy.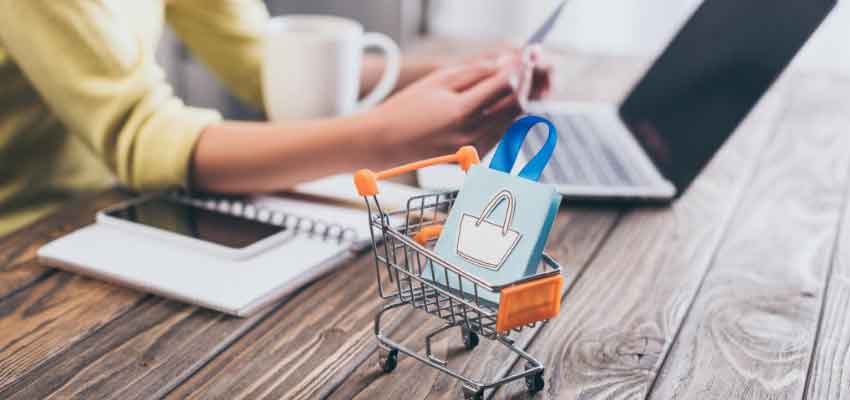 Customize Your Checkout Page to Your Customers
In addition to streamlining your checkout page, customize it for the needs or wants of your customers. For example, are your customers more likely to request gift wrapping for ordered products because you sell lots of gifts and knickknacks? In that case, customizing your checkout page to include optional gift wrap boxes is a good idea.
Think of it from the perspective of a customer. If you sell gifts but don't offer gift wrapping, they might go to a competitor's e-commerce store instead of emailing you to ensure their gift is wrapped before being delivered to the intended recipient.
Include a Custom Request Checkout Field
Customization is very important, so you might consider incorporating a custom request checkout field on your purchase page. This is a simple box where customers can input specific directions or requests that can't reasonably be predicted ahead of time.
A custom request checkout field covers all your bases, allows customers to be very specific in what they want, and gives your customer service team the information they need to provide a stellar experience for your store visitors.
Show Estimated Delivery Time
When ordering a product online, delivery speed is one of the most important concerns for online shoppers. If a customer doesn't know how long it'll take for an ordered product to reach their front door, they might decide to abandon your checkout page for a competing e-commerce business.
That would be a shame for your company, especially since it's easy to fix this issue! Just show the estimated delivery time for a customer's order based on their address.
For an even easier ordering process, you can use address autocomplete. This will allow customers to see how long it'll take for their order to arrive—if they're not satisfied with the delivery time, they can always change their address or cancel altogether.
Most website builders or e-commerce platforms allow you to do this by having built-in delivery time estimate functions. Of course, delivery time will be affected by which company you use to deliver your products. But having any estimate can go a long way toward providing peace of mind for your buyers.
Add More Delivery Options
You can double down on delivery flexibility and benefits by adding new delivery options to your customer base. For instance, some customers might prioritize slower but more affordable delivery. Others might be the opposite and want you to provide one or two-day delivery, even if it costs a little extra.
More choices are never a bad thing, provided that you put the choices in a logical area on the checkout page and make them easy for customers to click through. Remember, your checkout page must remain streamlined even as you add features or fields; it should never be frustrating to navigate!
Increase Payment Method Variety
Similar to adding delivery variety, you can reduce cart abandonment and increase customer satisfaction by providing your buyers with more payment methods. That's beneficial for them since they can buy in a way that works for their budgets and benefits you since it opens your business to a worldwide audience.
For instance, besides accepting credit or debit cards from Visa, MasterCard, and other credit card companies, you could also add cryptocurrency payment options. You would need to tweak your site a little bit and ensure you have a secure place to receive and store cryptocurrencies on your end. However, the more payment methods you offer, the more likely your target audience will make purchases on your e-commerce site.
Display Your Return Policy
Keeping customers informed of your policies should be a top concern when redesigning and improving your checkout page. One of the best ways to do that is by displaying your product return policy on the checkout page.
Once customers know they have the freedom and flexibility to return a product they aren't satisfied with, they'll be more likely to make a purchase. On the other hand, if they have to hunt for your return policy, buyers might be less likely to complete the checkout since they don't know whether they'll be able to return their purchase.
Don't Forget Abandoned Cart Emails!
Even in the best of circumstances, you'll find that some of your potential customers abandon their carts and click away to another website. That's okay; some cart abandonment is inevitable!
You can further reduce cart abandonment by sending out abandoned cart reminder emails. Once reminded, some of your target audience members might return to your e-commerce store to finalize their purchases. Of course, this tip only works if you have lots of customer emails. Try to build up a customer email list by incentivizing customers to give you their emails through loyalty programs, regular discounts, and so on.
And don't forget that similar solutions, like text-to-pay services, can also help reduce the backlog of pending payments from your customers.
Conclusion
Making your e-commerce site's checkout page inviting, easy to use, and tailored to customer needs is the best way to reduce cart abandonment and maximize sales revenue. Consider implementing all of the above strategies in combination with each other. One improvement may not be enough, but many simultaneous improvements could convince store visitors to make more purchases than ever before!
Follow us: