In 2020, the world flipped because of the coronavirus. People stayed indoors and the world around us literally stopped. However, that is not how things are in the virtual world. Online, people are shopping, working, creating, and interacting with millions of people all over the world just like they do every single day. Only now, people buy everything they need online and minimize exposure to other people and the outside environment unless they really have to.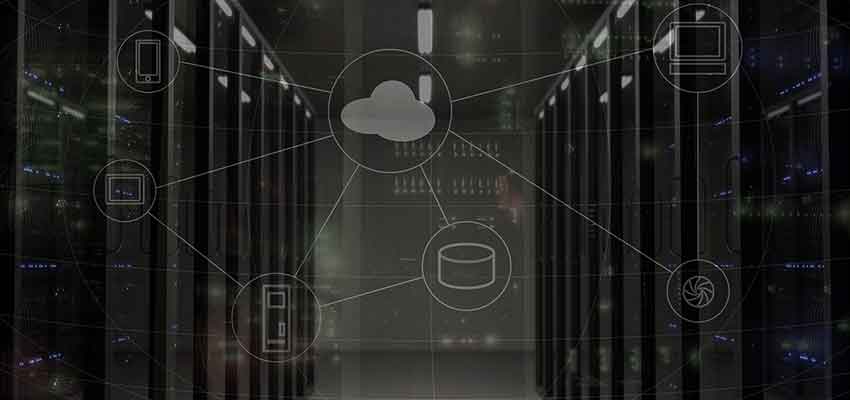 As a result, millions of additional websites have been created and parked online since the start of the year. This has added more pressure to website hosting companies to improve their services. Lag time and glitches should be the last thing on people's minds, nor do they have to be bothered with hard-to-figure out instructions and jargon.
Not everyone who created a website is tech-savvy. Most of them need a website to continue operating their business. Others have shifted from brick and mortar stores to virtual shops because this is the only way to serve their clients.
In 2020, web hosting service companies need to offer more than just cheap costs and domains, they need to be truly able to help newcomers find their footing. Hosting Foundry did this write-up to help the new guy navigate the intricacies of building a website and finding a web host for their new endeavor.
Here are the top five options:
1. StableHost

StableHost is a state-of-the-art web hosting service that offers affordable rates from shared hosting to VPS and dedicated web hosting. It is owned and managed by Miss Group, which is the prime mover behind other hosting brands like nameISP, 4 UK Host, http.se, and others.
StableHost's knowledgebase uses beneficial information to deal with some issues but sometimes it does not work when the topics are advanced or are complicated. However, there is no need to worry because the support is always accessible and can do a decent job in helping with complex problems.
StableHost boasts of a fast network and software to take advantage of the bandwidth. This feature has been verified using Uptime.com to monitor the test site in five different locations, from the United States and Europe. Results showed that response time is faster than the average speed and a lot more stable and consistent than the average web service, and without any downtime. The website speed test from Dotcom-tools runs the test from sixteen servers, located in the United States and in around Europe. The result turned out positive as StableHost was able to return better than average results when it comes to its network speed.
StableHost services include custom versions of software and tools, like PHP, MySQL, and LiteSpeed, to increase speeds, running on a network running at 200Gbps that can handle sudden demand spikes. It has a support team that handles troubleshooting for all customers including those with cheap plans. Customers can avail of support at any time, 24 hours a day through chat, email, and phone.
2. Bluehost

A Utah-based company takes the top spot for the best web hosting service company in our review. Bluehost is owned and managed by Endurance International Group, which has been the industry for years. You can avail of their basic plan for $2.95 a month for a 3-year contract, together with a WordPress plan that begins at $20 every month, which is an introductory price that comes with a discount. With this service, you will enjoy a WordPress automated setup and popular apps that you can get from Mojo Marketplace-powered system. Also, you will get a cPanel area that you can use to alter things.
Bluehost also offers a builder for the Weebly-powered website. This basic browser-based affair will allow users to develop a website with up to 6 pages. Though there are no extras that will be included in this service, such as site templates, it's still a good deal than gain nothing. The pipeline also offers more functionality, and this builder can be obtained with a basic account.
Another thing that makes Bluehost the best among its competitors is its customer support. You will feel more confident with their service because you know that a representative of the company can help you with any concerns. The combination of user-friendly aspects, the right amount of power, as well as potential refining for different advanced users, are more than enough to trust the company and its services.
3. HostGator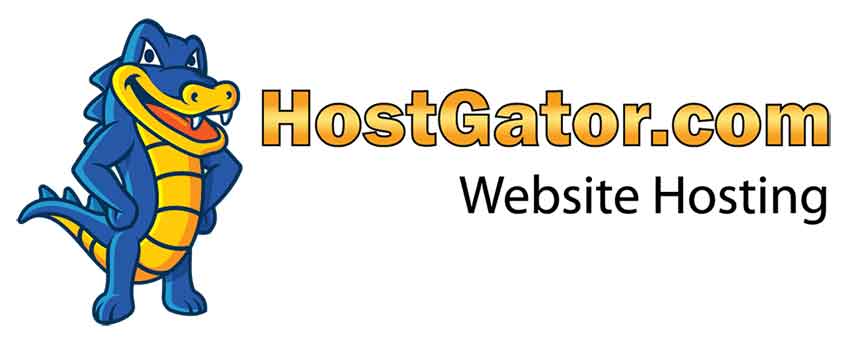 HostGator's Hatchling plan is a highly recommended option for those who are tight with their cost and looking for affordable web hosting service. The provider's basic plan is not restricted in various respects, and it is the reason many users appreciate this company. HostGator does not put limits on disk space or bandwidth, MySQL databases, subdomains, FTP as well as email accounts, which is not common with other web hosting services.
This company offers an outstanding product range, such as domains and dedicated servers. Plus, these products come at very reasonable prices, bundled with a 99.9 percent uptime guarantee. It is the company's way to assure its clients and users that they can always rely on the services of HostGator. When you need assistance from your provider, you can count on its 24/7 customer support. That means that you have someone to talk to at any time of the day, regardless of location.
If you choose HostGator for your web hosting service needs, you can take advantage of its 45-day money-back guarantee, making this service a risk-free one. Within your first month of purchase and sign up, you can also enjoy the free transfers for new accounts. The lowest price of HostGator is $2.64 every month for a three-year contract.
4. Hostinger

Another popular web hosting service provider is Hostinger. This Lithuania-based company is known for this free hosting through its 000webhosting line. The company has more than 30 million users worldwide, and it offers a few of the cheapest prices due to its high running costs as well as overheads. Since Hostinger uses technology such as a customized control panel, the company has better control over features and performance of its services.
If you are interested in their plan, the cheapest offer of Hostinger is $0.80 every month for a 4-year contract. It is a great choice for those who want to start with a small online business. However, this package is limited because of the absence of SSL or domain-name bundled.
However, if you are looking for a great deal with Hostinger, we recommend their business package. With this package, you will enjoy unlimited bandwidth, GIT integrations, MySQL databases, Cloudflare DDoS protection, SSH, as well as email accounts. It also comes with daily backups, which you need to pay with other companies. Other inclusions with the package are 100GB SSD-based disk space exclusive for readers of TechRadar, and SSL. All these offers are available for $3.45 every month for a 4-year contract. With this price, you will only pay $166 for the entire duration of the contract, leaving you around $600 savings, which are equivalent to 78%.
The number of features with Hotinger's business package also comes with a colossal figure that is too many to mention. The plan will let you enjoy 4X processing power as well as the memory, which is very handy if you require a boost during the peak of trading periods.
5. GoDaddy

It is another famous name in the industry which you may have heard a lot of times. GoDaddy is a US-based company, and it is considered one of the strongest in the hosting game. The company holds the world's largest domain name registrar, as it possesses more than ten million domain names under its portfolio. If you are wondering about GoDaddy's cheapest hosting package, its Economy package is $2.49 every month for a one-year contract.
GoDaddy offers a free backup and restores, unlimited storage (but the Economy package only comes with 100GB storage), unlimited bandwidth, a free Microsoft Office 365 Business Email for a year, free domain with an annual plan, and a 99.9 percent uptime guarantee. You cannot find some of these offers from other web hosting companies, and it gives GoDaddy a significant edge in the industry.
After comparing features, support, and pricing, it is safe to conclude that StableHost is your solid and most stable option. The four others may be more popular and have a great following, but StableHost is rising to the challenge and is slowly inching its way to the top.
StableHost is a small hosting company that provides high quality hosting solutions. It offers a wide array of products and features at affordable prices, with data centers located in various parts of the world, and reliable support. Whatever your experience is when it comes to website management, you may inevitably face complex problems. Having a quality web host with a lot of tools to help you out is a significant advantage. StableHost also comes with plenty of security features for free.
Follow us: