As the world of digital marketing continues to evolve constantly, new strategies keep replacing the old ones. While some tools become obsolete, email marketing continues to remain vital. But the question is, why do marketers still follow email marketing strategies in the era of social media marketing?
Here is your complete guide covering why email marketing is the absolute need in these times.
Email Marketing is the oldest but the most helpful tactic to upscale your business most affordably. Not only it creates brand awareness, but it also makes your way into customers' hearts. All you need is strong and impactful email marketing services to help you reach your target audience to generate leads and increase sales. We present you not five but six top reasons why email marketing is the need of the hour for your business.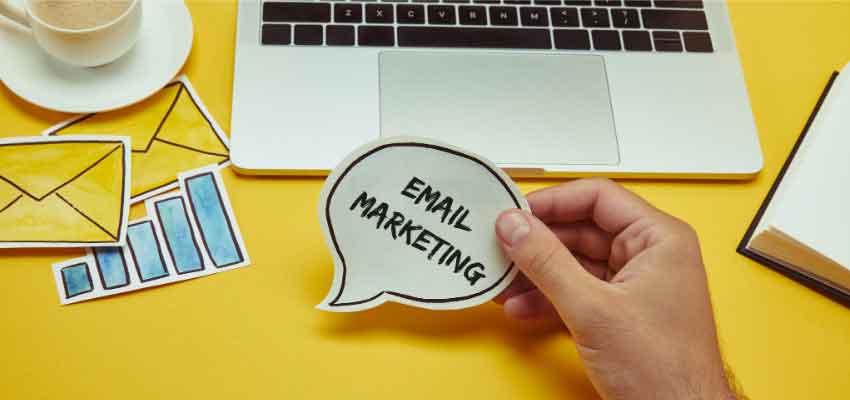 1. Stay connected to your target audience. 
Emails have been the easiest way to nudge your potential audiences to take action and generate leads. With advanced technology and smartphones, emails are available on the go with just a click on the screen. Short emails like dropping a hint about the upcoming sale, a new product launch, or personalised emails about discounts can help you lure your potential clients or customers and connect to your business. It gives them a sense of connectivity that they matter to your business growth. With such regular emails, the chances of seeing a long subscription list widen. It will help you boost engagement rates with your existing customers.
2. Easy to track and measure your business growth 
When running a marketing campaign, you must focus on metrics. Many online marketing tools provide you with insights to track the metrics of your email marketing campaigns. By leveraging the best email marketing campaign services, you can better understand metrics such as – bounce rates, – delivery rates, – click-through rates, – open rates, – subscriber rates, and – unsubscribe rates. Such metrics are an essential measure of the marketing campaign to influence your target audience. 
Sending too many emails can increase the chances of unsubscribe rates. In some extreme cases, you might also lose your customers. These metrics will help you define your strategy and make you aware of your growth.
3. Boost brand awareness 
Don't just create a powerful brand, but strategize. If you think that only social media engagement and presence can boost your brand awareness, you miss out on the most critical part. Brand awareness increases with the increase in the prospect's or customer's interest level. Email marketing in the form of subscription and newsletter sign-ups enables you to know your customer's interest.
Personalised emails can be your next step once you are aware of what your customers want. These emails will help you bridge the gap between you and your customers and foster healthy customer relationships with your brand. All these will ultimately lead to building customer trust, liability, and persona in the digital world.
4. Drive Engagements with Emails 
Experts say that you don't just collect audiences, but you need to connect with them. Over the decades, emails have been a successful medium of communication. Today, they have set a benchmark and have become one of the first choices for brand awareness and empowerment with so many options. Also, over 25% of sales attributes to email marketing. With the best email marketing services and providers, you can now do much more than sending or receiving messages.  
You can reply to a mail
Subscribe or unsubscribe to emails or newsletters,
Gather some valuable information about a topic
Get information about the latest products or the upcoming sale
Buy something you need with email orders
Thus, businesses have rightly groomed their email marketing strategies to drive customer engagements and boost sales.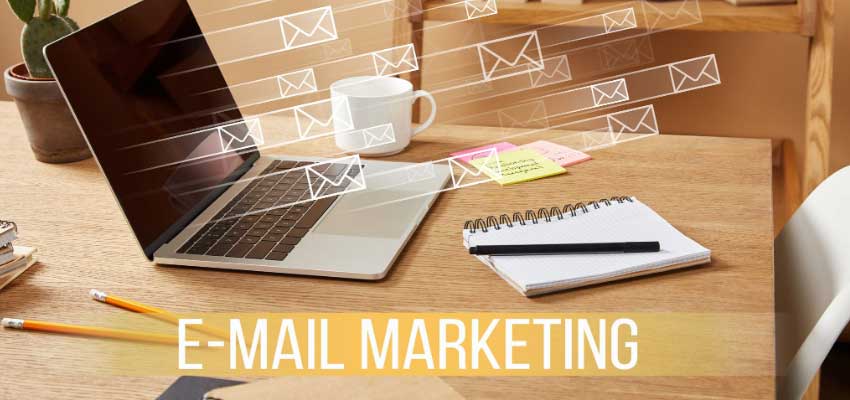 5. Enables Targeted Messaging
"Don't just shoot mail, do targeted messaging." Email marketing, if done the right way, can help you foster leads. Thus, some call it email lead marketing. You can segment your target buyers or potential customers into various stages in the form of email lists – the consideration stage, the research stage, and the buying stage. This approach will help you create engaging and creative content and create buyer personas.
Customer segmentation will aid email marketing lists for businesses and marketers to target groups according to their content. This strategy helps you fulfil your sales target and get your prospects down the sales funnel as quickly as possible.
6. Affordable and Cost-effective 
"Don't just spend money on email marketing tools; find affordable ways. Email Marketing is in your budget and guarantees you results if planned strategically. With the best email marketing services, you can target and reach many customers and build a strong customer profile. In terms of other digital marketing strategies, email marketing offers costs per low conversions.
Email marketing service providers like MailChimp and many popular ones provide monthly and yearly plans to grow your subscribers and generate leads. These include free emails with a specific limit, minimal costs per message, and other email services to grow your business.
On a concluding note, it is essential to leverage email marketing strategies to enable businesses to remain genuinely focused on their marketing pitch rather than just share posts to pander to the large social media audience for cheap shots. Focus on how to gain maximum profit from email marketing, and smartly utilise the techniques, tools, and options that you can use through expert email marketing vendors.
About the author:
Chris Donald is the Director of InboxArmy, a Professional email marketing agency that specialises in providing email marketing services from production to deployment. He has worked directly with Fortune 500 companies, retail giants, nonprofits, SMBs and government bodies in all facets of their email marketing services and email campaign management programs for almost 2 decades. Chris's success track record covers building email programs at competitive email marketing pricing and using data-driven strategies to turn around under-performing accounts.
Follow us: