It doesn't matter whether you're already a seasoned pro or a newly minted entrepreneur. And, whether you want to increase sales or make your potential customers aware of a new brand like yours. Either way, it's crucial to learn how to efficiently promote your services online.
Social media presence allows direct interaction with customers. It can cast off the veil of inaccessibility from every company, even the most serious-looking one. While maintaining a profile on any social media platform it is almost impossible to distance yourself from clients – and that's a good thing! The better your customers know you, the more likely they are to buy your products and services.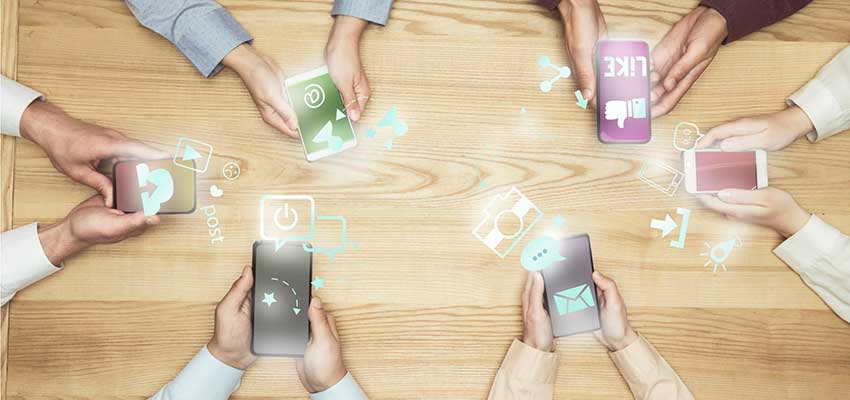 Everything is based on trust, and the only way to build this value is through authenticity… and by being super creative. You don't want your customers to get bored. That's why it's worth learning how to draw attention to your business. You can do it using social media in a concrete and, at the same time, interesting manner. Want to know how to combine these two in the most profitable way? Grab a seat and read on.
Video Marketing to Help You Reach Your Social Goals
Have you heard that video marketing is one of the most effective ways to increase engagement rate? As the Wyzowl report says, "69% of people say they'd most prefer to learn about a new product or service by watching a short video".
Let's be honest, before someone interacts with your business directly, they will most likely want to look you up online. Well, video marketing is booming. And next to photos, it is the most engaging form of showing your product or service to the viewer. Nothing captures attention like a well-shot and edited video.
Encourage, Eat, Sleep, Encourage Again
Social media is all about being… Well, social. A post announcing a new feature or product on your website is fine. But you know what will turn out better? The one that gets your target audience involved. Let's say you run a cake shop and you make the best donuts in the neighborhood. And these are no ordinary donuts. You can create any drawing with icing. They are tasty, colorful and personalized. Obviously, everyone should know about you. How do you make it happen?
Ask Your Customers to Take a Picture
…of themselves with your donuts and ask them to tag your profile. The most interesting photos (let's say the 10 most interesting photos. Remember, be specific!) can expect a free donut on their next visit.
Don't worry if your Instagram profile isn't besieged yet. Just combine offline with online. Put a poster about the contest on your counter. Anyone tempted by the sight of treats dripping with icing will notice it.
Work With Social Media Influencers to Sell More
70% of social media users say they prefer learning about products via online content versus traditional ads. That's why marketing via social media influencers may be a powerful strategy.
Even if your donuts are delicious, and you have had early success with a small and loyal customer base, you can hope to reach a larger audience. Based on the information about your social media followers you already know that your products appeal mainly to young people looking for a new version of traditional sweets. You know that this audience is very active on social media and that they like to read lifestyle blogs.
With this in mind, we can conclude that success and publicity could be brought by a lifestyle blogger who would show their love to your unique donuts. Of course, you want them to show this admiration in a blog post. Such an influencer already has a target audience that overlaps with yours. And on top of that, that audience sees them as experts on interesting new products. This kind of collaboration allows you to raise awareness in a compelling and authentic way.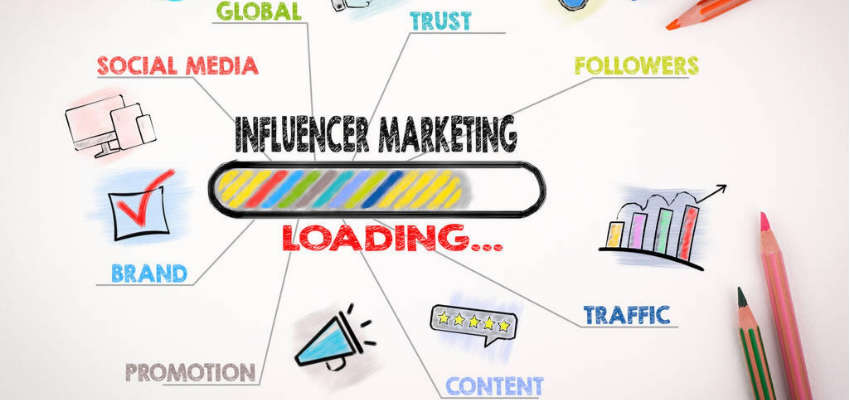 Attention-Grabbing Photos 
If you're running a visually attractive business, photos will definitely help you sell more. Of course, Instagram and Pinterest are the social media platforms that are the most focused on photos. Keep in mind, however, that Pinterest is not a 'traditional' social media portal. It's more of a visual search engine.
The intention behind Pinterest was to allow people to save photos of what they would like to buy in the future. The Pinterest boards where pictures are posted are actual shopping carts! With Pinterest, people can go back to their dream products and decide to buy when convenient. 
Without a doubt, it's worth showing up on Pinterest. Especially if the recipients of your products are women. They are the majority of users of this medium! As of the end of 2021, more than 77 % of Pinterest users are female. So keep them in mind when creating your content.
4 More Things to Have In Mind When Creating Social Media Strategy
It doesn't matter what medium or what type of post you choose. Your communication should be consistent and fit the nature of your business. Here are 4 things you should consider when creating every single post:
Your Voice
Shape your voice and your presence around your community. How to do it right? How will you know if your language isn't too formal or too informal? In order to do it well, you should get to know the audience first.
Find out what their interests are. What problems do they have? Where do they live? What social media sites do they visit? Also, decide how you would want your social media audience to see you?
As a guide
As a friend
As a teacher
Or as an expert
Only if you know your audience, can you reach them with your unique voice.
Content
Your content is like your outfit. It should represent your style, generate conversation, and keep a consistent taste throughout. How to style your outfit, so your audience likes it? Firstly, don't think of your social media solely as an advertising space or a place to sell your products.
Remember, it's a place your potential customers will want to hang out if it's comfortable there. Use social media to tell your story and connect with your audience. Take them backstage of your activities, share how-to's, photos and ask for their feedback. All this will help you build customer loyalty.
Timing
Don't overload your audience. Content is king, but timing is also crucial! Don't leave your audience without news for several days in a row. But don't update your status several times a day either. One post every two days is usually the safest choice.
Pro tip: You can share up to 5 images a day on Pinterest, which should be more than enough.
Conversation
Make sure the narrative is not just about your company. You need to know that the most important thing is not the product, but the problem this product solves. So – it's the audience that counts the most. Ask them questions. Start discussions. Respond if someone has doubts about your services. This is how new business ideas are born.
The Bottom Line
Using social media to market your business seems pretty straightforward. You just need to upload posts, add a description and wait for new customers. That would be the perfect social media strategy. Right?
Now you know that there's actually much more to it. There is a larger social media marketing strategy, and every single one of your posts should be a part of it. Remember that not every social platform will be perfect for your goals and your brand! Invest your money and time on the ones most popular with your audience.
Follow us: