Digital marketing is any form of marketing that happens on the internet, whether it be through social media or other entities. It's the most effective form of marketing that allows you to reach the biggest possible audience to bring awareness to your business. Digital marketing is more cost-effective than traditional marketing, and it allows you to reach the people who are the most likely to be interested in your business. This type of marketing is primarily used to attract customers to buy your products, but it can also be used to attract job seekers to your company.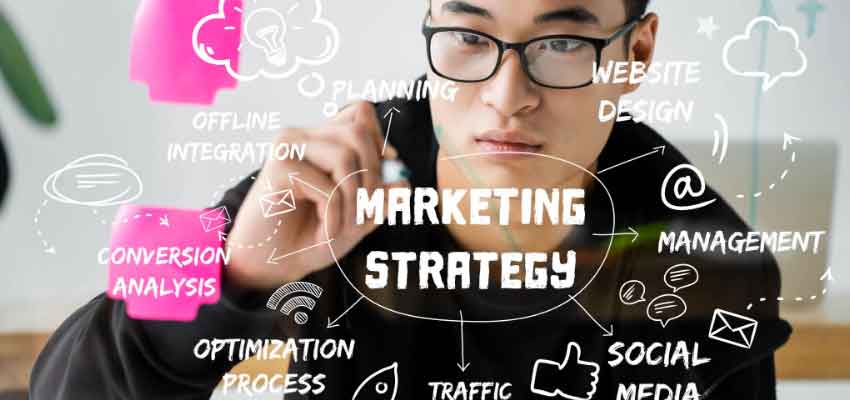 1. Automation
As the name suggests, automation is software that automates your basic operations, usually your marketing operations. This process can be used for both digital marketing and recruitment marketing.
Automation for Customers
One of the most common forms of marketing automation is email newsletters. Businesses use this when customers sign up for daily, weekly, or monthly emails about sales, new products, and other company information. Email automation also allows you to make changes to your contact list when new customers subscribe or when old customers want to unsubscribe.
Another example of marketing automation is scheduling social media posts. To keep up a strong presence on social media, you have to post often and this can become tedious work. Marketing automation allows you to schedule content to automatically post to your social media at certain times, so you don't have to keep up with manual posting.
Automation for Candidates
Automation for recruiting employees helps cut down on the tedious work of screening resumes and other repetitive tasks. Automation will change the way companies hire for open positions by making the screening, interviewing, and hiring process much more efficient. Recruiter productivity increases, reduces costs, and allows for the best talent to be interviewed and hired for a particular company.
2. Social Media
Social media has one of the biggest impacts on our world today. With billions of everyday users, businesses can use social media to their advantage for advertising to both potential customers and potential employees.
Social Media Marketing for Customers
Promoting your products and your business on social media increases brand awareness and drives traffic back to your website and/or physical location. Just about every social media platform allows you to create a business page while also giving you tools to help you to become successful. It's good to have multiple social media accounts for your business in order to reach the widest possible audience. However, if you see that your efforts are better spent on one or two particular platforms, then that's where your time and money should be spent.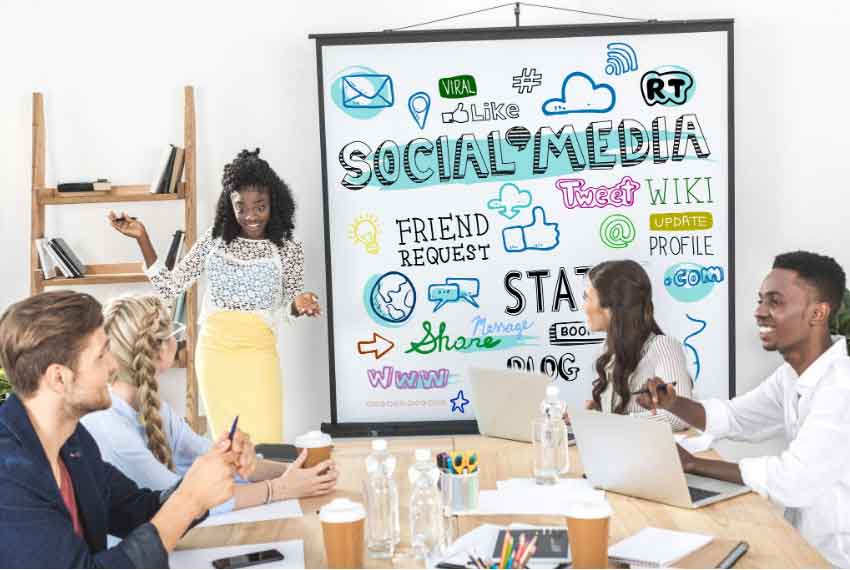 Social Media Marketing for Candidates
In the same way that you would use social media to attract new customers, you can also use it to attract potential candidates for hire. Ads are used on social media to encourage people to buy from companies, and you can also create ads for job opportunities. These ads can be specifically targeted at job seekers based on their experience, location, and interests. This way, only the best candidates (and those actually looking for work) will see your ads and will then be directed to apply to your open position(s).
3. Pay Per Click (PPC)
PPC is a popular method that digital marketers use to drive traffic from search engines and other platforms to your website.
PPC for Customers
When it comes to advertising your products, the most common type of PPC used is Google Ads. This is where you pay for a slot on Google, so when a person conducts a Google search that relates to your products, your website will be the first thing to come up in the search. The best part is that you only pay when they click on your website link.
PPC for Candidates
This same technique can be used if you want to advertise your job openings. NAS recruitment advertising and marketing is a Google partner that allows you to take advantage of Google's network. This is a good way to reach different types of job seekers.
As the owner of a business, you know how important it is to attract customers. As your business grows, you will also need techniques to help attract employees. With the help of a digital marketing agency and a recruitment marketing agency, you'll be able to expand your business in exponential ways.
Follow us: