Ecommerce platforms are on the rise and the trend will continue as ecommerce evolves. Whether you have an e-commerce storefront of your own or work as a software development assistant on e-commerce related projects, there is no denying its popularity. Studies show a total expenditure of $2.3 trillion via online sales in 2017. This number is poised to surpass $4 trillion by 2021, which should be indicative of how popular and accessible ecommerce has become.
When it comes to software developers, programmers and IT experts across the globe, it is worth noting that their services are more than welcome in the e-commerce sphere. Why not invest some time and effort into learning new skills and make a hefty living in doing so?
Let's take a look at several online platforms which you should familiarize yourself with if you want to remain competitive on the ecommerce job market.

Ecommerce platforms often integrate into other, bigger platforms such as Amazon to become more relevant. However, the process isn't as straightforward as it seems, and specialized platforms do help alleviate the growth pains. Enter BigCommerce, an all-encompassing ecommerce service capable of integrating your clients' products into numerous platforms. Sites such as Facebook, eBay and Amazon are the tip of the iceberg when it comes to what BigCommerce can provide.
Google's statistics show that 52% of businesses have Omni-channel capabilities, which is not an encouraging figure. It also means that you can help your clients pioneer new ecommerce integration trends before anyone else in their industry.
As the name suggests, BigCommerce focuses on business growth, inventory management and sales attraction. It allows for site optimization, RoI calculation and ongoing product tracking. The service is used by numerous major manufacturers and brands like Toyota, Kodak and Ben & Jerry's. This provides credence to what BigCommerce can do, and numerous testimonials and reviews on their landing page can be used to convince your clients of its value.

Web content management plays a pivotal role in ecommerce maintenance and growth. As such, it's important to use a centralized site management platform which can help you track, manage and publish new content and products. Sitecore is one of the more popular ecommerce web management platforms out there. It offers full site integration and focuses on improving the overall customer experience of each user.
Sitecore is able to maintain chatbots on your clients' websites and help them personalize their content on the fly. Recent statistics show that 61% of businesses run 5 or less landing page tests each month. This is indicative of their "if it works, it works" mentality, given how demanding it can seem to learn about ecommerce site management. Each customer's journey from the landing page to the final purchase or exit from the store is tracked and analyzed for further improvement. Learning how to use Sitecore can help you become more attractive to e-commerce clients in need of overall site management and performance tracking.

Sometimes ecommerce businesses focus on B2B more than B2C. This creates a different set of daily challenges, inventory tracking problems and shipment management. E-commerce stores with a bulk-sale mentality should be offered Magento as a means to solve their B2B issues. The platform focuses on large-scale inventory management as well as customer journey mapping throughout the website.
The tool can help your clients customize each segment of a potential buyer's journey through the website in order to maximize their purchase incentive. Using the Magento dashboard can significantly reduce manual downtime which is behind every ecommerce storefront. After all, the physically handling and shipping of goods should go without a hitch in order to build brand reputation. Software developers might consider learning how to use Magento in order to expand their ecommerce skill sets for future clients.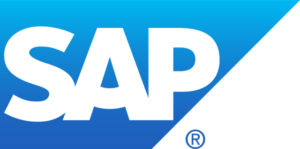 As the name suggests, SAP focuses on customer experience management in order to make each visitor as comfortable as possible. The platform does this in several ways, such as product and catalog management for individual product categories, digital payment security and services, as well as B2C, B2B and B2B2C sales management.
SAP allows developers to fully control the journey of each individual customer by using pre-made or custom copywriting materials. In 2018, two new ecommerce trends became more predominant than ever before thanks to globalization and the international market – personalization and localization. In case of specific client demands or a push towards international market, you can use The Word Point as a platform for a number of different ecommerce content types. SAP encourages users to experiment within their industries with niche-specific options for finance, travel and public sector to name a few. Learning to utilize SAP will make you more valuable to clients with ecommerce stores which place more value on customer relations rather than straight-to-sales business models.
Conclusion
The ecommerce industry continues to grow with each passing year. Each of the services we listed above offers a unique spin on the familiar yet untamed industry. However, with such a high demand for latest UX trends, site owners rarely have the time to learn new skills themselves.
Software developers are in a unique opportunity where they can integrate themselves into a lucrative, expansive market. Start learning about ecommerce platforms today in order to be ready for would-be clients who may come through your door asking for maintenance and development assistance.
About the author: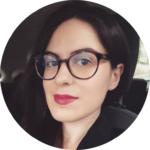 Pauline Farris speaks Portuguese, English, Spanish and Italian. She travelled the world to immerse herself in the new cultures and learn languages. Today she is proud to be a voting member of the American Translators Association and an active participant of the Leadership Council of its Portuguese Language Division.
Follow us: