Even if you're not familiar with crowdfunding, there are a few undeniable facts that remain true – enthusiasm, publicity, and strong advertising will help spark sponsorships, revenue, and donations.
Launching a Kickstarter campaign is a challenging but rewarding way to receive funding for your idea.
Running a Kickstarter campaign requires constant attention, and you'll want to remain positive while striving to reach new potential backers to fund your campaign on time. We will share some expert tips that will help you market your Kickstarter campaign. First, let us scratch the surface.
What is a Kickstarter Campaign?
A Kickstarter campaign is a fundraising campaign that helps creative people and entrepreneurs find the resources and support they need to make their project a reality. In return for your generous support, you can claim rewards based on the amount you pledge.
How does a Kickstarter Campaign Work?
The Kickstarter platform allows anyone to create a page for the project and track the progress of the funding. There's no fee to set up a project. Funding on Kickstarter is all-or-nothing. No one will be charged for a pledge towards a project if the project does not reach its funding goal.
It's all or nothing, meaning that if you don't reach your goal, the project is not funded (and no fees are charged).
Before you click on the green "Launch Project" button, make sure to set your funding goal and select a deadline for your project. A good funding goal is crucial not only to the success of your project and reaching its full potential but also to show the Kickstarter community that you're serious about making your idea a reality.
Expert Tips for a Successful Kickstarter Marketing Campaign
Do Your Research
There are a lot of questions that you need to answer before you can move forward with your crowdfunding project. Be sure to do your research about what has worked for others, and what hasn't. Many of the projects you find on Kickstarter are incomplete in some way. If the creators are successful, they will need to hire talent, buy material and tech. 
A lot of what's there has not been physically made or the preparation that goes into making it is not complete. The reason they need money from backers is simply that, they need to decide on how to move forward with it.
Start considering your own project's completion in terms of these costs and plan accordingly. With a little research, you will be more equipped to make smart decisions about your Kickstarter campaign.
Spread News About Your Upcoming Launch
You have a great idea, you have planned it well and your project will help people and the environment in the process. It's time to spread the word about your upcoming Kickstarter campaign by starting a social media marketing campaign.
First, you will need to create an effective and eye-catching press release that states what it is all about, when your campaign will start and when it will end. Spread this news on search engines and various forums, blogs, websites, and social media sites.
That's not all; you will rely on your social and business networks too. Tell your friends and family to tell their friends, who surely have friends, to talk about your launch. Creating awareness can never be overemphasized.
Hire a Kickass Kickstarter Agency
There are hundreds of Kickstarter campaigns that fail every month. Others may consider this as a bad thing, but if you are an entrepreneur, it could be your dream come true. All you need to do is learn from their mistakes when planning your campaign. There's a lot of uncertainty surrounding pre-launch.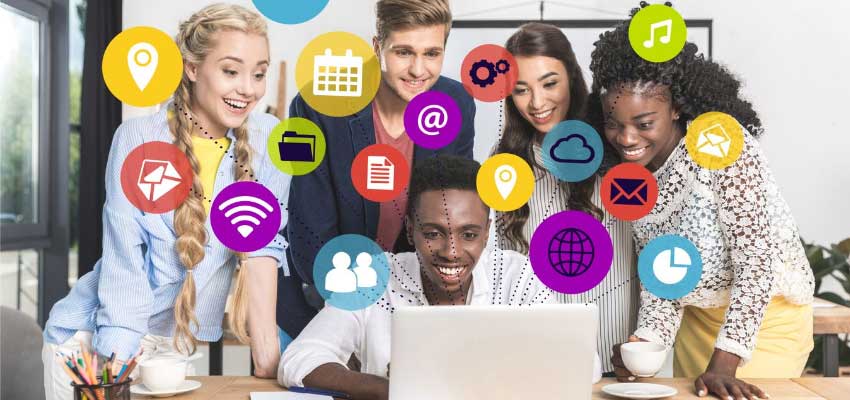 Everything is one big mystery. There are so many unknowns about what you need to do to create a successful Kickstarter campaign, where you can find your supporters, and how they will be found. This is why you need to employ the expertise of the best Kickstarter agency, and when you have a professional agency on your side, you are armed. This firm has helped several passionate entrepreneurs with just an idea and desire, succeed. A DIY self-managed Kickstarter campaign has many things that can go wrong. Ensure your dream is not just "one of those" by getting professional assistance.
Email Existing and New Contacts
Email is one of the best ways to market your campaign, so don't forget to reach out to existing contacts and new leads in your network. Your email list might be small now, but it can grow over time as you make contact with individuals and ask them if they know anyone who may be interested in funding a project.
Lots of people have those kinds of connections: colleagues you haven't talked to in years, co-workers, family members, friends, and neighbors. There are also online communities around any topic of interest; depending on what niche your product falls under, there's probably a group for it somewhere on Facebook or LinkedIn.
Make an Engaging Video
Pitching an idea and drumming up enthusiasm with a compelling video is an important step when launching your Kickstarter campaign. Like it or not, people make their decisions based on looks. 
You want to provide more detail than just a title and cover image to ensure that you are not putting too much focus on what can be inferred from your video, but ensuring potential backers and others form an opinion based on more than just the aesthetics.
If you're not an expert at this, two things can help. The first is to watch those same video pitches by other Kickstarter campaigners and figure out what they did right (and what you should avoid), or scrap the DIY-based approach and get a quality video from a professional. A Kickstarter agency will have the means to get this done.
Create an Easy-to-Read Kickstarter Page
Creating a need to fund campaign page on Kickstarter is your first step in launching a successful crowdfunding campaign. Before you can make your campaign public, you need an easy-to-read and understand Kickstarter page with an eye-catching video that conveys what your project is all about.
It is also important for you to spend adequate time and effort on designing the page. This is because the design of the proposal defines the impression that would be created by your potential funders. Thus, a well-designed page makes it easier for backers to check if they are interested in investing in your project or not.
Make Sure Your Rewards are Easy to Understand
Many campaigns fail to explain their rewards clearly, but it's one of the most important aspects of a crowdfunding marketing strategy. You may have a perfect idea, and you might even have a great product. But you'll be surprised at how many people will pass over your campaign if they don't understand what they're giving their money to.
You need to clearly outline the specifics of the reward. If you don't give clear details on the reward, you will likely lose people during the checkout process because they aren't sure what they're getting when they back your project, You want them to convert and pledge now while they are still interested.
Include Multiple Images
Whether you are advertising your campaign on social media networks, email marketing, or in person, to maximize marketing efforts, the images you use must be engaging. These may include photos of your product or samples of the production process.
The benefit of these images being that they show exactly what the product does and how it can improve someone's life. You can make use of such images as well but try to include different types to appeal to as many people as possible.
By having multiple images, and encouraging users to click on each image, you will ultimately have more people viewing the project description page.
Create a Bitly Link
Backed by the powerful program Bitly, you can create a unique and private link for your project that is easy to share. For one thing, you want to make sure your campaign URL is short. A bitly link is perfect for this. You can create a free limited-time bitly link just by logging into your account. One thing is, with a bitly link, you have access to some statistics where you can see how many people are engaging with your link and clicking it.
Engage on Social Media
Social media is very beneficial in helping you get your campaign off the ground. You'll need to engage on social media to promote your project. This includes Twitter, Facebook, Instagram, etc. Posting high-quality content consistently will help you gain followers, likes, and encouragement.
Post about new updates or news you would like to share. Keep your audience interested in your product by posting information about it often. You want to make your social media a community where people are interested in what is going on with your product, but also want to share their ideas. This way, they will feel like they are part of the creative process.
Utilize Updates and Your Backers
A vital part of a successful Kickstarter campaign is sending regular updates to your backers. Backers love updates, especially if they also communicate back to you. The updates are important because it shows your backers that you're active in the campaign. It reminds them that you still need their help to reach your goal.
Additionally, If you need funding for a new product, giving your backers interesting insights into its development is a great way to bring in more financial support. Update with a video message, a personal thank you, or to show off the positive responses from your supporters.
These are the types of updates that encourage your potential backers to join in on the fun. You'll find that updating your followers regularly will also help promote your campaign further afield and get the attention of new potential backers.
Remain Professional
Being on time with updates is crucial. Running a successful campaign depends on your ability to stay on top of it and deliver to backers when you say you will. The only way you'll be able to do this is by making sure that you keep everything organized, prioritized, and in order.
If not, things could start to fall behind and become chaotic which could lead to frustration and failure. Your campaign is at risk of stalling if your updates are sloppy or uninteresting, so be sure to remain polite, honest, and professional at all times.
Don't Spam
It can be hard to market your Kickstarter campaign and you mustn't spam people or overpromote your project. Don't contact random people on your mailing list. Send the message only to those who are interested. Send personal messages to them with an honest video where you explain what you want to do with your Kickstarter project and the value of what you offer.
You must understand that if you spam, you will get banned from many third-party sites including Facebook, Twitter, Pinterest, and Tumblr. Most of the projects that get funded, do so through their friends and family.
To be successful, you need to build a community around your project, not spam people. You should be finding people who are interested in your product or are engaged with crowdfunding. These are the people who will help you succeed.
Some Facts About Kickstarter Campaigns
Kickstarter runs on an all-or-nothing model, which ensures that once you reach your fundraising target, you can receive your entire investment. If you do not achieve your funding target, you will get zero.
If the project creator fails to produce, they will get negative coverage. They will also be identified as a fraud, but after the money is donated, there is little that can be done.
Kickstarter sponsors are not venture capitalists or tech titans. They are ordinary people like you who either believe in promoting young talent or are brave enough to invest in creativity and technology.
Launching a Kickstarter campaign is an exciting, rewarding, and emotional journey for every creator. But it can also feel overwhelming and stressful when you are trying to prepare everything on your own.
That is why, the moment you feel out of your depth, you may need to outsource the planning and campaign to a professional agency that has the experience, wherewithal, and logistics in place to ensure your dreams becomes a reality.
Follow us: