In the past, most brands were used to their customers buying their products using only a handful of channels or less, which required nothing than a coupling between a CMS and a commerce site. However, thanks to IoT emerging in the past decade, brands and companies are able to reach their audiencs using a wide variety of touch points, which means that the old infrastructure is no longer an option. This is where headless commerce comes in. What is headless commerce anyway?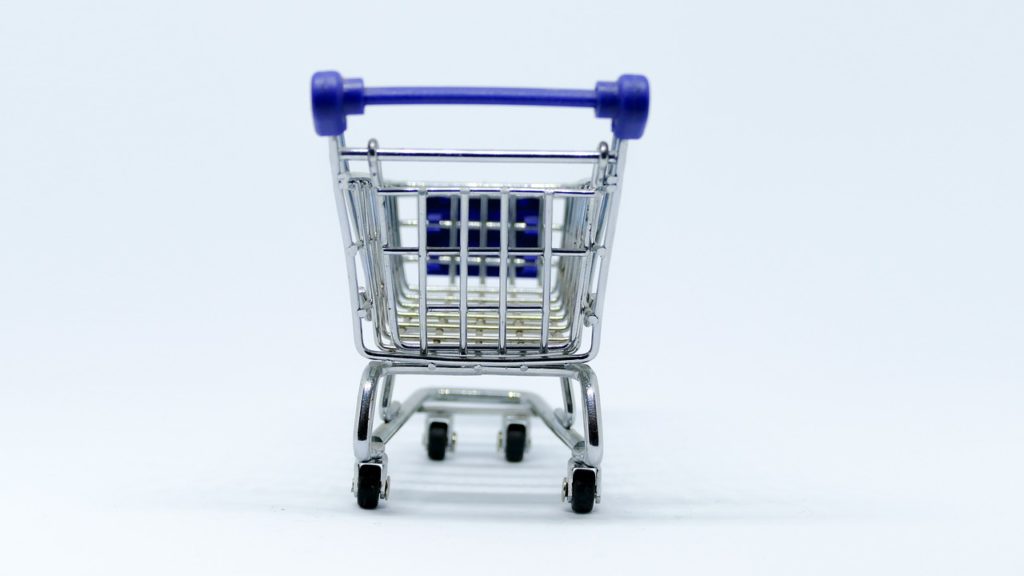 Well, "headless" part of it means that the presentation layer of the website architecture is separated from the application layer of the eCommerce platform. In other words, headless commerce separates the customer experience, which is the front-end, from the back-end infrastructure, which ultimately enables brands and companies to provide their customers with a more personalized user experience, regardless of the channel. 
Seeing as 95% of customers are relying on three or more channels to connect with brand in a single interaction, according to Forrester, let's take a look at five ways in which you can use headless commerce to provide an outstanding customer experience.
1. Higher Level of Personalization
Today's customers are not just looking for companies that are able to provide them with the best product at the most affordable price, but also those which are in tune with their needs and pain points. As result, they are choosing brands which are able to provide them with a more personalized experience across all touch points they are using to interact with the brand.
Let's take Kodak as an example. In their case, they are still using WordPress as the front-end on which they promote their products and publish their content, as well as blog posts. However, when it comes to checkout, they have decided to abandon their old back-end architecture and to outsource PCI compliance, checkout uptime and security to BigCommerce, which also comes with options such as Amazon Pay, PayPal One Touch, and Apple Pay.
2. Better Flexibility and Lower Costs 
Let's consider WordPress as an example here. When it comes to the number of unique monthly visitors, WordPress is ahead of Amazon with 126 million per month (as opposed to Amazon's 96 million per month), and is on par with Facebook in that aspect. However, when you compare the two, you would be able to see that WordPress has been able to achieve that with just over 500 employees. Facebook, on the other hand, has over 35,000 employees. How did WordPress do it then? They did it because they were able to hire agency or freelance developers and designers.

This was possible because WordPress is a system that most are familiar with, ranging from corporate giants to small companies. It powers about 30% of the web. Of course, this was also doable due to the fact that WordPress can be both monolithic and headless. Opting for a headless platform will not only provide your brand with flexibility, but you will also be able to save a ton of money when it comes to developer costs.
3. Define a Design Language and UI Toolkit
Defining a design language which you will use across your entire system is important, not just because you want to maintain a consistent identity of your brand in terms of content, visuals, tone, and accessibility, but also because it will streamline your brand's productivity. Great examples of this approach are Airbnb Design Language and Salesforce Lightning System. In addition to this, you will have to build a UI toolkit whose components you will be able to use time and time again.

Just as Forex Broker representatives say, only then will you be able to keep your commerce system flexible enough, so that it's able to keep up with all the changes and developments in the industry.

4. Adopt Agile Marketing Approaches
Because your back-end and front-end are separated from one another, you can speed up your marketing effort by a significant margin. For instance, if you are entering a new market, headless commerce allows you to set your brand's website in just a few days, which would have previously taken a few weeks or months. One of the advantages of using headless commerce is its ability to adjust to new technologies as they emerge. This, in turn, enables your marketing department to implement new channels and touch points into your existing strategy as soon they become relevant to your business.

Headless commerce is the only approach that will allow you to keep on providing personalized customer experiences, and develop new ones in a short time frame. As more and more channels are included in your strategy, such as chatbots, smart digital assistants, and wearable devices, headless commerce will help you monitor and develop all of them, way into the future.

5. Better Conversion Optimization
Conversion optimization is on the lips of every business owner and marketer out there, and for a good reason, because after all, every business needs to be profitable in order to remain successful. Having a lot of followers and steady traffic is great, but some of those people needs to convert and become customers at some point. But what does that have to do with headless commerce? Well, because headless commerce provides you with a high level of flexibility, you can do a lot more A/B testing with your templates and designs.

Furthermore, you can keep your front-end search and then try and implement different back-end search solutions. Running tests continuously will help you respond to your target audiences needs much faster, and therefore, improve your conversion rates.

Summary
Headless commerce is something you need to start looking at if you are interested in providing a great customer experience across multiple channels. And you are, because today's customers are using multiple channels, and you need to be where they are. Good luck!

Follow us: