Augmented Reality, as the latest high-tech solution, has emerged to be the best tool for marketers, allowing their customers to interact with their products more efficiently.
For all the right reasons, innovation and high-tech instrumentations when amalgamated, new and modern techniques are evolved, helping mankind to flourish their workings more profoundly. Being able to contemplate the complexities that are associated with business and corporate sectors, innovation seekers have managed to invent remarkable software and equipment that have evolved to be the finest, helping marketers transpire in this challenging world we live in.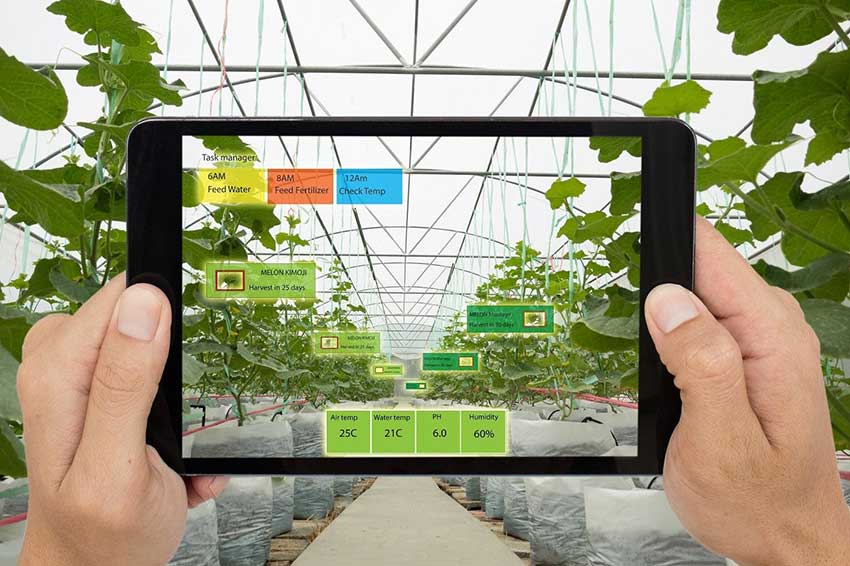 The quintessence of the era of business that was once linked to conventional methods has now been advanced; incorporating Artificial Intelligence and uniquely designed tools and software. Knowing the essence of Virtual Reality and the way it has helped humans to flourish their daily activities, things are now being deliberately driven towards more exciting and remarkable features.  
To provide you with a better insight it features, below mentioned are some of the most alluring aspects of AR and how it can be used to flourish your business in the right direction.
1. Understanding AR Business Cards 
As we know that business flourishes with the help of their clients and customers, there was a critical need for developing a unique way which has the ability to communicate smartly. Augmented Reality, a much more refined form of virtual Reality, significantly helped marketers interact with the outside world. Marker-based AR is a refines technique that uses optimized and 3D pictures and models to enhance the efficiency and productiveness of the collaboration.
AR business cards, a "Visual Marker", allow mobile users to anchor augmented Reality, enabling the tracking to a fixed location just by using the device's camera. AR business cards are used as markers through which the content of the AR can be accessed quickly, allowing a refined interaction.
2. Enhancing AR Experience 
Some enterprises also prefer adding personal information with business-card to enhance the experience. By including all the details in the AR content, businesses tend to strengthen their content marketing strategies, allowing them to have excess to all the critical information. The below items can be incorporated within your business card to optimize your production and efficiency.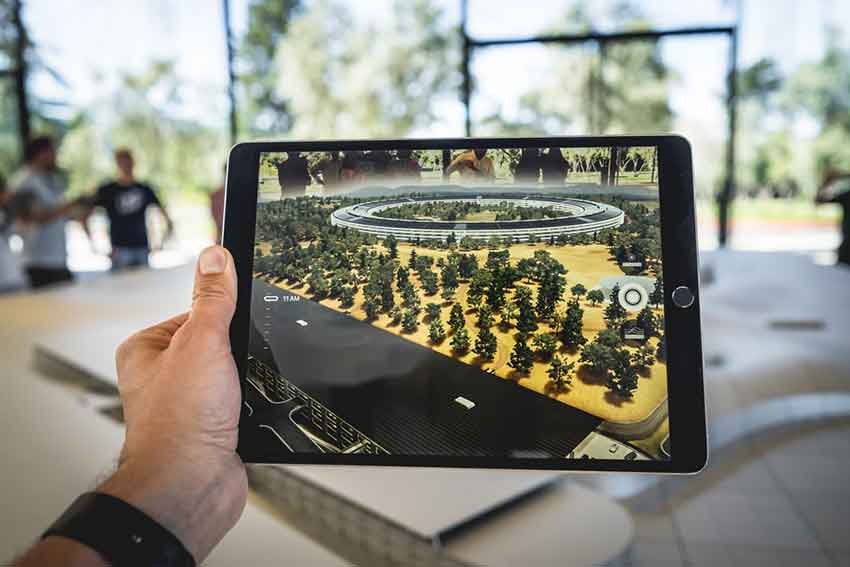 Pictures
What be more convenient other than inserting pictures, they can be the once that have the potential to say thousands of words. You can undoubtedly add images in relevance with your type of business, allowing your potential client in knowing about your business in a much more professional manner.
Social Links
Having the potential of interacting in the best possible manner, it is suggested to ad business links of your accounts to enhance the user-business relation. This may include links to your own business site or to social media networks. By simply adding these connecting links, you allow your customer to get more comfortable in knowing your business.
Videos
Adding to the exquisiteness of the user experience, you can certainly consider adding video content to your AR manager business cards. Providing your customers to gain a cumulative insight into your business will definitely end up in a win-win scenario. They will have a better opportunity to know about your business.
3d Models
What could be more astounding than being able to present your facilities in a manner that fascinates them most? Incorporation of 3D models could again be the most alluring feature about your AR business card.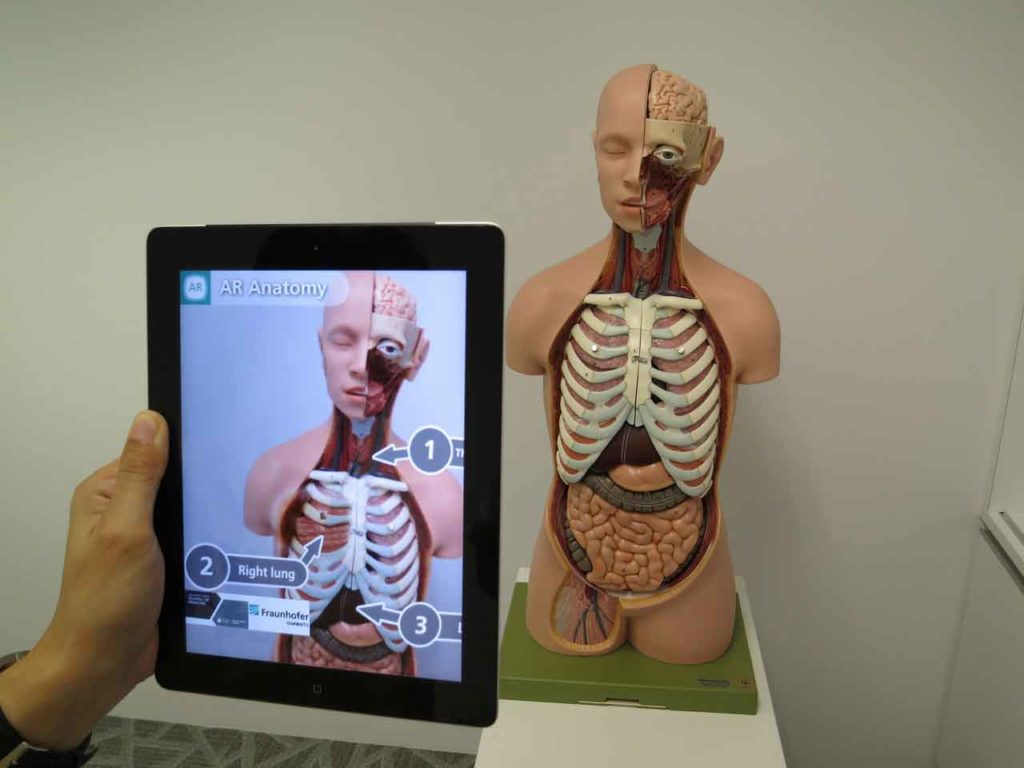 3. Let Customers Try Before Purchase
Be it a well-established business or the one that has been just started, to attain the maximum links with your potential customers, automation is the top-notch priority. Augmented Reality, being the most exceptional High-tech solution that you can consider incorporating with your business, allows your potential buyers know about your product in advance. It enables your clients to testify your products, allowing them to have a better insight into it. Ranging from Fitting Rooms to automobile test drive, 
Augmented Reality has the most common features associated with it that can help your business flourish successfully. It allows customers to try on the new suits, put on virtual make-up, test furniture and home appliances, with the need of paying for it in advance. Hundreds of new items can be incorporated within your search list, enabling the chance to increase customer interaction with your commodities.
4. Augmented Touring & Assistance
With the help of Augmented Reality, businesses are now able to incorporate digital components to their physical location and products. Customers are provided with the opportunity to scan a particular commodity or object. This methodology help clients in attaining tailored experience towards some additional features of the product they are willing to purchase.
Since the supplemented brand-related knowledge is significantly advanced with the presence of AR- Business feature, the use of it has far-stretched benefits when incorporated with businesses and industries. From creating an AR application to its publications, things could turn out to be somewhat costly; however, the end result will help to reach your turnovers rapidly.
5. Bringing Value To Shopping Experience
Understand the out-classed features E-commerce business has provided us, yet there is a lot that could be added to extract the real essence of marketing. AR, being the top marketing solution of this high-tech world, has enabled corporations to enhance the personal approach by introducing more realistic and interactive shopping experience.
Most research-oriented dissertation writers have agreed that AR has allowed marketers and traditional store owners to provide their customers with a bright and unforgettable experience of their commodities. Below are a few alluring aspects that will help you understand more about its features.
Finding Item More Accessibly 
It allows your potential buyer to find their item in a much more profound manner. They don't have to scroll through unrelated things, by the implementation of this immensely impressive technology, you pounder the most fascinating features to your online store.
Simplifying Decision Making
Augmented Reality allows the buyer to have a thorough understanding and knowledge of the item he is perching. There are no doubts or confusion related to the size, colour, functionality, and working of the thing. They can quickly finalize their decisions and can make the right choice, by comparing it other similar products and items.
Advanced Showrooms
AR has significant allowed retailers to use their physical space efficiently, with enhanced productiveness. They have the opportunity to add relevant ads and features to make it more exciting and interactive. Moreover, since all the items are placed virtually in the showroom, retailers have managed to drop their operation cost drastically to insignificant amounts.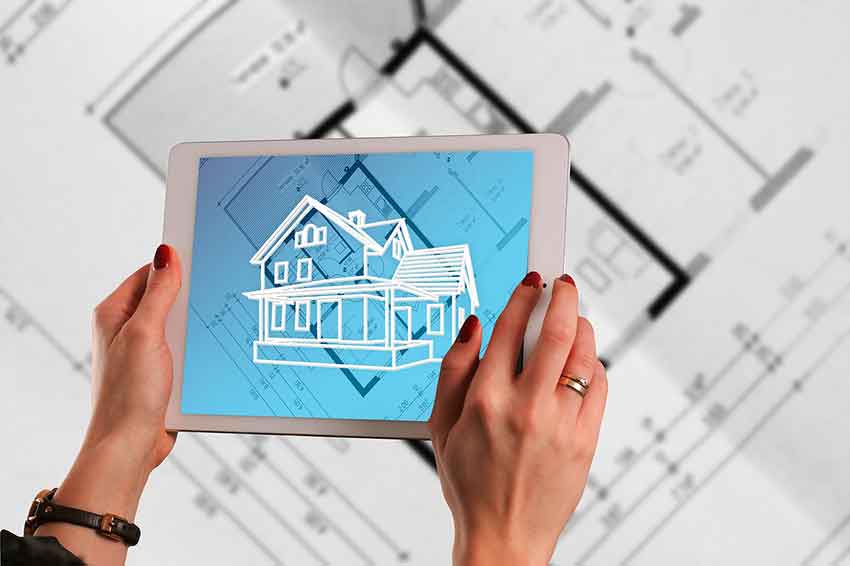 6. Prototype & Advanced Modeling
To get a real insight into the potential of Augmented Reality, it is essential to know how to make it more convenient for the users. Therefore, Augmented Reality is featured with the capacity to outcast real models and prototype of the products, and they can be tested live without the need of manufacturing it. This feature has significantly reduced the operation and testing prices for the enterprises, allowing them to invest more towards realism and advance techniques.
Conclusion 
Among all the remarkable features that we could mention here, augmented Reality holds the importance that cannot be neglected at any cost. Needless to say, business drives hand to hand with its customers and clients, as they are the one that helps organizations to climb the ladder of success. Therefore, it is necessary for businesses to interact with their target audience in the most profound manner, allowing them to be on the right track of success.
About the author:
John William is working as a Software Engineer at Dissertation Assistance. John, being an active member of the renowned firm, likes to help this generation with her knowledge and experience. He enjoys the company of intellectual around his, allowing herself to gain useful understanding. John loves to cook in his free time.   
Follow us: