The coronavirus is definitely affecting all elements of life right now. Even though the worse thing right now is that it's affecting the health of so many people and that the death toll keeps rising, we can't ignore the economic consequences of the pandemic, either. Most things are closed and countries worldwide are on lockdown, bringing the global economy to a halt. It's going to take a while for the world to recover, and here's how the coronavirus is currently affecting marketing, eCommerce, and Advertising.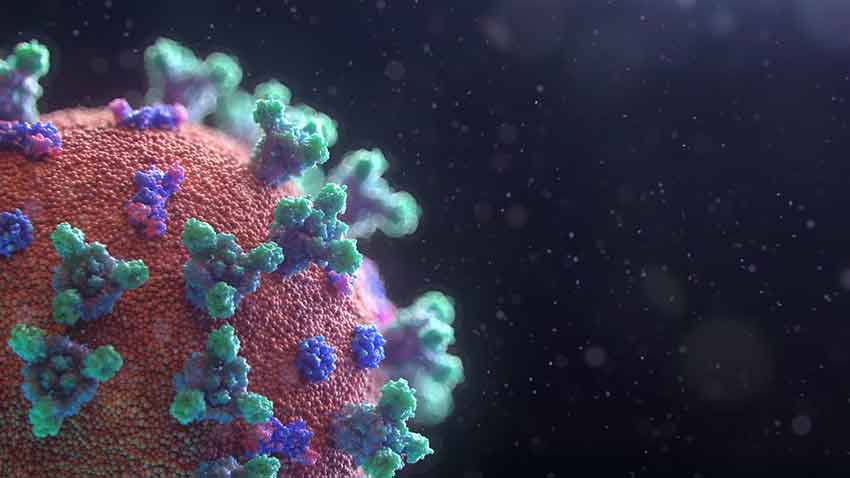 1. Big projects are on hold
Regardless of what of the three industries we're talking about, big projects are currently on hold. This is due to the uncertainty of the future but also of their budgets. Marketers simply need to pause major investments if they hope to have a bright future for their business. This is opposite to what usually happens at this time of year, as the investments would usually kick-off at this time.
Of course, this doesn't mean marketers should stop all of their business. If you don't make your voice heard through advertising now, your audience is going to completely forget about you. Remember that your competition is surely using this situation as the perfect advertising opportunity.
2. eCommerce is flourishing during the Coronavirus
When the Coronavirus hit the world, the first thing that experienced its harsh effects were physical stores. All non-essential business was shut down, leaving business owners with a lot of bills to pay and no way to pay them. This leads most of them to switch to eCommerce.
The auto industry, for example, greatly depends on personal contact in order for people to actually buy the cars. In an attempt to make the pandemic less painful for the industry, dealerships are only working with one on one appointments. They're also leveraging their large showrooms so social distancing can easily happen. Online sites are booming with new services and test-drive are allowed even at home.
On the other hand, businesses which can easily switch to delivery have been seeing a surge in business. This includes big-box stores, electronic stores, and grocers. Here is a video from GFS explaining the impact Coronavirus has had on eCommerce delivery. Amazon, Walmart, and Target have all increase their employees' pays and are looking for new hires to help fulfill the flood of new orders. This just goes to show that it's the perfect time to build an eCommerce website yourself and bring your business online.
3. People are demanding higher download speeds
The demand for faster downloading speed has increased by 75% in a span of just a few weeks. On top of that, the anticipated rollout of the 5G network is getting expedited. When it comes to VPN, the usage has gone u by 34%. The usage of video bandwidth has also gone up and that's by 12%. Web traffic is also up by 22% and voice usage by 25%. As far as 5G is concerned, it can better support the development of new apps and their running. Of course, this is all in the context of apps which monitor and take temperatures, making them extremely useful in these times.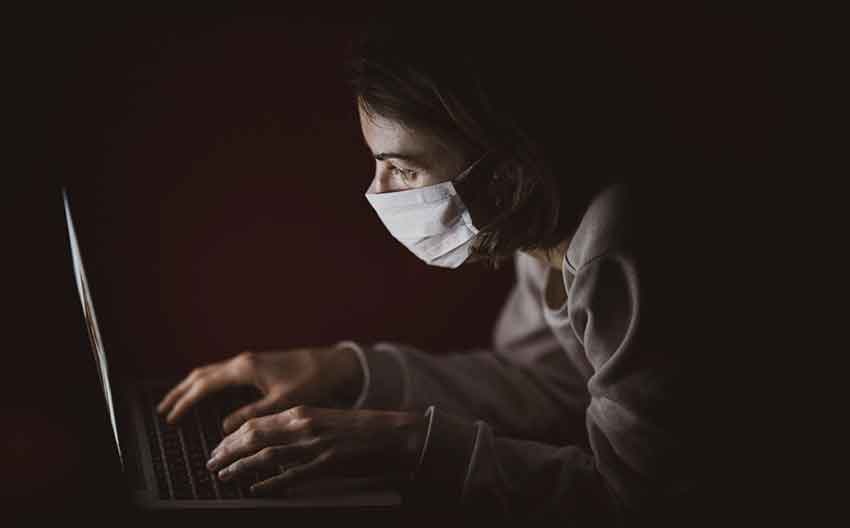 TV and streaming are also experiencing a surge in production. 21% of consumers said that the number one reason they signed up for a streaming service is the Coronavirus. As more viewers are staying at home, television is also experiencing a surge in viewership. In fact, views have gone up by 60%. YouTube and Netflix are the two streaming services who have seen the most increase by the current situation.
4. Governments are assisting small businesses, Google joins the cause
It's evident that small businesses everywhere will need financial support from giants like Google and from the government. The US has reserved around $370 billion for small business loans as part of the $2 trillion stimulus package they released for the country. These loans are backed up by the Small Business Association and can be used for paying basic expenses.
This helps businesses everywhere stay open and pick up where they left off after the pandemic is over, thus lessening the impact on the economy. It's also very convenient for business owners everywhere because they won't have to repay portions that are spent on a mortgage, rent, utilities, and paying their employees.
As far as Google is concerned, they're giving away $350 million in ad credits. Small and medium-sized businesses that were active from January 2019 can take advantage of these credits by the end of 2020. Google has done this in the hopes of providing stability for small and medium-sized businesses in these troubling times. If your business is eligible for this aid, you'll see a credit notification in your Google Ads account in the upcoming weeks or months.
5. Audience engagement remains steady
Even though most things have stopped, audiences still engage with brands on social media platforms. This has a lot to do with the fact that people are stuck at home with the internet as one of the few sources of entertainment. Regardless of what industry you're in, this is the perfect time to focus on digital marketing and web design.
Australians have already figured out that the best web design in Sydney is key to keeping the audience attentive. People respond better to visuals, making content displayed in the form of creative web design preferable by the majority of your target audience. Make sure to use the same tactics for your website, as you have the unique opportunity to transport your business online with instant success. After all, people aren't going to risk getting sick by coming to your stores, they'd much rather order what they need on your new website.
6. Brands are showing their humane side
The situation may have brought out the worst in a lot of people but it's also brought out the best in a lot of brands. Most big brands are donating money and resources to the healthcare industry and other important industries right now. For example, Crocs is donating 10 thousand pair of shoes a day to those who work in healthcare. These are especially helpful for health workers because they're comfortable and can be disinfected very easily due to the rubber material.
They aren't the only ones contributing to the cause, either. A backpack brand called JanSport is donating 10 thousand packs of food to the World Central Kitchen. They're doing this to help students who lost their free meals because schools are closed.
There's also the case of one company in Atlanta which founded the toilet paper exchange. This is the company's attempt to get creative with their stock of supplies. They're finding ways to reach people who need toilet paper most and giving it to them. The company has gone a step further by offering other organization to help distribute their excesses.
Conclusion
As you can see, the situation is serious and is definitely changing the way daily life works. Even though things seem pretty dark right now, we have to believe that things will eventually get better. Knowing these stats and staying informed with the current developments is a sure way of getting the best out of the current situation. We're confident this article will help you understand what's going on in the world better and that you'll be able to plan for a more positive future.

Follow Us: