The first email was sent over forty years ago by Ray Tomlinson – which actually isn't all that long when you think about how integrated email marketing services have become an intrinsic part of our daily lives and how much we rely on email for communication and getting stuff done.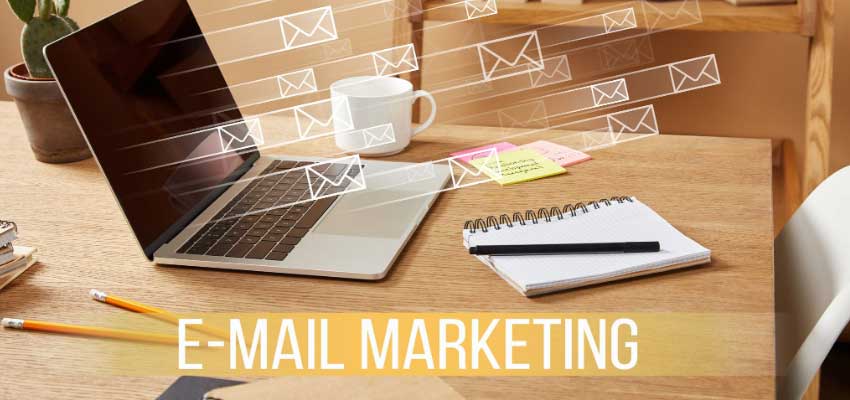 In terms of marketing emails, the first commercial email that was sent for marketing purposes was sent out in 1978 by the Marketing Manager at Digital Equipment Corp, Gary Thuerk. He is somebody who you could probably view as the founding father of email marketing. He devised the very first email marketing campaign to promote the machines that his company made to four hundred users – and it led to a breakthrough that gained the company a massive $13 million in sales. 
Email Goes Public
It wasn't until 1991 that the internet became widely available to the public, and email was born as a new system of communication. 'Hotmail', a free service, gave everybody with access to a computer and the internet a new marketing channel to explore.
However, during this period of time, email was still quite the novelty and over the next decade, the majority of marketing was done in traditional ways, such as over the phone, through printed materials, via direct mail, and face to face. 
The Growth of Email
Email communication, in general, was still in its early stages, with the majority of people preferring to communicate in person or via phone call – or even with a letter – but this all started to change towards the end of the decade. By the late 1990s, businesses were beginning to rely more and more heavily on email communication, alongside other forms of traditional communication.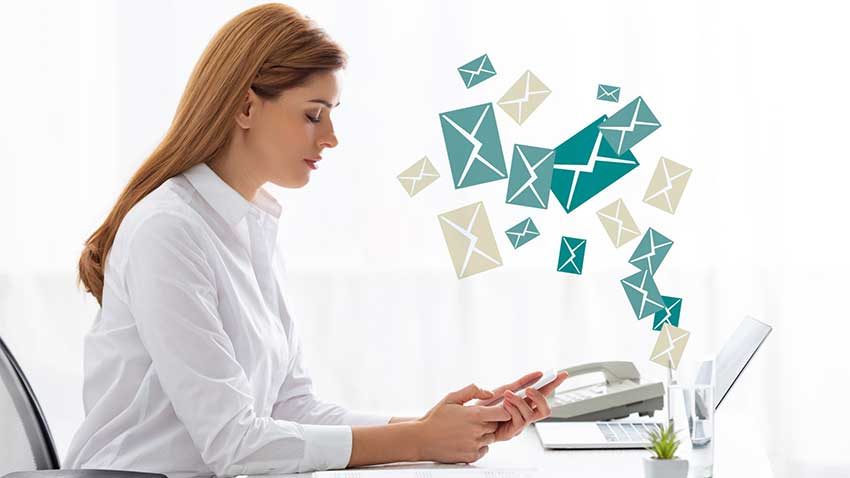 On the other hand, marketers had started to see the potential of email, but in-boxes filled with junk mail resulted in the Data Protection Act in 1998, which required all email marketers to give recipients the option to opt-out. There is now an array of popular email services to choose from, alongside much stricter data protection laws and legislation around the world. 
The Rise of AOL
By 1998, AOL was the leading name for all things internet and email. Most millennials today can't think back to their childhood without remembering the sound of AOL connecting with a dial-up. Families, students, and businesses all used AOL and this brand made it possible for email to become a huge part of everyday life for just about anybody who had a computer and an internet connection.
However, AOL also started something else that has become mainstream today. In 2004, AOL started sending user information back to the email service providers, and other big names in the email industry like Yahoo and Hotmail quickly did the same, marking the beginning of data gathering. 
Email Marketing Services In The Late 90s
By the late 90s, Hotmail's free web email service was gaining popularity with both individuals and marketers, and the large bank of data collected by the growth of email marketing was followed by a boom in unwanted commercial mail. By 1999, eCommerce was beginning to gain traction and it allowed email vendors to begin to compile data using relational databases, leading to a growth of huge banks of contact information.
In 1996, one of the most famous email marketing campaigns in history occurred when web-hosting company Xoom sent a message to six million users to advertise their 'email robot', an anti-spam filtering tool. Ironically, this event was also considered to be the 'world's largest spam'. 
Email Marketing Services In The 2000s
In 2001, the first 'behavioral' email was sent, which used targeting to market products that the sole individual may be able to relate to. By the mid- to late-2000s, technology and the internet shifted once again, with people starting to exchange communication in new and unprecedented ways.
Social networking platforms started to gain traction in the middle of the decade and towards the end, smartphones were becoming more commonplace. By now, email marketing was in full swing and ISPs had begun to introduce methods designed to protect customers from 'junk' or 'unwanted' email.
Email providers began to offer the option for customers to determine whether or not an email was spam and Google's Priority Inbox and Hotmail Sweep were both rolled out in 2010 to help recipients de-clutter their email inboxes. 
As a result, email markers had to become more strategic in their approach if they wanted to ensure that their message was noticed.
Email Marketing Services From 2010 – Present
By now, marketing emails are no longer sent one by one and there are various options to personalize emails to each recipient, and now there are an array of popular email services available such as Mailchimp, Constant Contact, SendInBlue, GetResponse, and many more.
Mass emails are a thing of the past and marketers today need to segment recipients into groups in order to ensure that email is as relevant as possible, which is where email marketing services come in.
Data protection acts are tighter than ever around the world, with legislation like GDPR in Europe preventing marketers from sending emails to recipients who have not opted-in. 
Email Marketing Services Today
The last ten years have certainly seen one of the most extraordinary leaps in email marketing. Thanks to the rise in social media marketing, email has had to seriously adapt and change in some key ways in order to mirror and keep up with the digital shifts that were constantly occurring.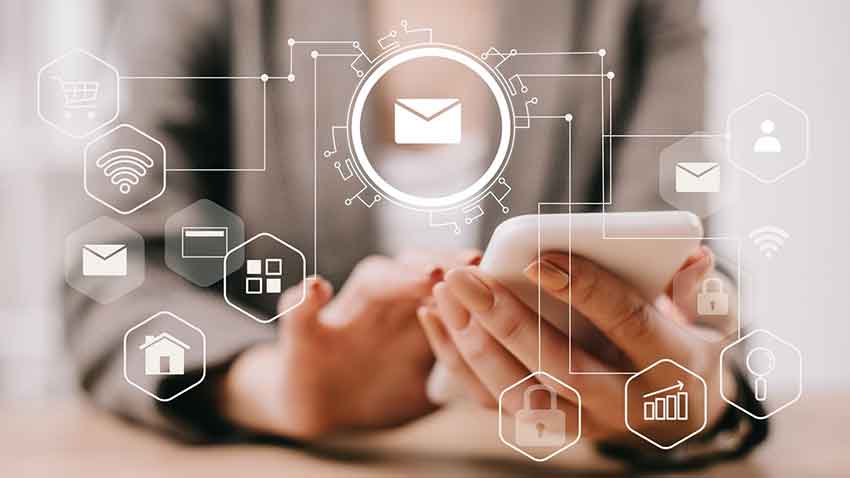 Email marketing services today need to be data-driven, well-designed, and responsive as the majority of emails are opened on mobile devices, it needs to integrate social strategies, and be a fluid extension that can adapt to how people are engaging. 
While email might be one of, if not the oldest method of online marketing around, it is still going strong in 2020. Over the years, email marketing has changed from manually sent, mass 'spam' emails to a marketing channel that is adaptive and personable, out-performing even social media marketing in terms of conversion. Email marketing is the only marketing channel that is adaptable to all forms of digital marketing.
Follow us: