People around the globe are doing their part to prevent the spread of COVID-19. The impact of the pandemic ripples through nearly every town worldwide. People miss spending time with family and friends, social outings, vacations and even going to work. However, those in graphic design have shifted their focus on the information people need to fight the virus.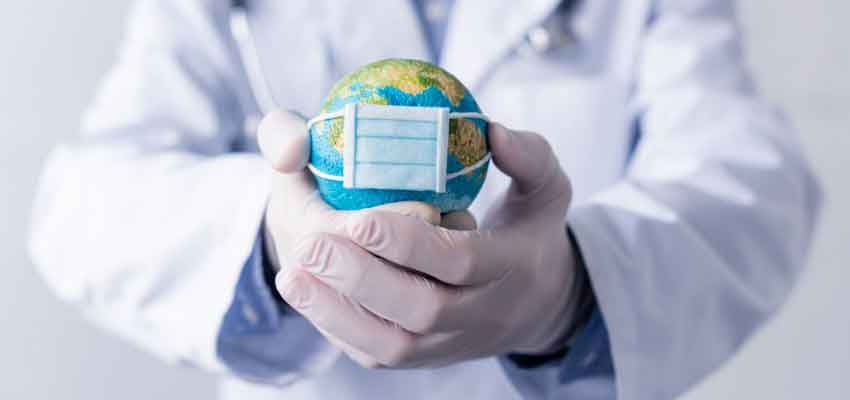 Although the numbers change daily, Worldometer reports there are 36.1 million COVID cases and just over one million deaths. There are about 27.2 million recovered patients. Even though there are several vaccines in final trials and some promising treatments, the threat remains something we'll deal with likely into 2021.
Graphic designers ramped up their creative skills to come up with signs and notices capable of grabbing user attention. You can't teach people how to slow the spread if you don't engage them.
How to Limit the Spread of COVID-19
Before looking at how to utilize graphic design to fight the pandemic, you must understand how to slow the spread of the virus. The Centers for Disease Control and Prevention (CDC) issued its own guidelines for businesses. These include:
Wear face coverings, which can help reduce the spread of respiratory droplets from those who aren't aware they have the virus.
Use floor markers to reinforce social distancing. The CDC recommends staying six feet apart.
Limit the number of people in an enclosed space, such as elevators.
Post signs reminding people to not touch surfaces and to sanitize regularly.
Encourage frequent hand washing of at least 20 seconds with soap and water.
Hang signs encouraging patrons and employees to follow the rules. Make sure everyone is aware of the reasons for your new policies. Artists play a huge role in any crisis, from past world wars to different illnesses we've all faced. Here are some ways graphic design is already helping with COVID-19 prevention.
1. Use Directional Signage
CDC guidelines encourage having traffic flow in one direction. A single-direction flow prevents people from walking past one another and possibly ignoring the six-foot distancing rule. Wayfinder signs point the way with arrows showing which direction people should go. Although the signs aren't as practical for a store with aisles, because people hate backtracking, they work particularly well for locations such as zoos or event venues.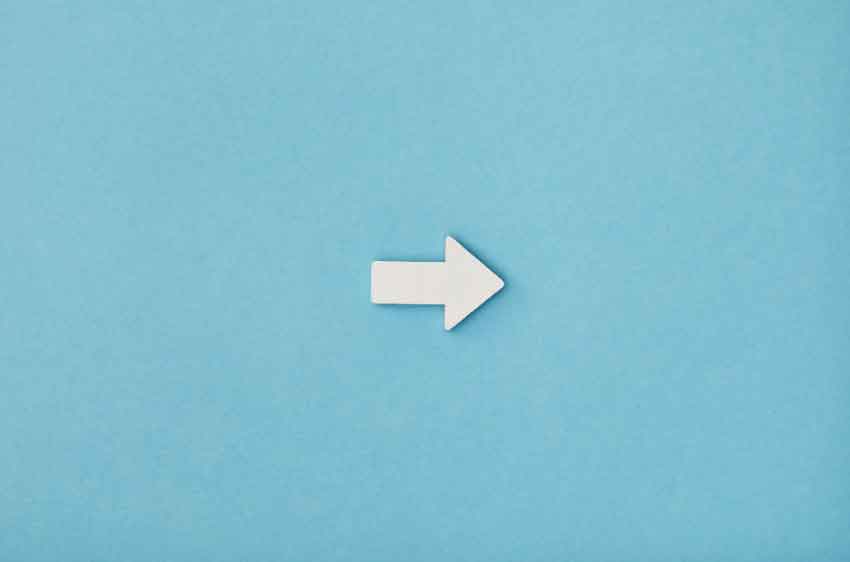 The signage needs to grab attention. If your design blends into the surroundings, people won't pay attention to it. Work on adding pops of color and clear visual cues.
2. Inspire People
Graphic artists have banded together to create beautiful public service messages. Some drew inspiration from World War II artwork and created posters inviting people to wear masks and social distance. Posters are an excellent way to get the message out about the safety precautions different businesses implement. Those drawings don't have to be drab and boring. This is an opportunity for graphic artists to let their abilities shine.
The New York Times reported on some artwork showing essential workers love and encouraging residents to mask up. They also showcase digital billboards in Times Square and citywide art campaigns. Look for ways to make a difference in your own community and the buildings you frequent by adding images that teach and inspire at the same time.
3. Engage Website Visitors
Graphic artists also use online creations to get the message out about new policies and procedures as e-commerce needs increase. People want reassurance that companies are putting the safety of customers and employees first. Use an infographic to highlight the processes employees go through before arriving for the workday, such as completing a checklist, having their temperature taken or wearing personal protective equipment (PPE).
Create a separate page explaining how the brand protects customers by allowing all but the most essential staff to work from home, precautions taken to protect packages and more.
4. Inform the World
The United Nations (UN) sent a global callout to graphic designers and artists, asking them to come up with work transcending language and cultural barriers. Beautiful paintings of someone wearing a mask or people spaced apart all show people what they should do without being as blatant as ordering them around.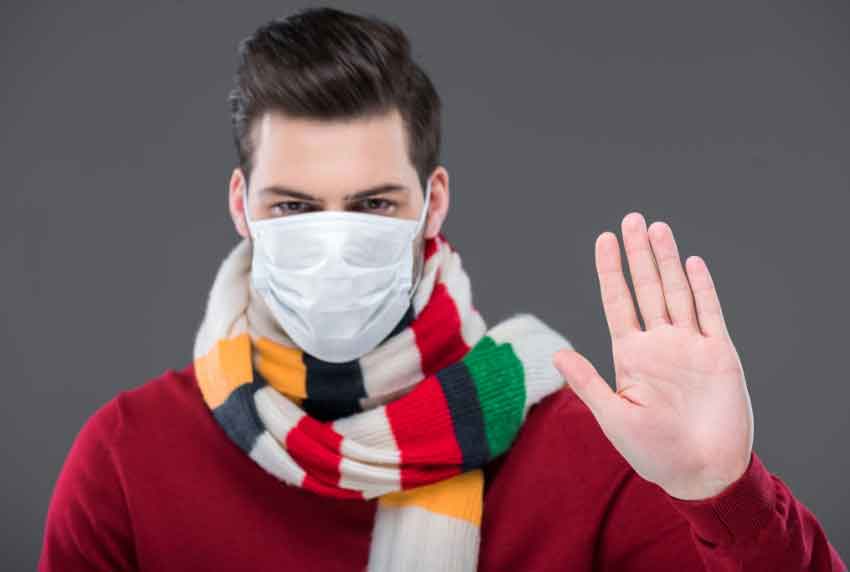 By using both explicit messaging through directional signage and implicit messaging through art, the world has done well at efforts to stop the rate of infection. As scientists learn how best to treat the pandemic and researchers work on a vaccine, lives have been saved by the efforts of creatives through this effort.
5. Provide Relief
For most, 2020 has been a stressful year. People haven't seen friends or family in months. Many feel locked inside their homes without much respite from the solitude. We could all use a laugh about now, so some artists use their skills to create funny memes, or ads that make us smile, and tap into the emotions of the country.
Look for ways you can brighten someone's day through your designs. Don't be afraid to look at the lighter side of things while still being respectful of those who've lost loved ones to the illness. Understand the rules of color psychology and choose hues that might make someone feel less somber, such as a sunny yellow or vibrant red.
Inform the Public
As a graphic designer, you have an opportunity to explain social distancing and the importance of wearing masks and offer clear directions. At the same time, you set the tone for how people receive the information. A few illustrations can soften the harshness and suddenness of the changes felt by ordinary people. Use your platform to help give vital information while sharing it in an engaging and pleasant way.
Lexie is an IoT enthusiast, an aspiring Olympic curler and a web designer. She enjoys hiking with her goldendoodle and checking out local flea markets. Visit her design blog, Design Roast, and connect with her on Twitter @lexieludesigner.
Follow us: