How to Boost LinkedIn Followers?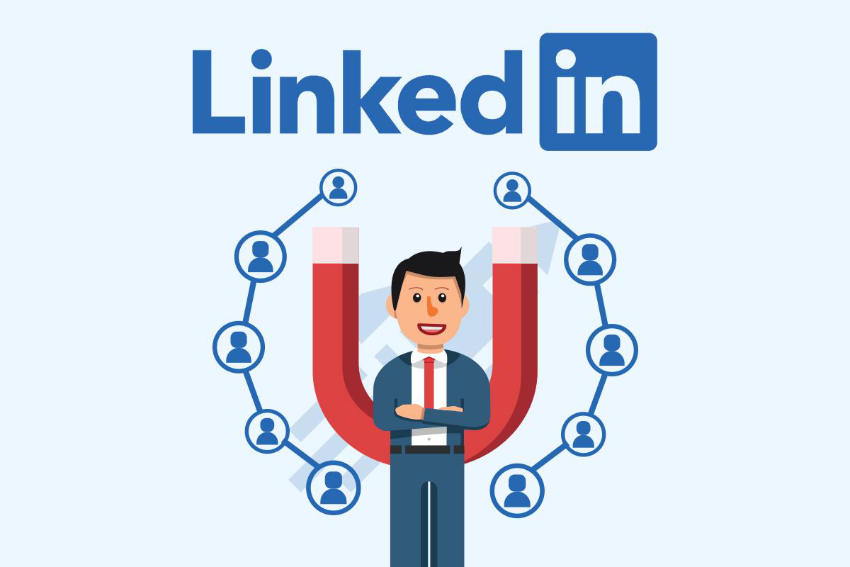 LinkedIn has grown to be one of the most important online spaces for professionals and businesses to establish a presence. In order to maximize success, it's vital that you learn how to boost LinkedIn followers so that you can expand your network.
Having a lot of followers on LinkedIn comes with many benefits. It's how you connect with other professionals in your industry, allowing you to sell products, enhance your career, or increase brand awareness. Whatever your goal is, you'll need many followers to reach it.
Luckily, you've come to the right place to learn how to find success on LinkedIn. Our guide to best practices will ensure you walk away knowing what you need to do to gain a large following.
Certified Ways to Boost Your LinkedIn Followers
Gaining many followers on LinkedIn may seem like a difficult task, but it's a lot easier if you use the right methods. Follow these guidelines for quick success:
1) Customize Your LinkedIn Profile
The first thing LinkedIn members will see about your brand is the information you have on your profile, so it needs to make good first impressions on anyone who clicks. Your description should be optimized for keywords and give people an idea of your business.
Additionally, you want to have attractive profile photos that entice people to click on and trust you. Include a great cover image that looks visually appealing and encourages people to find out more, and you'll start to see new followers trickle in.
2) Create Engaging Content
One of the best ways for a brand to reach its LinkedIn audience is by posting valuable content that's relevant to its niche. Users love to click on quality posts that they feel will add value to their lives.
No matter what type of post you plan to publish, it should be high quality and have a great visual attached. Furthermore, you should add keywords related to your topic so that people can more frequently find your posts and follow you.
3) Post Frequently at Right Time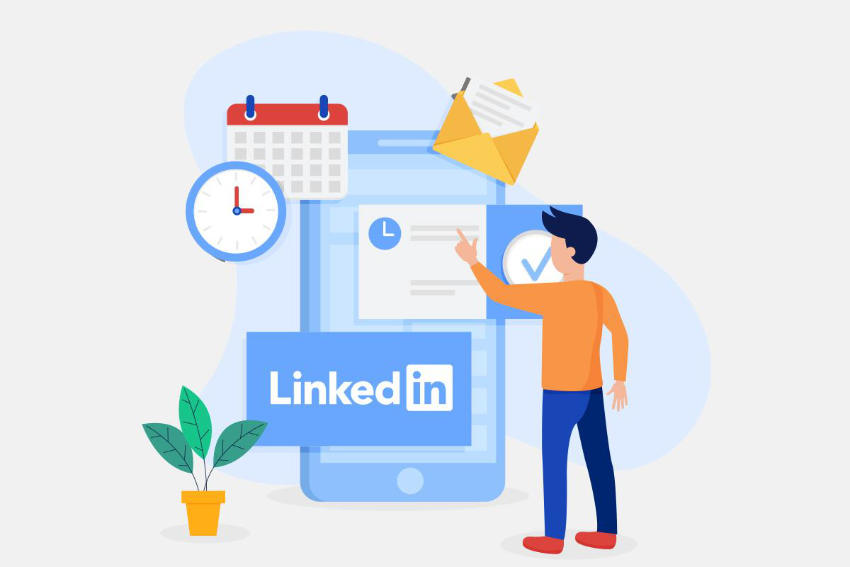 To maximize the visibility and engagement of your content on LinkedIn, it is crucial to frequently post at times when your target audience is most active on the platform. This can be different for different groups of people, such as job seekers or content creators, but there will typically be certain times when they are more likely to be online.
By identifying your audience's active hours and posting during these times, you can increase the chances that your content will be seen and engaged. This is especially important if you want to reach as many people as possible, as posting at the right time can help you reach a larger audience than if you posted at random times.
4) Utilize LinkedIn Hashtags
It is helpful to include relevant hashtags in your posts to increase the visibility of your content and make it easier for users to discover and follow you on LinkedIn. These hashtags should be specific to your niche and should be used strategically to enhance your visibility. It is generally recommended to use 3 to 5 hashtags per post.
By using hashtags that are specific to your niche, you can attract the attention of users who are interested in that topic and are more likely to follow you for more content. Additionally, hashtags can help your content appear in search results and be discovered by users who are actively looking for content on those topics. Overall, using hashtags effectively can be a powerful tool for increasing your visibility and attracting new followers on LinkedIn.
5) Join and Participate in LinkedIn Groups
LinkedIn Groups allow people to talk about similar interests they share, and there's sure to be one relevant to your niche. Contribute to one of these groups, and you'll get the opportunity to show off your skills and connect with potential followers.
By discussing with other users in these groups, you'll increase your exposure and make more people aware of your profile. If you impress them, they're likely to follow your page.
6) Engage with Your Followers
To build loyalty and trust among your followers on LinkedIn, showing them that you value and respect their opinions is important. One way to do this is by actively engaging with their comments and asking them questions in return. This helps to create a sense of connection and shows that you are interested in their thoughts and ideas.
By maintaining great communication with your followers and showing them that you value their input, you can strengthen their loyalty and trust in you as a content creator. This can also encourage them to spread the word about your content to their own followers, potentially leading to an increase in your overall number of followers.
7) Collaborate with Influencer
At the end of the day, LinkedIn is about making valuable connections that help boost your brand. Identify an influencer that operates in your niche and has a large following and see if they'd be willing to partner with you.
A successful partnership will benefit both you and the influencer you're working with because you'll get to tap into each other's audience and expand your reach. This should lead to you both walking away with a nice increase in your follower count.
8) Share Your Profile on Other Social Networks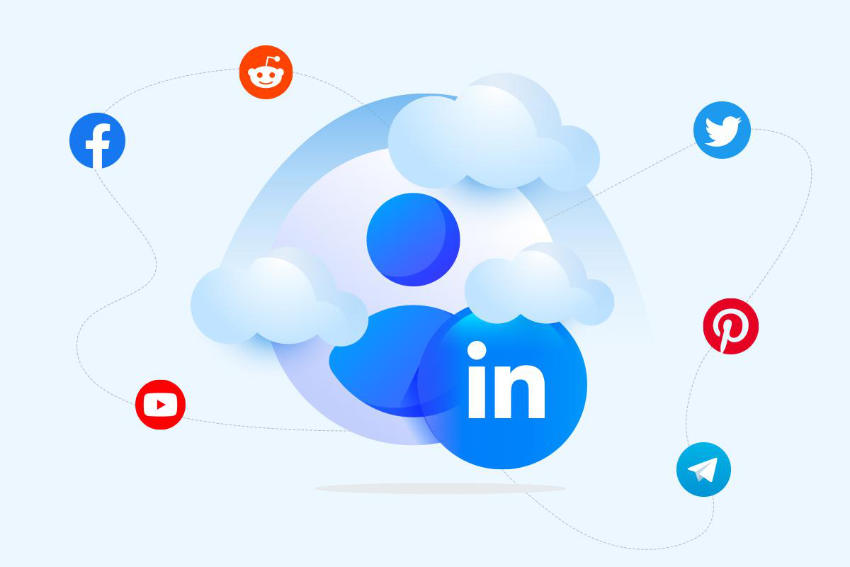 Your audience is sure to be active on other social media platforms, so it's wise to share a link to your profile on other platforms like Facebook, Instagram, and Twitter. Keep your profile link visible on your website and blogs as well so that everyone knows about your page.
Pushing your LinkedIn company business page or personal page across the internet will allow new people to find the account that may have never heard of you otherwise, leading to extra followers in the long run.
9) Purchase LinkedIn Followers
The absolute best way to get started boosting your LinkedIn followers is to simply buy them. It's much faster than slowly building up followers on your own and is easy and cheap to do as well. This gives you increased exposure that will lead to even more followers later.
While it can be confusing figuring out where to purchase these followers, there's no need for concern. You need to look no further than Media Mister for your LinkedIn needs, where you can buy followers from real accounts at low prices.
They have an excellent retention rate because they offer customers a 100% money-back guarantee if they aren't completely satisfied. This commitment to customer satisfaction demonstrates their confidence in the quality of their service. By choosing to purchase genuine LinkedIn followers from Media Mister, you can potentially achieve success on the professional networking platform quickly.
Final Thoughts
Many people spend loads of time trying and failing to boost followers on LinkedIn because they don't use the right strategies. By following our guide above, you're sure to achieve your goals quickly and easily. Sit back and watch as your new followers roll in!
Follow us: