Social media marketing is really one of the best—if not the best—ways of building brand loyalty for your business. It's a place for engaging with real people and showcasing the human side of your company. And it's where people go to find a community in today's modern world. After all, 59.4% of the world's population uses social media, illustrating just how enmeshed it's become in a global society.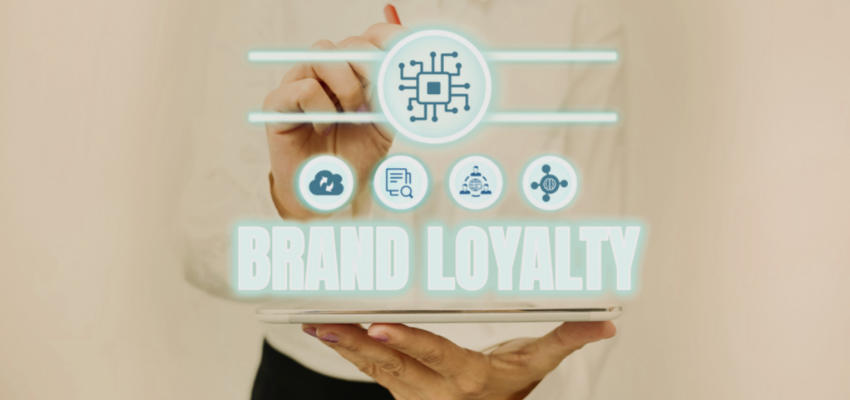 However, if you want to tap into this enormous audience, create connections, and establish your brand, you need to use your social media profiles to their best effect. This means that you can't just hand off posting to an intern or tack it onto a job description for someone junior in the company. You need to have a strategist and social media manager who can build your online communities and your brand.
Why is Brand Loyalty So Important?
Let's take a step back and look at why brand loyalty is something you want to be focusing on for your business. The world is highly competitive and attention spans have become increasingly fickle. Those with spending power are looking for brands that align with their identity and value system. At the first sign of conflict, those people will look elsewhere to buy what they need—and they'll find it easily.
The notion of staying loyal to a brand for years on end has gone out the window. However, if you can get people to stay loyal to your brand, you'll find that this does wonders for your reputation and the leads or sales you get thanks to word of mouth. This is where social media plays a massive role. These days, word of mouth happens online on platforms like Facebook, Instagram, TikTok and YouTube.
5 Steps for Your Social Media Strategy
Now that you're ready to build brand loyalty and know how important it is, let's look at how you go about getting there on social media:
1. Create a Brand Voice That Makes Sense
Social media is where you have to show the human side of your business. This means that you need a brand voice that is personable and resonates with your target audience. As soon as content looks like it's been written by a bot or an automated reshare, you'll lose authenticity and lose followers.
You need to create a persona with likes and dislikes for your social media profiles. This doesn't mean you need to look like there is one person with a name doing the posting, just that you have a specific voice and attitude, and use the same kind of language each time that you post.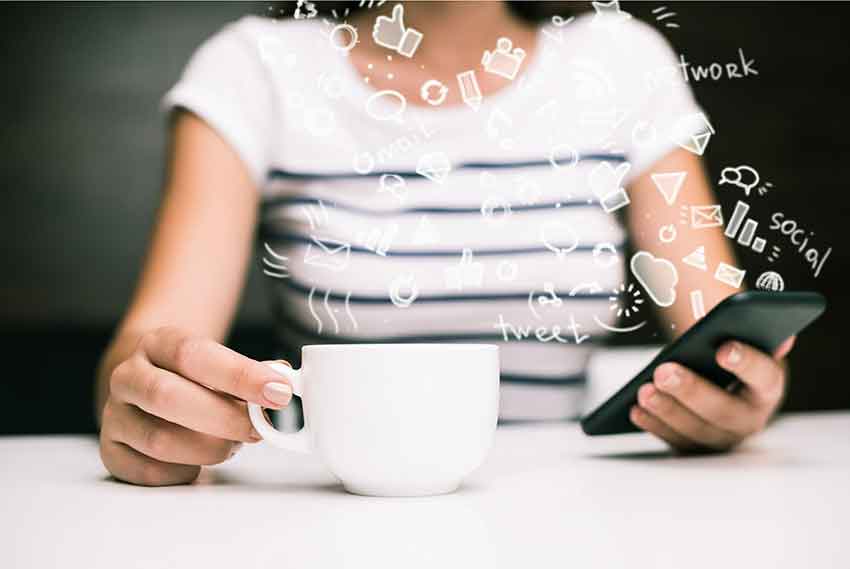 2. Post Content People Care About
Posting content to social media is a huge part of marketing for a brand. However, the content needs to have value or resonate with your followers. If it's all about your products or what you have for sale, no one will care and no one will feel inspired to feel loyal to your brand.
The key is to make the content you post about your followers. Give them useful advice or information that will help them in life. Obviously, this should be related to what you sell so that your followers will think of your brand first when faced with the problem you solve. However, it should always be about solving that problem and not about selling.
It's also important to remember that your content needs to be well-crafted and designed. It should be visually compelling so that people stop scrolling through their newsfeeds and pay attention to what you've posted. Even better, they engage with it by commenting, liking, or sharing.
3. Make Your Strategy About More Than Posting
We may have just had an entire point about posting content, but that is not all that social media marketing is about. Your strategy needs to leverage all aspects of what social media can give. This includes good PR for your brand, link building for your website's SEO, connecting with other brands that you can cross-promote, and most importantly, connecting with your target audience.
Your strategy should always include community management. This is where you interact with your followers—reply to their comments, seek out discussions where you can give valuable input, and become a valuable member of your online community.
4. Look for User Generated Content
User Generated Content (UGC) is a massive part of social media marketing. If people are talking about your brand online, you need to know about it and you need to be resharing and engaging with it. Sure, your professional product photography looks great when you share it. However, when you reshare a photo from a customer who has that same product and loved it so much that they posted it to social media, you're getting social proof as well as a shot of your product in the real world.
Resharing content from your followers or other users on social media is also brilliant for building loyalty with your customers. You're showing them that you value their posts and what they have to say about your brand. This will encourage these customers and others to post more about your brand and to continue buying from you.
5. Align With Causes and Showcase Your Values
Cause-based social media is a great way to show your followers what your brand stands for and what core values you have.
When you include getting involved with a charity drive or jump on a hashtag, that's got meaning to it, you can help to show customers that you care about the same concerns as they do. Just be sure to do it in a way that is genuine and not just because it's trendy, as this can backfire. Be real and authentic in your support.
Use Social Media to Build a Community Around Your Brand
When you build a true community on social media for your brand, you will see some incredible attention and loyalty coming your way from your followers. If it's done in a genuine way, you'll find that your business has customers for life.
Follow us: