When you create your first website, there are so many things you have to control. You have to make the design look amazing, work on user personas, and plan out the marketing campaign. With all that hustle, it's easy to forget about choosing a good web hosting.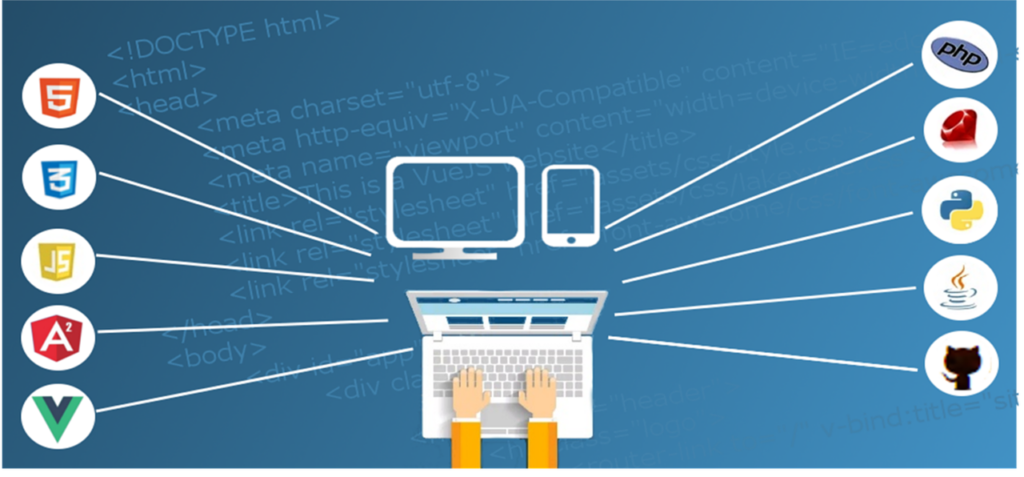 Stop for a moment and give the web hosting question a scrupulous look. Even the best marketing strategies won't work if the web hosting you chose is beyond the standards of quality. Here's what a good web hosting looks like.
Web Hosting Should Fit Your Budget
While this point is a no-brainer, this is the first thing you look at when choosing a web hosting plan. Make sure it's no over or under your budget. It's easy to understand why you wouldn't pay extra for the service, but paying too little or not paying at all can be detrimental.

Most free web hostings are not suitable for an ecommerce website. They are great if you have a personal blog and there's zero sensitive information passing through. For a decent ecommerce plan, you have to pay up.
Web Hosting Should Have a 99.99% Uptime
The worst thing that can happen to your website is downtime during the peak hour. People who wanted to shop around will start questioning why your website is down. Are you out of business? Are you not paying your bills? Or are you simply using a bad host that can't support their servers?

Pay for a web hosting that has over 99% uptime. The more the better. Don't trust their website, though. No web hosting provider will be proud to say they had been down for a week last year and caused tens of thousands of dollars of lost revenue. Check the review websites to learn the true uptime of the web hosting you're about to subscribe to.
Web Hosting Should Be Compatible With Your Software
It may come as a surprise to you, but not all web hostings are compatible with the software you're using. The CRM, CMS, analytics software or HR software you have on your website may not work properly on new web hosting. If you don't check that the new web hosting has every compatibility you need, the surprise won't be a good one.

Some cheap web hosting options don't even give you the full MySQL capabilities. That will effectively sabotage your website. Make sure that the web hosting you're choosing can be easily integrated with solutions you're already using, and you won't have to lose precious time after launch.
Web Hosting Should Run on SSD
Smaller websites that do not have the abundance of pages and files that ecommerce stores have can do with HDD. Us, online store owners, cannot be satisfied with what hard disk drives offer. SSDs are 4 times faster than HDDs, which means the world to a website overloaded with scripts and heavy imagery.

That said, if you have a choice, always go for SSD storage space on a server.
Web Hosting Should Have a Decent Bandwidth
Speed is crucial for your website. People these days don't have the time to wait for a website to load. Most customers who are looking for a specific product have multiple tabs open in their browser. If one site doesn't load fast, they close the tab and head to the next company on their list. Websites with a long waiting time also have a much higher bounce rate, according to Google.

Having an SSD storage space covers one side of the loading speed issue. The other is bandwidth. Hosting Wiki's Domantas Gudeliauskas explains: "Simply put, bandwidth is the amount of data that can be traveling between the website interface and the backend in a single moment. The more the number, the more data your website can process."

This point is crucial for websites that expect to have a lot of visitors. If the bandwidth is not big enough, the site can start slowing down significantly during peak times.
Web Hosting Should Have a CDN
Content distribution network (do not confuse with content marketing solutions) is extremely important for websites that cater to worldwide audiences. It's a net of servers put all around the world.

Why? Because data travels fast, but it still takes some time. Data traveling from a US server will get to a PC based in the US faster than to the one in Australia. This makes for a slight lag and can negatively impact the way your website is displayed in different countries.

Search for web hosting stating they have a CDN, and your international customers won't have to put up with loading speed issues.
Web Hosting Should Offer 24/7 Support
Time is money. When something goes wrong with your website, and you can't figure out what is it, you truly understand the saying. There are people who are clicking on your website in SERP and looking at a 404 error. That's not good for business at all.

You want your web hosting provider to help you with problems immediately and do it all around the clock. Double-check the provider you chose on the review website to make sure their 24/7 support is not just a marketing gimmick.
Web Hosting Should Handle the Domain Transfer (optional)
The last thing you want to do when you're transferring your domain to new web hosting is mess something up. Paying an expert to handle the process is also not the best thing in the world. Luckily, many web hostings will provide domain transfer services free of charge.

Look for a web hosting company that does, and you'll save a couple of hundred dollars.
Speed and Reliability are Crucial
In a nutshell, you want your web hosting provider to be fast and reliable. Check the technical details like the availability of SSD and the bandwidth at the website, but be sure to double-check uptime and quality of support on third-party review sites.

If you're just starting out and you have a small website that won't see a thousand of unique visitors a day in a long time, you don't have to max out all the points from this list. Go for a good uptime and support, and make sure you have the possibility to upgrade.
About the Author:
James Riddle is a multi-topic writer at WhenIPost.com passionate about new technologies, marketing trends and branding strategies. He is always seeking to discover new ways for personal and professional growth and is convinced that it's always important to broaden horizons. That`s why James develops and improves his skills throughout the writing process to help and inspire people.
Follow us: