Cloud computing is one of the latest trends in the business world. It refers to the delivery of computing services over the Internet. In simple terms, cloud computing allows one to rent instead of buy information technology services. Therefore, you won't have to own and maintain any data center and servers; instead, you'll work with a service provider to gain access to features such as data storage, network solutions, software development, and computer services, among others.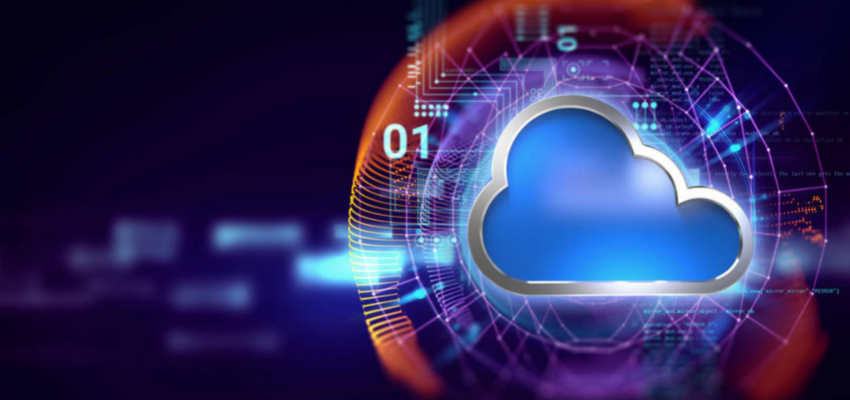 Why Work With A Cloud Service Provider 
You'd want to partner with a cloud service provider for various reasons. The first one is to focus on the management and growth of your business. The firm hired will take full charge of maintaining your IT infrastructure. As a result, you'll get more time to concentrate on other essential tasks, like finding and engaging with customers, supervising employees, attending business forums, etc.
Besides, hiring a cloud service provider eliminates the need to employ several permanent IT workers. A few of them will be enough to complement the company hired. Therefore, you'll minimize your labor costs. And, because cloud companies get hired on a seasonal basis, partnering with one allows you to save a lot of money in the long run.
Selecting The Right Cloud Service Provider 
There are several cloud computing service providers out there. However, not every one of them can be suitable for your business. It's, therefore, essential to carefully examine your choices.
You can implement various strategies to find the right cloud service provider. These include:
1. Find A Licensed Company
One of the first and most important things to consider when finding a cloud service provider for your company is the possession of an operating license. That's important since not every firm offering cloud services is registered or listed with the state. Some operate illegally.
There are several benefits of working with a licensed cloud computing service provider. For instance, such a company most likely complies with industry standards and has high-quality frameworks. As a result, they offer top-notch services.  
Working with a registered and licensed cloud computing company also gives you peace of mind. You'll know that a legally established firm handles your computing infrastructure. Therefore, you'll be able to centralize your focus on running your company.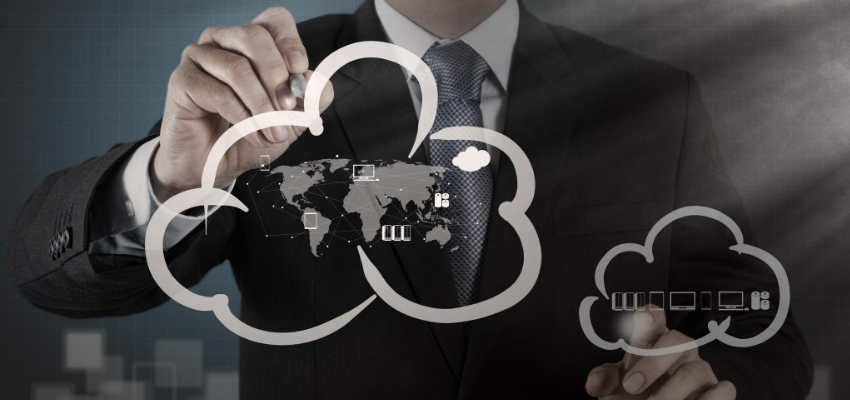 2. Choose An Experienced Cloud Computing Company
Considering the possession of an operating license is crucial to ensure you connect with a genuine cloud computing company. However, that might not be good enough to help you find the best service provider. You also need to go the extra mile and determine their experience level.
You must understand that experience increases over time. Therefore, a cloud computing company that's been in operation for several years will have more experience than one that's only been established recently. Also, besides the company itself, ensure every staff member assigned to work with your business is experienced. The success of your enterprise majorly relies on the specific individuals working with you; thus, ensure they've been in the industry for a significant amount of time.
3. Select A Firm With Effective Online Data Security Measures 
Indeed, cloud migration has numerous benefits.. Some of these include cost-effectiveness, speedy disaster recovery, promoting collaboration, and enabling employees to work remotely. All these enhance the growth of your enterprise.
While that's the case, cloud migration comes with security challenges. Hackers can utilize the Internet to access or steal your data. That may hurt your company's reputation and reduce customers' trust in your business. Therefore, you should choose a cloud computing service provider with adequate data security measures.
To begin with, you first need to define your firm's data security goals. From there, research to know what security measures are offered by the various cloud computing services. Strive to find a firm that can ensure your data are protected against any cybersecurity attack. You can achieve that by selecting a company with a secure data storage platform, similar to Azure's security features.  
4. Partner With A Cloud Service Provider With a Reasonable Pricing Structure 
You can't ignore the pricing structure when selecting a cloud computing company. That's true since the various available service providers out there have charge differently for their services. While some are too expensive, others are somehow reasonable. But, at the end of that day, you'll want to hire a company that fits your budget.
However, pricing structures shouldn't be the only consideration. You also need to determine the quality of services. That's important since some cloud computing service providers that offer low prices offer low-quality services as well. Besides, some firms with cheap cloud computing services may have inexperienced staff. Your business might not grow if you partner with such a service provider.
You must also understand that high prices don't always indicate high-quality cloud computing services. Some service providers only charge exorbitant fees just to win clients' attention when, in reality, they offer subpar services.
That said, make sure to find a cloud computing service provider that offers top-of-the-line and services at a price that won't make your business finances suffer.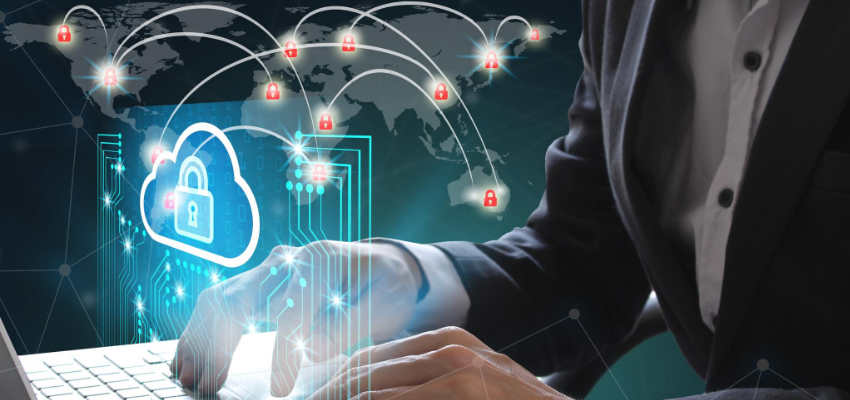 5. Select A Reliable Company 
You can sign a contract with any professional cloud computing company. However, it might not be of any help if it isn't reliable. So, before you sign a contract with a particular company, it's essential to check if they deserve your trust and confidence.
You can read online reviews and analyze clients' feedback to get a clue about the company's reliability. Most clients are honest and always offer genuine opinions regarding a particular cloud computing service provider. Therefore, you won't go wrong by going through client testimonials, although you also ought to make sure they're verified purchasers and not review writers hired by the company.
Ensure you choose a firm with mostly positive reviews as this, more often than not, means they offer high-quality services and have a lot of satisfied clients. Also, make sure to settle with a company you can confidently rely on during planned and, most especially, unplanned network downtimes.
6. Choose A Service Provider That Utilizes Modern Technology
Leveraging the power of technology is one of the most effective ways of growing your company. It enables you to simplify or streamline business processes. As a result, you'll save time, costs, and other resources.  
Cloud computing technology is evolving every second. Some strategies and tactics that may have been effective in the past years might not be good enough in the modern business and cloud computing world. It's, therefore, essential to ensure you integrate the right and updated technologies into your business.
While that's the case, some cloud computing companies still utilize outdated technologies when offering services to clients. You should avoid such firms and select the one using modern technologies. In simple terms, any technology provided by any cloud computing firm you hire should match your enterprise's requirements and be relevant and effective to modern times.
7. Find A Company With A Platform That Integrates With Existing Applications 
To grow your business faster, you must automate most of the processes. That means that, apart from the data management software, you also need to have other computer applications within your company systems. It's, therefore, important to find a company with a platform that's compatible with your business.
First, the platform or tool provided should be compatible with your computers. This ensures your business runs more efficiently. As a result, you'll be able to increase your overall business productivity. Apart from that, ensure the offered platform integrates well with your other business automation tools. That ensures all software in your business works in harmony.
8. Select A Firm With A Platform That Meets Compliance Standards
There are several consequences to not complying with the set cloud standards. These include both monetary penalties and, worse, lawsuits. For instance, you can be penalized for not complying with the regulatory mandate in your sector. Besides, not complying with the laid down cloud industry standards may lead to legal actions by individuals that may have been injured due to your failure to comply.
Thus, it's essential to partner with a service provider with a platform that meets the compliance standards of the cloud industry. These include HIPAA, GDPR, PCI-DSS, etc.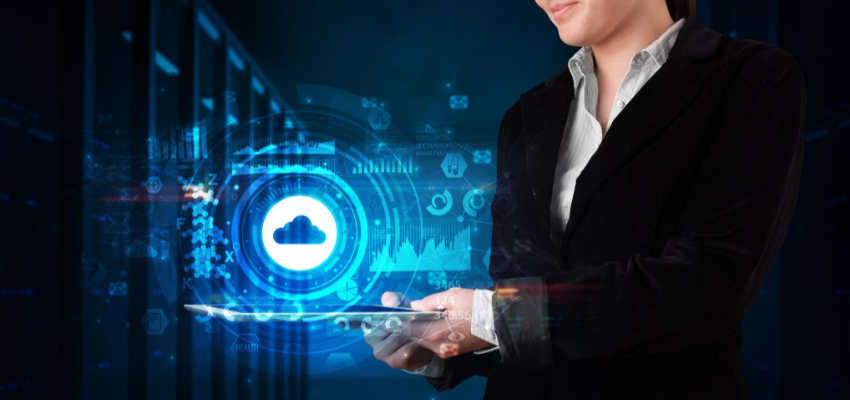 9. Ask For Recommendations
A lot of business owners have already started working with cloud service providers. So, asking for their recommendations is a viable way of finding the best one for your company. They can refer you to the best firms in the industry
However, you shouldn't merely rely on referrals to finalize your decision. It's still a must to carry out your own research to identify the most suitable cloud computing firm for your unique business needs.
Takeaway
Moving to the cloud can be a game-changer for your business—it's currently the name of the game. Also, it's one of the cost-effective ways to manage and secure your data. However, you must work with the best service provider in order to achieve your business goals. By adopting the tips detailed in this article, rest assured that you'll find a cloud service provider that can best cater to your needs.
Follow us: