In the years to come, drastic changes will continue within the economic space. As more and more people go online, the need for eCommerce mobile apps has become greater. Definitely, there are a lot of reasons why having an eCommerce mobile app is advantageous to any business, big and small.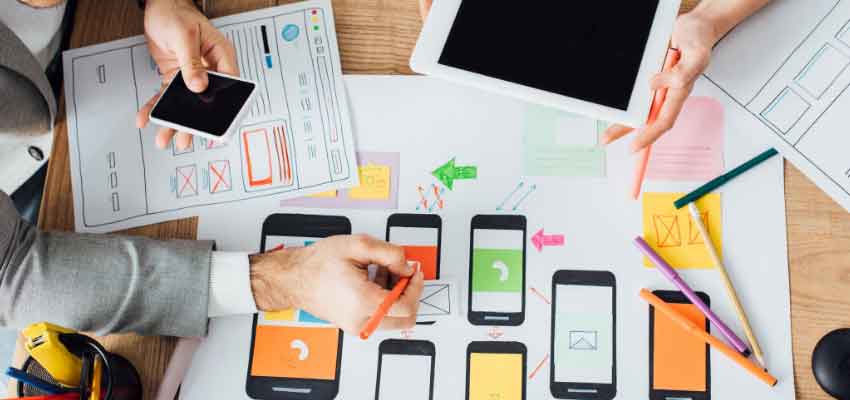 The Aspects of Developing an eCommerce Mobile App
For any eCommerce brand, a mobile app development company could provide services that help keep the brand on a competitive edge. When crafting an app for online business, there are some aspects to take into account. 
1. Knowledge of the competition: Staying updated with the works of the competition is critical to stay on the competitive edge. It's not necessary to follow their business style blindly, but you could implement the tips required in doing the right research on the competition and try to remain on top.
2. Persona: Taking users into account, perspective plays a crucial role in business development. Focus on the target audience to boost buys, by knowing their likes and dislikes. With the continuous technology evolution, you will get to know about the behavior and interests of your clients easily and develop products that would greatly impact your brand and provide lots of benefits.
3. Technology to use: Choose the technology that you deem best fits your eCommerce mobile app requirements. You can also consult some React Native App development company about the technology and what they use in your current budget.
4. Quality of the product image: Provide high-quality resolution in the application so customers will know more about the product in detail. This could be done via zooming in and out without having to see the product and check on the quality before making an order.
Benefits of Having an eCommerce Mobile App
1. Brings loyal audience
One of the major benefits of having a mobile app is their ability of creating brand loyalty. A mobile solution builds a more robust connection of the online brand and the customers. The following could help create a loyal audience.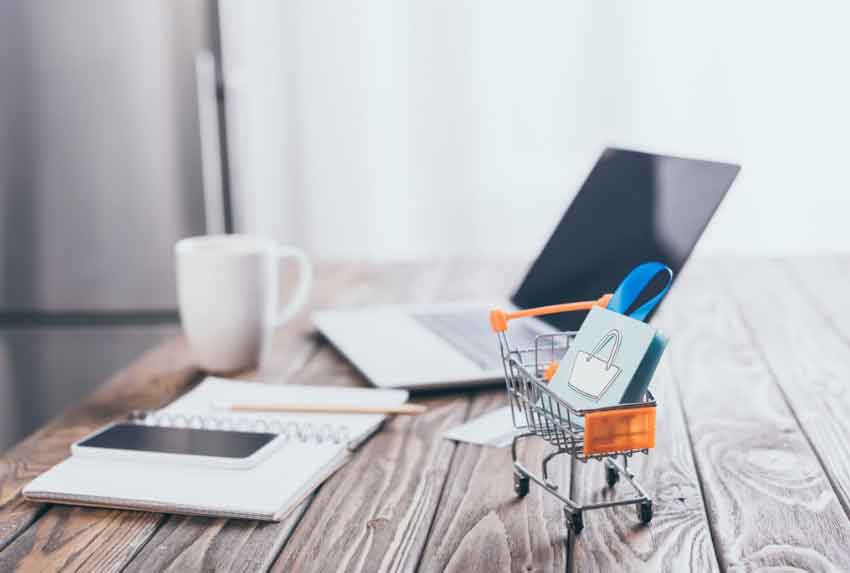 2. Apps have enhanced usability
The absence of the need to get access to the web for apps to properly work boosts the usability of a mobile solution. It makes apps load high definition images and heavy animations really fast, which make the app design look modern, stylish, and bright. The architecture enables developers to create useful and exclusive functionality with navigation that's intuitive.
3. Apps load content faster compared to websites
Not many online brands understand that a slow loading site could kill their business from the start. Thus, online brands should be fast enough and could create a robust core of loyal customers.
4. Mobile apps are driving a higher user engagement
It's a fact that mobile applications propel users of smartphones to share links to their favorite sites or even ask their friends for feedback about a certain service or product with social networks. Actually, this marketing channel is one of the cheapest and most effective ways of promotion. Every loyal customer who has your app would become an alive advertising platform automatically in social networks such as Facebook, Twitter, or Instagram.
Growth of app usage and the eCommerce market development
The lightning-speed rise of mobile eCommerce helps brands to strengthen customer connection. These days, buying products in a store situated in another country could be done seamlessly, with just a few mouse clicks, thanks to the internet. Web shopping without a doubt has revolutionized how we are making purchases.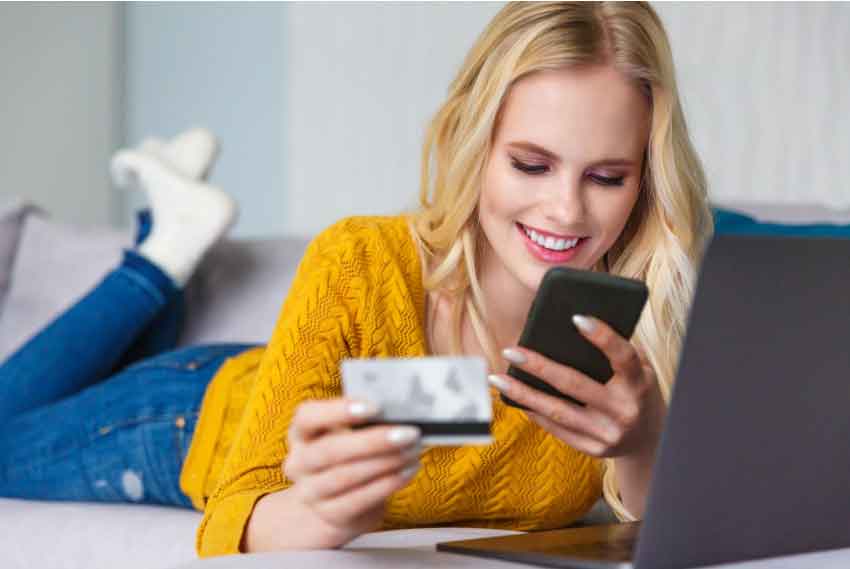 There never has been a better time to start developing a mobile app for your online store.
1. Market scenario
According to the research done by Statista, 22.3 percent of digital transactions were made via mobile devices back in 2017. The numbers have become twice higher in the last three years and the graph has been growing continuously.
2. More user's use apps on mobile devices
Flurry Analytics states that users spend ninety percent of their time interacting with a mobile device in apps. Today is indeed the age of mobile applications. Statistics moreover show that 79 percent of people with smartphones have one or more retailer apps on their devices, and 10 percent have about six applications. 
3. Allows creating an advanced marketing strategy
The improved mobile apps functionality enables online retailers better monitoring of user interaction than with websites, and achieve analytics that are more detailed. These advantages help entrepreneurs personalize and customize content in a more precise manner, and thus implement recommender systems that are more effective.
A mobile app development company could create an enhanced app to help you achieve the results you desire and to take full advantage of mobile apps.
4. Apps could use smartphone-based features
Usually, modern mobile apps include different engagement and interaction options. Another thing that a website could not do is to provide customers a possibility of using an in-built camera to show their friends what they just purchased without leaving the website. With an app however, this becomes a seamless act that could be done in just a few seconds.
Another way of increasing the user engagement is through the implementation of a voice recognizing platform, which enables users to subscribe to newsletters or navigate through the menu. For instance, your app could show where the nearest physical store is located with the built-in GPS.
5. Boost conversion through push notifications
A lot of mobile eCommerce apps send push notifications to smartphone users on a regular basis. Compared with traditional texts, the push notifications are considerably a cheaper channel of promotion. They get rid of the need for databases that contain different phone numbers.
Furthermore, compared to emails, push notifications are even more effective since they are accessible for users all the time, unless they have turned off notifications. Additionally, there's no spam folder for push notifications and it's difficult to ignore.
6. Creates and Boosts Brand Recognition
Mobile applications support robust connections between customers and brands. For instance, users would share links willingly to their favorite websites, describe the customer experience in social networks, and ask for feedback. You could incorporate popular social media platforms into the app to enable customers to discuss your products and services.
Apps are robust tools to build the reputation of your brand, advertise your service and catch the attention of prospective customers. Furthermore, mobile users have great opportunities to receive push notifications with discounts, giveaways, and special offerings. Meaning that they could save on costs, thus from a psychological viewpoint, they are more likely to interact with such brands regularly.
Create an eCommerce Mobile Application
There are a lot of mobile app development services to partner with when creating your eCommerce mobile app. The following is a step-by-step guide on how to create an app that could spell success to your online brand.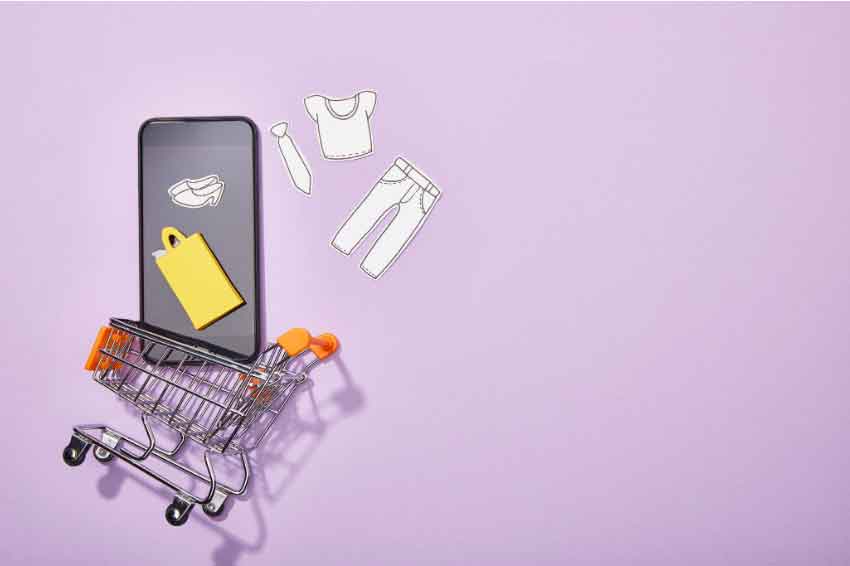 Step 1. Determine the goals of your mobile app
Before you or your service provider starts creating an app, knowing that you want and how you measure success is paramount. Your goals will impact the features that you need directly, as well as your process and so on. You must know where you stand right now to determine your goals.
After you have determined what you need and want, get specifics on how you measure success. What are your KPIs, or key performance indicators and how will you get data on them? If you don't know the answer, then succeeding with your mobile app would be hard.
Step 2. Whom are you making an eCommerce app for?
When you have determined what you want to achieve, consider who your audience would be. Keep in mind that business to business customers may require a different experience from your business to customer audience. In addition, knowing the target audience would simplify the process of development and boost the app marketing as well.
Ask yourself:
What are their interests?
What's the average age of your audience?
What products are they likely to buy and like?
What are they reading?
How do they find your brand?
Along with your specific niche of expertise, your answers to the questions above would mold the app that you build.
Step 3. Choosing the right technology
Now that you have a clear idea on who you are serving and your goals, it's time to choose the type of your app. There are a couple of flavors to choose for eCommerce retailers; progressive web apps and native apps.
Considered the next generation website offerings, Progressive web apps offer the same interactivity, performance, and speed as a native application, but have no download in the app stores. They're excellent if you have plenty of mobile traffic and/or if you have a limited budget. 
Native Apps. These are apps downloaded from the app store and stored in the mobile phone of the user. Unlike progressive web apps that work across all platforms, native apps must be separately developed for Android and iOS. Native applications could create complete usage of the features of the mobile phone, offering the best and most optimized experience possible. 
Step 4. Requirements to create an eCommerce app
Get the team together and brainstorm requirements. The following are a few points to help you.
Easy checkouts – It streamlines the initial buys and then it makes easier repeat purchases and more straightforward. 
Push notifications – Critical to any modern eCommerce application.
Wishlists – Popular among B2C retailers, but for B2B buyers as well. Via the wishlists, repeat purchases could be made significantly faster.  
Look-books – A popular and useful fashion-centric feature, although we see it used also in various contexts. 
Design elements and custom branding – These boost the prestige of the brand and the overall feel of an application. 
Several payment options – Offering all options that are accepted commonly in target countries is important. 
Integration with Social media – This could be valuable, most especially if you're targeting the younger generations, and of course the millennials.  
Step 5. Choosing the right process and budget
Now that you have determined the needs of your eCommerce mobile app when it comes to feature requirements, it's time to take into account your process and budget.
Some of the big questions include: how much money, time and resources you would have to invest? And the amount of flexibility you want when you add new features, send out push messages, the change design, and so on. 
Step 6. App marketing
Marketing your app afterwards is just as important. After all, what good would your best eCommerce app do if it does not get any downloads if there are no product reviews, and even no purchases?
Mobile App Offerings
These days, smartphone users prefer using mobile apps on their phones than websites. This is because mobile apps offer the following:
Apps are the complete brand expansion
Provides more customer convenience to shop on the web
Could use native mobile features to add user experience
Offer personalization, which delivers a customer-friendly experience
Have more secure and easy payment methods with the use of mobile biometrics
Apps are independent of browsers, and could freely designed, unlike websites that depend on browser features
More interactive and responsive compared to websites
Focus on experience-centered sales for a fun shopping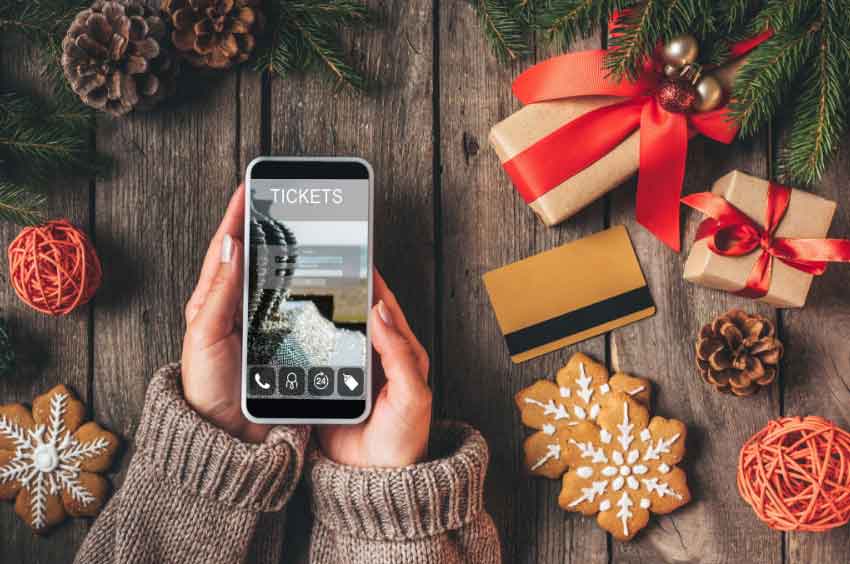 The emergence of electronic commerce has made a business a lot more convenient, while enabling new market opportunities with considerable growth revenue potential. With the evolution of the mobile apps, an eCommerce ecosystem has dramatically accelerated sales via a user-friendly approach that's exceptional. Now, users love shopping from their mobile apps since they are highly accessible, easily available, time-saving, and simple to use. 
For business entrepreneurs, now is the perfect time to invest in mobile application development to meet the tech demands of the market, stand out from the competition, and have an impressive exposure to the business brand.
Conclusion
It's obvious that developing mobile applications is a necessary step for owners of eCommerce business. To stay on the competitive edge, online retailers should develop a corresponding mobile application to boost income, create an advanced marketing strategy, and attract more customers.
The mobile apps evolution has not transformed the eCommerce ecosystem only, but it also has provided a shopping experience to users that is customer-friendly. Therefore, a mobile app is a significant solution to attract and entire customers.
Follow us: