One of the top trends in the development industry is outsourcing the software development team. According to a recent report by Verified Market Research, "The global offshore development market is expected to grow at a CAGR of 10.13% from an estimated USD 122 billion in 2021 to USD 283 billion by 2030."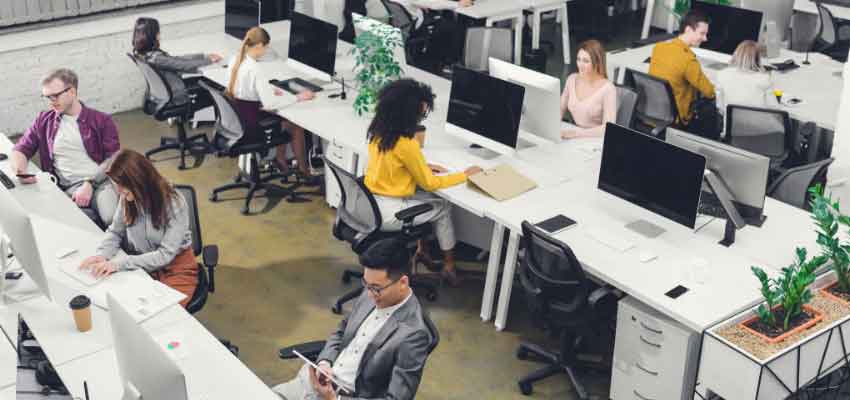 There are many reasons behind this. The low cost of hiring & easy access to high-quality talent are the top reasons, among others. From startups to large enterprises, companies across the spectrum are cutting business costs by hiring offshore development teams. As a business, if you are looking to outsource your development, this blog will provide you with a step-by-step strategy to find and hire offshore development teams.
Benefits of hiring offshore software development
Outsourcing development teams is one of the top software development trends in 2022. But why the hype? Don't worry; we've got you covered. In this article, we enlist some of the benefits of hiring an offshore software development team
Fast delivery of projects

You can expect a timely and speedy delivery when you get your project done by a professional IT team. The company is solely responsible for the quality of the work and its completion.
Offshore development teams can cater to your business needs and scale them up and down. For instance, if you're an e-commerce website with 20 product categories listed and wish to take the total number of listed categories to 50 in the future, the development team will help you do that.

Not only that, but they will also offer you the latest available upgrades on the software and tools you use without any additional charges.

Getting your work done by a highly equipped team can be very costly, primarily if you are based in a country where the cost of hiring a developer is high. However, with an offshore software development company, you can get the same results without compromising your budget, as the hourly rate of a software developer varies from country to country.

The outsourcing company handles the software development process end-to-end basis. This will save you a lot of time and allow you to focus on other aspects of the business as you wouldn't need to constantly monitor progress on the development front.

Lesser investment in training & development
Most offshore development teams are highly experienced and proficient in countless skills. There is, therefore, a lesser need to arrange extensive training sessions. This helps save a lot of time and money on training and development sessions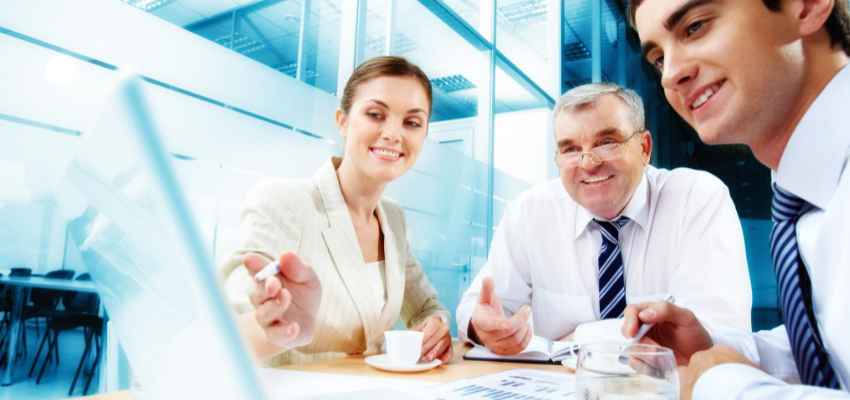 How to hire an offshore development team?
Hiring an offshore software development team can be a difficult task as there are many factors to consider. Here is a step-by-step process for hiring an offshore software developer.
1. Outline your business requirements
You should start by answering the question, "Why do you want to hire a development team?" Your first step should be to identify the problems your business is facing. Prepare a document and include your business requirements. This document will help the outsourcing team understand your business goals and provide optimal solutions. Another benefit of doing this is that it will help you determine the scope and direction of your project.
2. Know what/who you need in your development team
The next step is to identify the team that can resolve the problem. For instance, if your business is new, you would want a development team that can build a website for you to bring traffic to your business. Moreover, you should know what you expect the development team to do and how?
Have your requirements ready. How big or small will your team be? What technology stack and skills should your development team be proficient in? Be informed of the different profiles in a development team – analyst, QA, business analysts, designers, etc., and the role they would play in the development project.
3. Find an offshore development team
After you know your development team and its size, the next step is to hire them. There are multiple ways to do this; the easiest way to hire an offshore development team is from outsourcing companies. Freelancing websites, online communities, job boards, and social media sites such as Linkedin, Twitter, etc., are the hiring options you can try.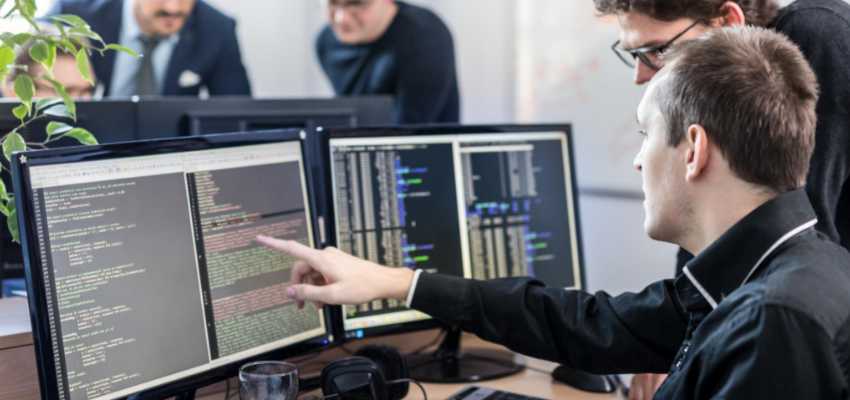 4. Test the skills of your development team
Wherever you hire your developer or a team, don't hire them with a closed eye. Test their skills before hiring them. Typically, there are two types of interviews you should go for: technical and non-technical. For a tech interview, an online coding assessment test will help you assess their tech skills.
For non-tech interviews, check for their soft skills, communication skills, decision-making skills, etc. The second interview can be difficult to assess. Hence, take your time to see if the team is in sync with your vision before giving them the project.
5. Discuss budget

Closing a deal without discussing the budget can go wrong in many ways. Hence, this is the step you can't ignore. Before getting the team onboard, be clear about remuneration. Some development teams prefer a contractual remuneration, while some prefer payments on the go, i.e., as a percentage of the project completion. The latter is preferable because if the team ghosts, you wouldn't have to pay them entirely, and you could hire someone else to complete the pending tasks.
Since the rate for hiring developers is different in all countries, you should also be familiar with the best country/region that matches your hiring requirements. American & Canadian clients can hire developers from Argentina (Avg salary: $12,780), Mexico (Avg salary: $20,400), and Brazil (Avg salary: $$15,142), while European clients can hire developers from Ukraine (Avg salary: $16,400), Poland (Avg salary: $33,212), and Belarus ( Avg salary: $16,203).

6. Discuss SOPs and legal documents
Lastly, outline and discuss the standard operating procedures and legal formalities. Prepare the necessary documents, such as the Non-Disclosure Agreement (NDA), Service Level Agreement, Software Requirements Specification, Software Requirements Specification, etc. After these formalities are completed, you're ready to onboard your team.
Conclusion
Whether you are a startup or an enterprise, hiring an offshore development team is highly beneficial. Not only does it provide you with high-quality talent at a pocket-friendly rate, but it also ensures faster project delivery. Moreover, you don't have to incur additional costs for new software and tools, training, and development. So, when are you thinking of outsourcing a software product development team?
About the author:
Aman is a content writer who enjoys writing about technology, trading, and investment. He is passionate about film-making and watches 7-9 films a week. Living in a remote area in Himachal Pradesh, Aman aims to have a minimalist lifestyle.
Follow us: