The art and skill of selling is very different from what it used to be in the past. Not only do modern consumers have more brands and products to choose from, which makes the playing field more competitive, but companies are also elevating their level of service to stay ahead of the competition – further raising the bar for other companies. What this means for you is that you can no longer hope to meet your sales requirements by simply pushing products to the consumers, instead, you have to focus on elevating the overall customer experience to entice them to make a purchase.
That said, it's also important to note that the very act of selling is no longer just about selling the product, it's also about selling your brand and generating lifelong, loyal customers. This creates a sustainable growth model that will help you increase conversions through stellar CX over the long term, instead of just making a quick buck. With all of that in mind, let's delve deep into the best ways you can improve customer experience to boost sales.
Start by improving the brand experience
Improving customer experience is a project that encompasses numerous tasks and tactics that create the foundation of CX as a whole, and one of the key foundational pillars is the brand experience. If you don't focus on improving your brand experience first, you can't expect to create a sustainable customer experience strategy, simply because your brand identity is one of the few tools in your arsenal that truly separate you from your competitors. And besides, customers fall in love with the brand, not the product, so you have a golden opportunity here to obtain customers for life.
To elevate the overall brand experience, be sure to:
Analyze, redefine, and update your core values. Make sure they resonate with your target demographic.
Create a detailed brand etiquette. This will ensure consistency in communication, marketing, and PR.
Update your visual identity. Your visuals should follow the latest trends to make your brand more memorable and relevant.
Use a unique tone of voice that resonates with your audience and portrays a unique brand image. Speak the language of your customers.
Boost your digital presence
Nowadays, you have to have a strong digital presence in order to stay relevant and competitive, especially if you're operating in an industry where new entrepreneurs are entering the field every day. However, it's not enough to be present online, you also have to know how to personalize your service using a personal domain name in order to establish a more meaningful connection with the online audience. You can start personalizing your domain name with a .me top-level domain, and then continue to personalize your website copy and product descriptions.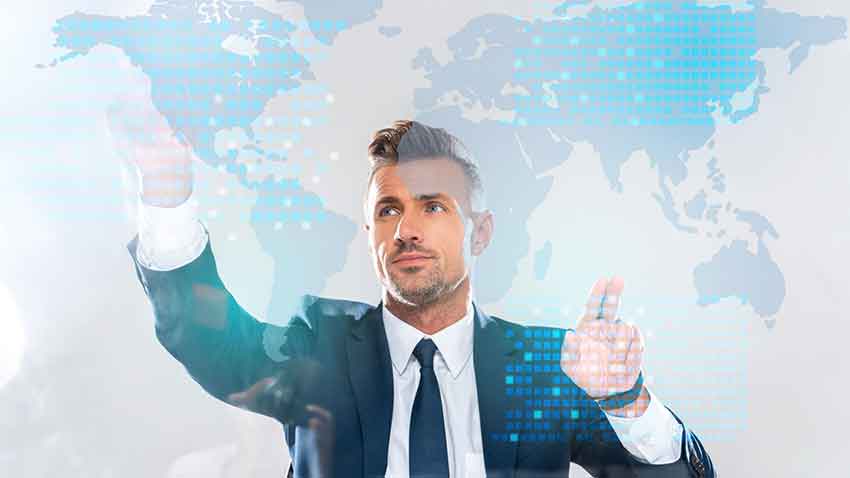 Next, be sure to work on your online visibility to show the online world that you are a reputable brand and that Google trusts you. To do that, it's important to double-down on your SEO efforts and start disseminating high-quality content across the web. Don't forget to boost your social media efforts as well in order to build social recognition and open up yet another revenue stream. Because after all, social media sales are on the rise across the globe.
Leverage customer reviews and testimonials
Another way to improve customer experience and capitalize on online reputation management would be to leverage the positive experiences of your existing and past customers. This is a straightforward and effective tactic that every growth-oriented company should use, so be sure to post customer reviews and testimonials on your site and highlight some of them on your social media accounts and ads. What's more, be sure to emphasize review management and strive to transform all negative reviews into customer success stories. 
Improve customer experience with better communication
By and large, your customer service department will almost always be at the forefront of your customer experience efforts. These are the experts that are tasked with continuous and timely communication with your customers and website visitors, which means that you need to give them the tools to handle such a workload and ensure that every caller is happy with your service. You can only achieve this by upgrading your old phone systems to cloud-based solution like VoIP.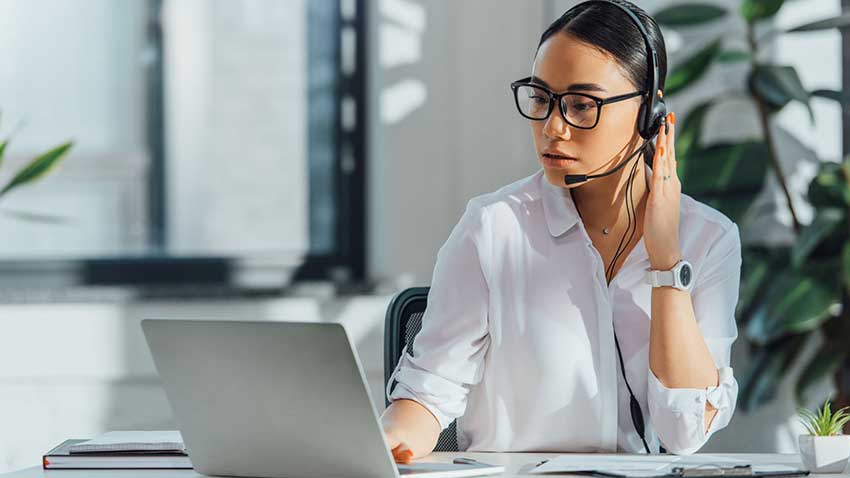 VoIP systems come with various perks and digital features, so before you settle on a provider, be sure to check out a VoIP phone service buyers guide to find professional reviews and product comparisons. Ideally, the provider you choose should offer complete mobile optimization, voice and audio conferencing, call analytics and monitoring, and most importantly, low-cost national and international calls so that you can run an efficient support team from anywhere in the world.
Capitalize on immersive and inspirational storytelling
Lastly, always keep in mind that in this day and age, you're no longer selling a product but a lifestyle, a story, and a dream. More likely than not, people can get what you're selling for a better price somewhere else, but what they can't get is feeling of belonging and inner content that you're providing, which is one of your biggest selling points.
To create that feeling, be sure to focus on storytelling and creating unique product experiences that shift the focus from the sale to the narrative surrounding your brand and your values. That way, you will not only sell a product, but you will also welcome a new customer into your brand's family.
Wrapping up
Selling a product is not hard, but selling a product over and over again to existing and new customers is a challenge that many companies never manage to overcome. This is because they're not prioritizing the overall customer experience, so to avoid this common mistake, be sure to follow these tactics and you will have no problem boosting sales in the short, mid, and long term.
Follow us: