Starting a business is difficult enough, but in today's competitive market, making your way into the industry, reaching a broad client base, and increasing sales are even more difficult tasks to accomplish. An effective way to accomplish your business goals and objectives is to make your brand known on social media.
Generally speaking, when any business starts, owners and managers immediately create an account on some, if not all popular social media platforms. However, sharing a few basic posts about your company is not enough to stand out in the sea of already well-established brands.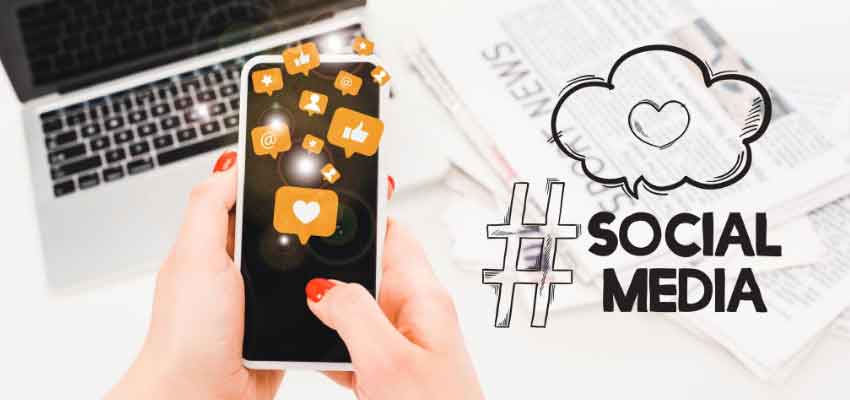 This is why you need to rely on other strategies to increase your social media presence and help your business expand. The key is to find what works best for your company and continue to employ it to gain the recognition you deserve.
Here are a few tips to help you build a better social media presence.
Make use of social media advertising
One of the great things about social media platforms is that they are constantly introducing new features with social media advertising being one of the most popular. As a result, regardless of the platform you use, each one gives you the opportunity to advertise your brand there. However, you need to keep in mind where your target audience is.
For example, TikTok is very popular among teenagers and young adults, so, if this is your target demographic, you should create a TikTok account for your business. However, simply registering an account is not enough to gain visibility, you need to develop a social media strategy.
To accomplish this, you should look into hiring a reputable TikTok ads agency to assist you in developing a social media strategy that will resonate with your target audience.
Keep your content fresh
Another effective technique that can boost your social media presence is posting fresh content on a regular basis. The truth is informative and exciting posts on your account can easily cut through the noise and put you ahead of your competition in no time.
For example, if you are using more than one or two social media platforms, then you can create an editorial schedule that will do the postings on your behalf. The schedule will help you plan exactly what and when you are going to post something new.
Interact with your audience
Probably the biggest mistake businesses often make when using social media is that they treat their audience only as followers. However, if you want to increase your client base and build their trust, then you should develop a deeper and more direct relationship with your audience.
This includes responding quickly and positively to comments, answering messages in a timely manner, and encouraging conversations whenever possible. This way they will know that you care about them and that you appreciate them for trusting your brand. As a result, your audience will most likely continue following you and even encourage their friends to do so.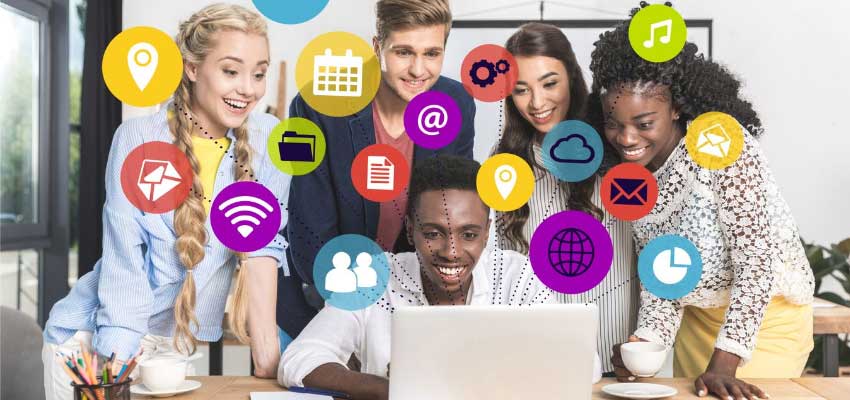 Use hashtags
One of the greatest inventions in the social media world is the hashtag. This is typically a word or phrase that is preceded by a hash sign (#) and is used to identify digital content on a specific topic. They make it easier for people to find your content on social media, thus increasing their engagement and also attracting new customers.
Depending on what your business is into, make sure you create unique hashtags that relate to your brand. This will help get your content in front of your target audience and instantly increase your social media presence.
Link your profile and your website
Linking your social media profiles to your website can also boost your social media presence. You can do this by including the icons of all of your social media platforms on your business' website. So, every time a client visits your site, they can track you down on all the networks you are on.
The same goes for your social media account. In the description section of your profile, provide the link to your website so your target audience and new potential clients can easily learn more about your company.
Last Words
Building a good and strong social media presence can be a bit challenging especially if you are a new business trying to make its way into the industry. There are numerous well-established brands on various social media networks, so standing out in the crowd can be difficult.
Fortunately, by employing a few effective strategies, you can easily make your brand known on social media, increase your client base and grow your business in no time. To do it right, borrow some of the tips mentioned in this post and gain the recognition your company deserves.
Follow us: