Creating routes for drivers is no easy task. Without a proper tool, route planning is incomprehensible, especially when there are hundreds or even dozens of delivery routes.
Ineffective methods like paper and spreadsheets result in cumbersome tasks of data entry and disorganized records. Here are some of the tips that will help you streamline your delivery procedures and improve communication.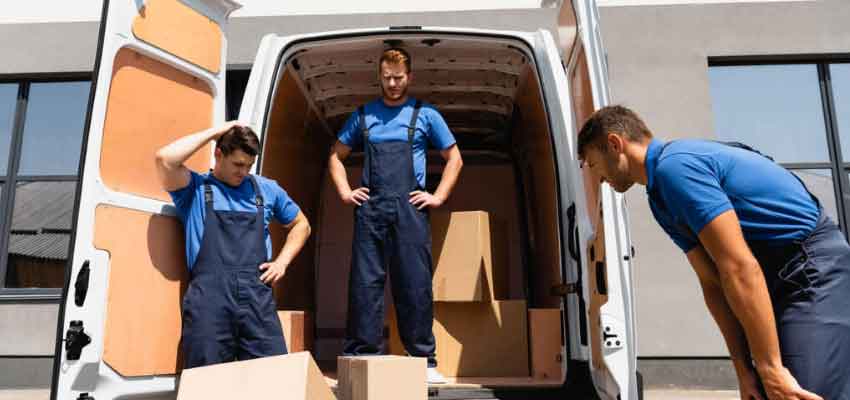 7 Tips for Efficient Route Planning and Optimization
Route planning is a multifaceted strategy that evaluates factors like traffic, weather, and customer availability. Optimization of routes through software allows you to fulfill maximum delivery stops and share real-time tracking of orders to customers. To make such planning a sustainable and profitable service for your business, follow the tips listed below:
1. Optimize Vehicle Utilisation, Capacity, and Loading
For maximizing revenue from route optimization, you must devise a multifaceted strategy. You can pay attention to improving the overall productivity of your operations by optimizing:
Vehicle Utilisation:
Find out time spent on the road, idle time, pre-loading and awaiting departure time, loading and unloading time, maintenance repair time, and delayed delivery time. With such metrics, make amendments to make the deliveries on time.
Vehicle Capacity:
Before dispatching your drivers' team, evaluating the storage room available for each vehicle in your fleet will help you attain the optimal usage of your vehicle.
Vehicle Loading:
When loading the goods, your drivers can organize the parcels according to the optimized delivery route. This sorting and positioning of parcels aid them to locate the parcel in the transit truck easily and reduce the amount of time expended at every stop.
2. Monitor Drivers' Availability and Requirements by Location
The foundation of driver collaboration and delivery management is accurate scheduling. Dispatchers must know exactly which driver is available at a given time slot.
Using one of the best route planner app for delivery drivers helps in managing your drivers' time more efficiently. You may organize and assign jobs to drivers using the reliable and smart route planning feature, and ensure they are commuting through the correct routes. During peak periods, such planning ensures on-time last-mile deliveries.
With such a tool, dispatchers may also implement alterations on the go with greater flexibility and control. They may simply shift itineraries between vehicles or re-optimize delivery times to streamline deliveries during peak hours based on drivers' availability. Such route adjustments get updated automatically in the driver's mobile app, giving them instant access to the information they need regarding their trip.
Best Recommendation:
To get route planning right, you must consider start and end location:
If you have numerous pick-up locations (for example, multiple store locations), you can set drivers' starting point
If you want drivers to finish their route at a particular location (at their home address or headquarters, you can set their endpoint accordingly.
3. Increase Cross-fleet Productivity
Learning how your fleet works is crucial to boosting and maintaining fleet efficiency. Attempting to calculate multi-stop routes for a group of drivers is hard and time-consuming. Factors like fleet size, traffic patterns, delivery windows make route planning manually even more challenging.
In such cases, a route planning software for maximizing the number of deliveries is the answer. It automatically computes the most effective delivery routes by keeping your whole fleet in mind. You get quick access to data when you use the software and organize cross-fleet effortlessly. Your managers can keep track of all driver and automobile records and retrieve them when needed.
4. Minimize Mis-deliveries and Re-deliveries
To help your delivery operations run more efficiently, you must take actions to prevent products from getting redelivered or delivered to the wrong place. Such re-delivery means more time and money is spent on the same service, with no additional revenue.
Misdeliveries, on the other hand, need tracking down the package, replacing it if it has gone missing, and delivering the new item. It's all quite time-consuming and expensive, and it chews off your earnings.
With delivery route planning software, you can avert these two problems:
Your drivers will receive detailed driving directions and projected ETAs for each stop
Your customers will get precise delivery ETA notifications
Electronic evidence of delivery solutions, such as photo capture and e-signature, will be available to drivers, providing a record of successful contactless deliveries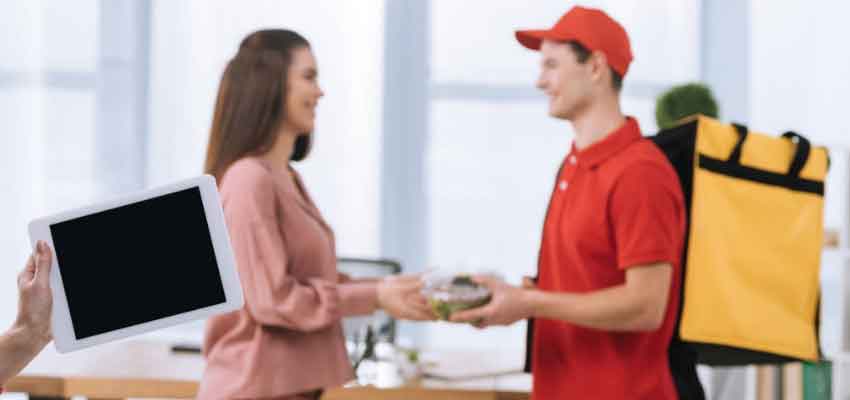 5. Maintain Consistent Customer Communication
Keeping hundreds of customers informed about their delivery can be a nightmare for many. Route management software enables you and your clients' real-time notifications on the location of your drivers, ensuring that delivery timings are correct, always.
Customer communication can be automated to ensure customers get the details they need to organize their day-plan while also lowering incoming calls to your customer service. Such updates can be conveyed to the client's designated contact via email notifications and/or SMS, freeing up customer support professionals to deal with more intricate customer problems, if any.
6. Automate Importing the Data
Manual data entry slows down your fleet managers all the time. Entering work orders, expense data, and other such data into spreadsheets is a waste of time and it doesn't give you a complete picture of your business.
Route management software can import excel sheets and save much of your time. With its customized dashboard and powerful reporting capabilities, you can keep a close eye on your processes and performance.
7. Avoid Delays and Prepare Plan B
For enhancing customer retention, you must optimize delivery time. Customers who have their orders delivered late are less inclined to hire the services from the same company again.
You must have backup plans in place to avoid probable delays caused by bad weather, curfews, lockdowns (owing to the COVID-19 pandemic), traffic, major roadblocks and detours, construction, and accidents.
The route planning and optimization software algorithm recalculates routes in real-time to account for such unforeseen occurrences. It also sends such updated driving directions to your drivers. Drivers can concentrate on completing their delivery rather than figuring out the best route to avoid such mishaps.
Final Remarks
The above-mentioned tips on efficient and economic route planning can help you achieve your goals – save time, provide timely updates, and use fewer resources. A route optimization software allows you to plan, route, track, communicate and analyze all of your deliveries from one simple interface.
Simply upload your orders, send the authorized plan to your drivers' mobile, check progress with live tracking, analyze the reports, and take measures to heighten your delivery operations.
Follow us: