SEO is one of the key elements of digital marketing. It optimizes your website as per the latest Google algorithms. The main purpose of this process is to ensure that your site ranks at the top of search engine result pages (SERPs) for your relevant business keywords. However, if your website is not getting the level of traffic it needs, then you need to improve your SEO strategy.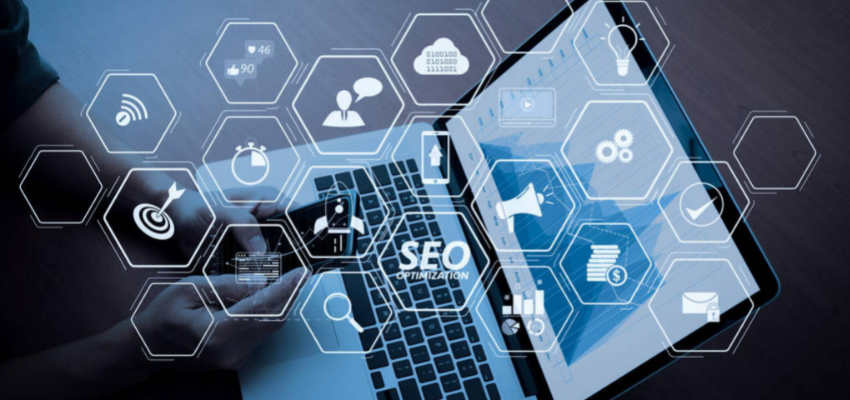 If you are not ranking at the top for your primary business keywords, then how can you expect to get any web traffic, leads, or sales?
Will you bother scrolling down the search results page to visit the website ranking on the 11th or 12th spot? Obviously, no.
To improve your search engine visibility, you need to put yourself in the shoes of online users and think accordingly.
It would be best to consider different factors to boost your SEO performance, from keyword research to content quality to website performance.
Businesses must attain top search engine rankings for their product and service niche. Therefore, you must channel your SEO efforts in the right direction to achieve your desired results.
So, let's find out how you can take your SEO strategy to the next level.
Target Relevant Keywords 
Keyword analysis and optimization are crucial parts of the SEO process. The first step to improving your search engine rankings is identifying relevant keywords. The aim is to address the user intent to know how people search for your services or products.
It can be a challenging task to implement everything perfectly without relevant expertise. Therefore, to make things easier, you should look for professional assistance. It would help if you considered approaching an SEO company like Octiv Digital that will help you rank for relevant business keywords. 
Also, professional companies can better address the search intent for users based on specific metrics. So, they can help you create better strategies to rank for high-volume keywords.
You should analyze your budget and needs before taking the services of any professional SEO company. However, it will increase your web traffic and leads, giving you more opportunities to close sales.
Create Killer Content 
Website content is one of the most critical elements that can make or break the game for you.
After identifying relevant keywords, you must create unique and results-driven content to help you rank high in search engine rankings. High-quality content for on-site blogs helps increase your brand awareness.
The blog post is the most common content format companies use to improve their website's search engine visibility. However, you need to determine which type of content ranks at the top for your primary business keywords. It will help you identify the dos and don'ts of creating high-performing content.
You need to analyze the content of websites ranking at the top closely. In this way, you will be able to know what it is that Google likes about the content of these sites. For example, if you offer car care and maintenance products, then you research the keyword "car maintenance."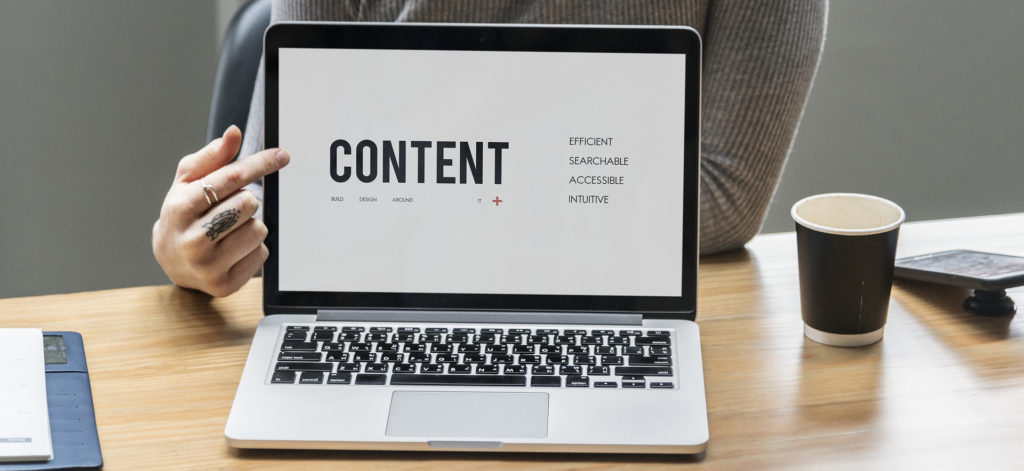 Remember that the purpose of doing this research is to get an idea about the type of content. Replicating that content will not add any value to your SEO efforts.
You need to create unique and compelling content that cements your position in the market as an authority in your niche and makes Google fall in love with your website. This strategy will help you gain a stronger position than your competitors.
Also, you can use different tools to find trending topics per your niche, such as Google Trends, BuzzSumo, BuzzFeed, and others.
In this way, you can create content for in-demand and trending topics. Eventually, it will increase your chances of boosting your SERPs (search engine results pages).
Focus on Website Accessibility 
One of the essential aspects of technical SEO is the accessibility of the website. To improve your website accessibility, you must focus on ease of navigation, user experience, responsiveness, and other vital factors.
Firstly, your website should be easy to navigate. It means if users come to your website, they should be able to reach the correct page by clicking on links.
That is how users navigate websites, so you must ensure that every link on your website is clickable and takes users to the right page.
In addition, you need to make your website responsive so it can work seamlessly on mobile phones, tablets, and other gadgets.
According to research, there were 7.1 billion mobile users in 2021, and this figure is expected to reach 7.49 billion by the end of 2025.
So, in light of these statistics, it would be correct to say that responsive websites have a better chance of gaining good search engine visibility. Ultimately, they can generate better web traffic by making a website more accessible for mobile phone users.
Another way to improve the user experience is by eliminating unnecessary images. It will remove clutter from your website and make everything look organized.
You should also ensure that images on your site have alternative text. It describes what the image is all about and helps search engines 'read' your website and rank it for relevance and appropriateness to meet a search intent.
Improve your Website Speed
Google searches for relevant websites and wants to provide the best user experience to an online audience, so slow-running websites will never gain the top spots.
Again, you need to think as an online user. Will you spend time on a website that takes 15 to 20 seconds to load?
A website with poor speed can provide no value to its users. It can also affect your SEO performance, so you need to take suitable measures to increase your website speed.
First, you should resize your images and get rid of unnecessary data. After doing that, you should limit the number of redirects on your website.
Also, it would be best to look for reliable hosting service providers as it can significantly impact your website speed. 
According to Google's recommendation, websites with a loading time of three seconds have a good speed.
After making the necessary changes to your website, you should test it to ensure you fulfill Google's criteria.
Conclusion 
Achieving your desired SEO results is not an overnight process. It would be best if you consistently put in the time and effort to attain top rankings on Google. From high-quality content to keyword analysis to website accessibility, every factor has significance in SEO. Therefore, you must ensure that you follow all critical points correctly.
Hopefully, this article will help you to improve your website's search engine visibility.
Follow us: