Did you know ‌your invoice is a lot more than just a billing document? It's also the perfect opportunity for subtle but effective marketing. You can reduce your marketing budget and start cultivating a more engaging relationship with clients by using invoices as a tool for consistent company promotion. You just have to know how.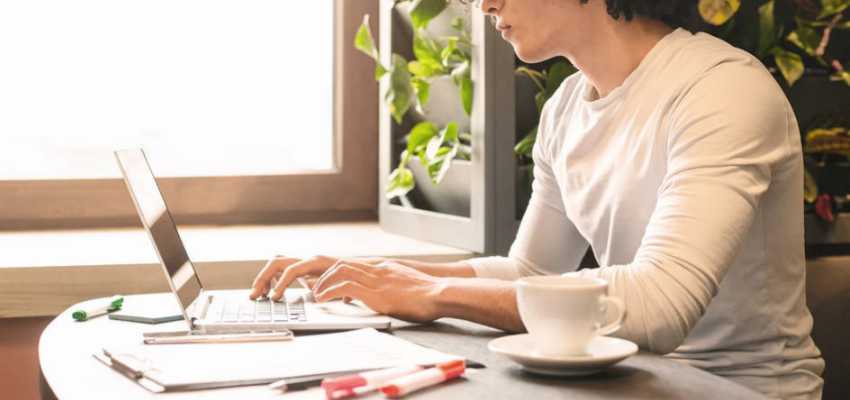 If a client regularly receives invoices from your company, there's no reason ‌you shouldn't take advantage of that opportunity to insert some tactful marketing content. But even once-off clients can benefit from getting a closer look at your brand identity and maybe even be driven to seek ‌future business with you.
In this blog post, we'll take a look at some of the ways in which your company can transform the humble customer invoice into a serious marketing missile.
Add Your Logo 
In today's hyper-digitized world, having an attractive, high-quality company logo is essential. 
It commands the attention of all who see it and demonstrates professionalism—which is why you should always add it to your customer invoices.
A major part of marketing is simply about showcasing your business and brand in the best, most visually appealing way possible. A strong logo is your one-way ticket to making a good impression.
If your logo is looking a little outdated or rough around the edges, it's well worth investing the money in a proper designer who can improve it. Invoice recipients will immediately ‌recognize your brand with more clarity, and it will show that you care about your public image.
Add Your Affiliate's Logos 
Does your business work in partnership with other affiliate businesses? Take the opportunity to showcase your relationship with them by adding their logos too.
Including the logos of well-known affiliates can help your company build credibility with customers and improve its public image. When customers see that you work alongside companies they already know and trust it helps to develop your business's reputation as a trustworthy, familiar entity.
Use Company Colors 
The days of being limited to just black and white invoices are long gone. You've got a wide range of color options to choose from—and your invoice should reflect those used in your company logo and website.
This will not only create a more engaging and visually pleasing invoice, but it will also craft a more cohesive look for your brand identity‌. If your company logo is blue, consider adding some lighter shades of the color in your background or even in certain fonts. This will tie together your invoice nicely and showcase a little more creative finesse.
Adding in just one or two colors can go a long way, so pick them wisely and ensure that they don't detract or obscure important information. A hard-to-read invoice is never a good idea.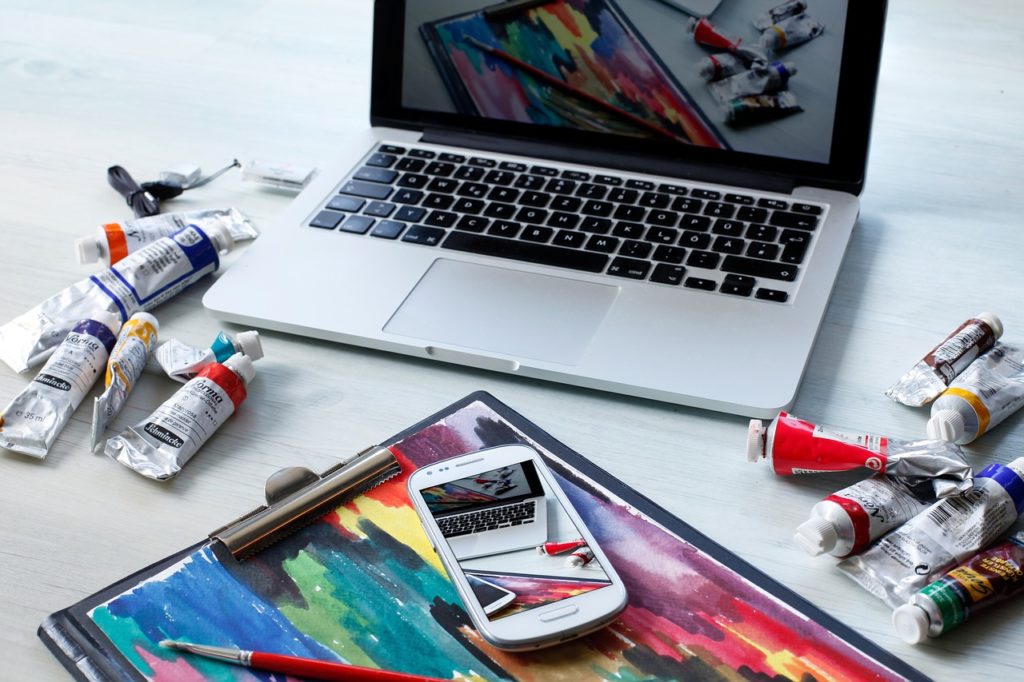 Offer Coupons For Repeat Service 
According to a 2021 study, up to 90% of consumers used coupons during 2020, and 70% of them say that they "love" getting coupons. That said, working some loyalty-based coupons into your billing system is a very effective way to market your brand. 
Every time someone does business with you, you could attach a digital coupon to the invoice, adding a sense of added value to the interaction.
It could be a coupon for a store, restaurant, service, or affiliate brand ‌you want to promote as well. Whatever it is, make sure to get an experienced designer to create the coupon tag so that customers are doubly impressed by the bargain.
Add Social Media Links 
Social media links and icons often get crammed into the bottom of newsletters. So, what's stopping you from casually adding them to your invoices for a bit of subtle brand promotion? Nothing, so go for it.
Incorporating your social media links on an invoice also shows how connected you are as a business, and that you're active on more than just one platform. Customers who are new to your business or want to know more about you can benefit from being given such reachable access to your online channels.
The only thing to beware of here is visual clutter. The last thing you want is for recipients to get confused about what the purpose of the invoice really is. Make sure you have ample space to insert your icons before hitting save.
Ask For Outside Input
When an artist stares at their painting for too long, the perspectives can ‌warp.
Believe it or not, the same is true for documents—yes, even invoices. You might be satisfied with the outcome of your new and improved invoice design, but others might notice things you've missed. Even if you use an invoice template, asking for other opinions is a great idea. 
Getting feedback from clients and co-workers helps you to get a more rounded perspective on how the document reads. Perhaps the fields are confusing, the fonts are not legible enough, or the colors could do with some tweaking. An outside perspective can help you achieve the look you want.
Keep It Clean And Professional 
When it comes down to it, the best way to promote your brand is through professionalism. And while it is a good idea to incorporate some marketing tactics into your invoice, stuffing it with needless images, icons, designs and other graphics is not.
Get a professional graphic designer to ‌look at your final product and confirm that there is a balance to the way it's formatted. If you focus too much on making it promotional and not enough on the actual invoice details, it could read as chaotic and amateurish.
Keeping things clean, tidy, and professional will send the ultimate message of quality and value to recipients. Let the simplicity and attraction of the document speak for itself.
Final Thoughts
To build up the long-term reputation of your company, you've got to utilize every resource you've got. Including your invoices.
Adding appropriate, well-designed promotional content to your invoices can make them more engaging, and result in better marketability for your company. Plus, these are documents you have to send out, so you may as well make them work doubly hard for your business.
Follow us: