In the world of marketing, social media is omnipresent. There's hardly a way to maintain a modern promotional campaign without implementing Facebook, Instagram, Pinterest, Twitter, and other social media platforms. But not all marketers and business owners understand the concept of social media writing. We constantly see examples of poorly written content or random photos without captions.
If you're new in the world of social media marketing, you'll appreciate our writing tips. You can learn from bad and good examples. You'll take away the good practices, and you'll start avoiding the ones that don't work.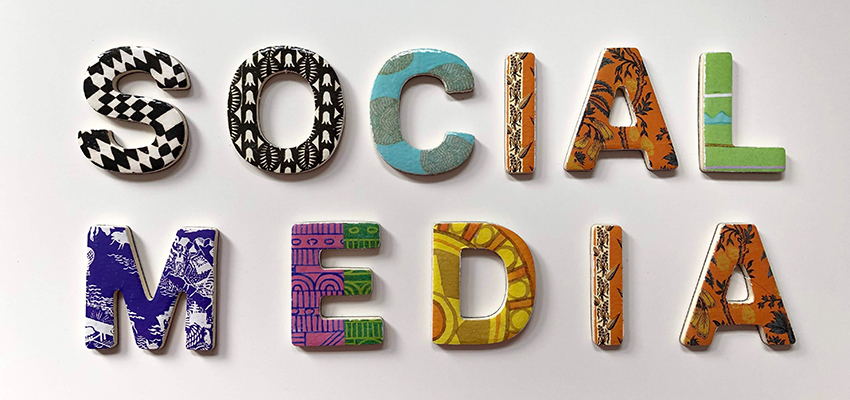 We'll list the most important do's and don'ts that will boost your SM content marketing campaign.
1. Don't Mix Business with Privacy / Do Have Separate Business and Private Accounts
This is an obvious recommendation that every business owner should be aware of. Yet; we often see Instagram business pages involving a great deal of privacy into the mix. This is the result of the need to connect with the audience, and it's especially common with influencers.
If you check out the profiles of influential Instagram yogis, you'll see plenty of personal stories shared here and there. Almost every caption is written on a personal level. But at some point, it becomes too much for the followers. The scandal that shook the Instagram yoga community in 2018 proves that private matters should never get involved in business pages.
When you have a business page, you will share some personal info if the business revolves around your personality. But you should never cross the line. You have followers; not fans. Nobody is interested to read about your private matters day after day, no matter how popular you are in the social media community. Keep things professional, and save the rest for your private accounts.
2. Don't Be a Copycat / Do Create Unique Content
Stealing content is wrong. We're all aware of that fact. But let's leave the moral aspect of stealing aside; it also affects your marketing campaign in a negative way. During the process of writing for social media, it's normal to research the competition. You can get inspired by their campaigns, but that doesn't mean you should steal their content.
Unintentional plagiarism is something you must be aware of! You scroll through social media feeds all the time, and you simultaneously get ideas. If you forget where those ideas came from, it's easy to write something without being aware that the content is not entirely yours. That's why it's so important to check for plagiarism before publishing anything online. Try a free tool at https://onlineplagiarismchecker.net! It will make you feel confident that there's no unintentional copying in your content.
3. Don't Focus on Your Brand / Focus on the Target Audience
What's the point of posting content on social media? It goes beyond building presence. After all that planning, writing, filming and photographing, it all boils down to engagement. The point of engagement marketing is to encourage meaningful interactions whenever you publish content.
Instead of focusing solely on your brand, you should turn the content into a dialogue. Ask your followers how they feel about an issue related to your brand's activities. You can also ask what type of content they would like to see more.
Giveaways and polls are a good idea! Such events will generate comments and shares. However, if you're after the meaningful engagement, then you should aim for a dialogue. Don't be afraid to tackle sensitive issues, as long as they fit in the profile.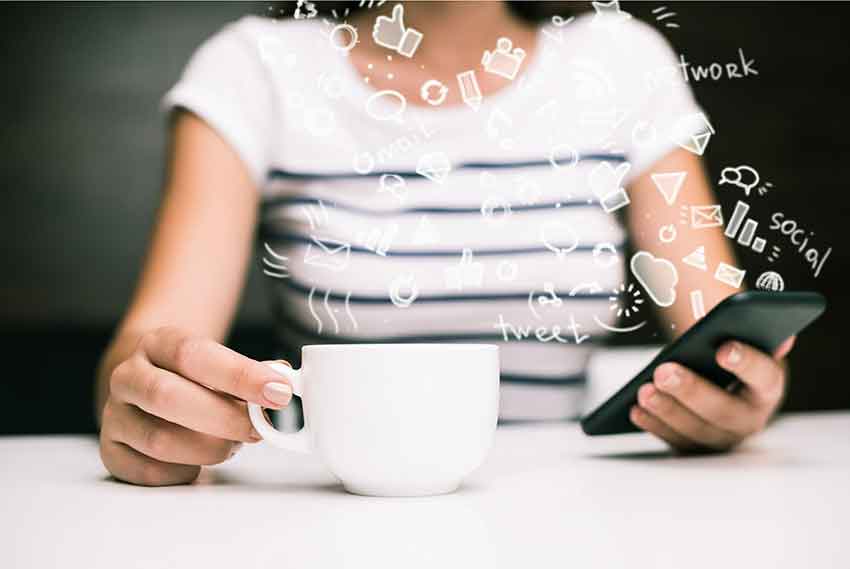 4. Don't Post Randomly / Do Have a Publishing Schedule
Regular activity is a must! Sharing four updates today and going idle for two weeks is not acceptable for a business page. There has to be a method behind your activity, as your followers prefer consistency.
If someone needs a product or service from your brand and sees no recent activity on your social media pages, they will assume that your team is not committed to customer support. They will check competitive pages, and they will choose the most user-friendly option. That's why you have to be consistent with your posts!
When creating your schedule, aim for daily purposeful activity. You mustn't go into the extreme of content overload. A single update per day is more than enough. It has to be meaningful, though. Don't post something just because you're supposed to. Create a content marketing schedule with a precise plan on what to share every day. You'll be flexible to make changes, but it's good to have some broad guidelines.
5. Don't Be Cold / Do Communicate (In a Professional Way)
When you try to encourage engagement on social media, leaving your followers with no response is the worst thing to do. Of course; you cannot respond to every comment you get, but do your best to answer all important questions and help your followers to get the best use out of your product or service.
Being funny works in some situations. Some brands, such as Netflix and Merriam-Webster, surprise with humorous and nerdy responses all the time. But if wit doesn't come naturally to you or your marketing team, then staying professional always works! Do your best to answer questions, offer recommendations, and support your users with anything they need.
Social media is a convenient communication channel, which people often use for getting customer support. Just because someone decided to complain through a Facebook comment doesn't mean they are unworthy of a response. On the contrary; your other followers can see the thread, so it's even more important to respond in the most professional way possible.
Social Media Marketing Takes Some Dedication, Time, and Consistency
The biggest mistake that marketers make with social media marketing is assuming that it's easy. When you look at successful pages, it does seem easy. But there's a lot of effort, investment, and planning behind that activity.
Start the process by analyzing competitors and identifying the factors behind their successful campaigns. Then, learn from their good practices, but never imitate them! You can always think of something better! Try to identify the mistakes, too. You'll notice that some posts attract negative engagement or no engagement at all. Those are the pitfalls you want to avoid.
Keep your activity professional, consistent, and unique. Those are the most important aspects of a good social media marketing campaign!


Follow us: