It may seem that the lockdown is the reason people began to buy more and more often on the Internet. We believe that the lockdown is just an excuse that pushed buyers to explore a tool that gives them more options for solving everyday problems. Customers have named three factors that motivate them to buy on the Internet – convenience, saving time, and saving money.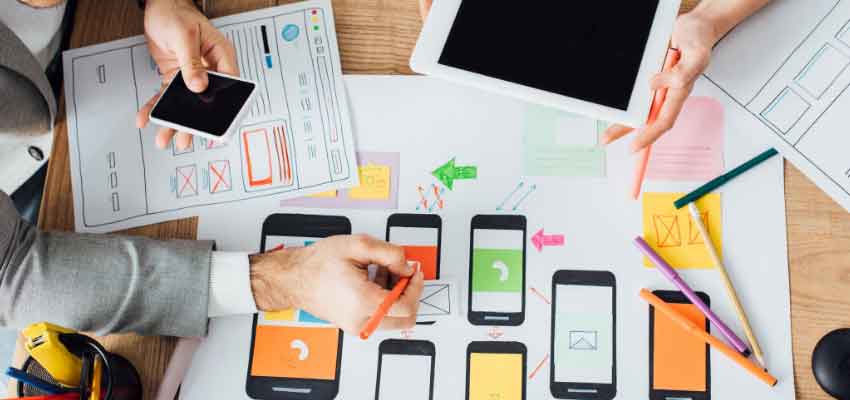 There are three ways for companies to sell goods and services online:
to develop a website;
to adapt the business to a mobile device;
combine the first two options.
Most retailers already have good websites. But you can't put a laptop in your pocket, so businesses tend to "have their presence" in a smartphone, from which people can buy goods wherever and whenever they want. If you are searching for a trustworthy mobile app development company, follow this link: https://yellow.systems/mobile-app-development-company. Meanwhile, we are moving forward to discuss the above-mentioned methods in detail.
How to adapt your business to a personal gadget?
1. Use responsive Site design
This is a design that ensures the correct display of the site on a smartphone. Thanks to it, the content on the site adjusts to the screen, and the user sees it without huge pictures, monstrously small text, and buttons that cannot be easily reached.
Pros: this method is not expensive or time-consuming at all; 
Cons: in fact, this is the same site, but only smaller. It does not adapt the structure of pages or the text amount, so it does not improve navigation and UX. 
2. Make a mobile version of the site
The smartphone version is a "sibling" of your site or an independent resource that is developed and filled with content purposefully for smartphones. You can recognize it by the letter "m" or "mobile" in the address bar.
Pros: This is a more flexible solution than the previous one. Its plus is that you can re-think the design, structure, and content, and at the same time it will work faster; 
Cons: you will have to double work with the site and its promotion – you are actually creating a second resource, very similar to the main site, which needs the same support and investment.
3. Develop a mobile app
A mobile app is a fundamentally different product with other patterns of user behavior, such as onboarding – a screen that introduces the user to the application, tab bar — a menu at the bottom of the screen for quick access to the main sections of the application, navigation gestures. No other tool provides this. Meanwhile, with their help, you can build a convenient and fast path to the target action.
Pros: this is the most flexible tool on this list; 
Cons: it is considered an expensive solution in terms of time and money required.
Responsive design and a mobile site are essentially the same things as the main website. These are resources with the same functionality that can be opened from a mobile phone. And your business should definitely have one of them. But this is the minimum to be given to the user by default. Investing in applications is a maximum program. The pros of a mobile app over a website are obvious. This is a tool designed specifically for smartphones, it features a user-friendly interface and rich content. If your business is ready to make some investments, then it is better not to postpone the development.
Mobile application for business – key benefits
For the customer, the app is a personal branch of your business where you can feel comfortable: you know how to navigate it, and how to use it in general. But let's review the key benefits of mobile apps for your business to simplify the decision-making process:
The app is more convenient than a site. The application interface is designed in a way so that the client can perform actions with one hand and does not think about further steps. Familiar elements, clear navigation, and proper scale help a person reach the goal for which he launches the application;
The application is aimed at increasing KPI. In applications, you can set up promotions and recommendations for each user. When a person opens the app, the system will show him exactly the goods that he wants to buy;
The application can address users. To do this, developers create the functionality of push notifications that notify a person about new products and promotions and send reminders if the user does not enter the application for a long time;
The app is more engaging. If a person has a handy tool set up specifically for him, then he is unlikely to want to change it for something else. Loyalty programs, personalized content, discounts, and gifts can only be obtained in applications that attract the user;
The application is safe. In applications, users' personal information is protected – this is purposefully taken care of by the App Store and Google Play app stores. That is, in addition to internal moderation, there is also external control;
The application is installed by loyal customers – if a person has downloaded your application to a smartphone, then he is already ready to cooperate with your business. Your task is to recognize this readiness and provide the user with a user-friendly and profitable tool.
As you can see, mobile apps can bring a lot of value to your company. Therefore, if you can invest in the development now – don't hesitate. This decision can bring you a good profit.
In Conclusion
Having a responsive site is always good, but it's even better to have a separate mobile app. This is also a good sign for the customers, as they understand how much you invest in user experience. Take your time to discuss all the details with the developers and watch how quickly your ideas will be implemented in real life. This step can give your business another stimulus to grow.
Follow us: