Is it worth developing a website or a mobile app? Business owners often wonder which is better and where to start? An app would be cool to have because that's the status. So, most mobile game developers have both a website and an app, of course. This applies even to the simplest games that don't require much space on your smartphone. Read more about such games on appslikethese.
But it seems like you can't do without a website. In this article, let's speculate on this topic.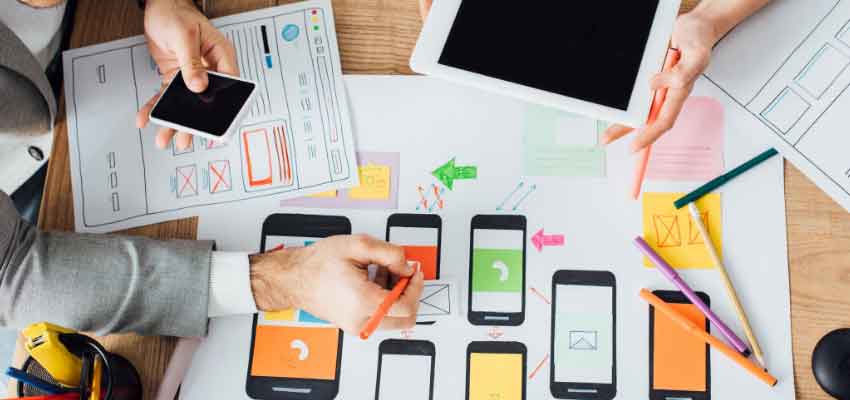 While mobile apps are a great investment in IT for many companies looking to make the most of today's technology, apps aren't always the best solution.
From the history of many startups, looking at their success, such as Uber, Airbnb, and Instagram, one might conclude that a mobile app is the best solution for a startup. But this is not always the case. With a limited budget, it's best to test your concept with just a website MVP. A website may be more cost-effective and provide a greater level of flexibility because it's easier to make changes once you have user feedback and are ready to move on to the next stage of development.
Before you make a decision, you need to understand some points that will help you understand the value of mobile apps and websites. It is in this article that we will look at some aspects of choosing the right solution to start your company.
Reasons to choose a mobile app development
Resort to mobile apps if you understand that the following features are required:
1. UX/UI personalization
Websites and web apps offer users a personalized user experience. But if your users desire a higher level of personalization or your product has a networking/social element, then a mobile app is the best approach. Mobile apps provide greater personalization by allowing you to offer users a personalized experience based on their interests, location, usage, and behavior.
2. If there's a requirement for nativeness in smartphone functionality
Although websites and web apps have advanced considerably in recent years with the advent of HTML5, it's still difficult to access the built-in capabilities of your smartphone or computer through a website or web app. Developing a mobile app instead of a website will allow you to access and use the built-in features of your mobile device, such as your smartphone camera, contact list, or GPS. The additional built-in features will enhance your product's user experience and therefore provide a superior customer experience.
3. If your users will need content offline
Also, if you want to give your users access to content without an internet connection, your mobile app would be ideal. Users will still be able to use the app offline, unlike a website or web app that is limited to an internet connection.
4. Native notifications
Notifying users through a website involves sending email or SMS notifications, which can be quite costly for the product owner. In addition, users don't always feel comfortable giving out their cell phone numbers. The use of email as a way to reach potential customers and clients has declined significantly in recent years. Email exchanges have lost their former effectiveness, and click-through rates and opens seem to continue to decline.
5. Need security
If you want to develop a digital solution that will require users to provide sensitive data and information, such as online banking and fintech solutions, or health apps that include medical data and personal health history, a mobile app may be the optimal solution. Apps offer Touch ID, Face ID, and two-factor authentication, such as using GPS to verify a user's location before giving users access to sensitive information.
Reasons to choose a website development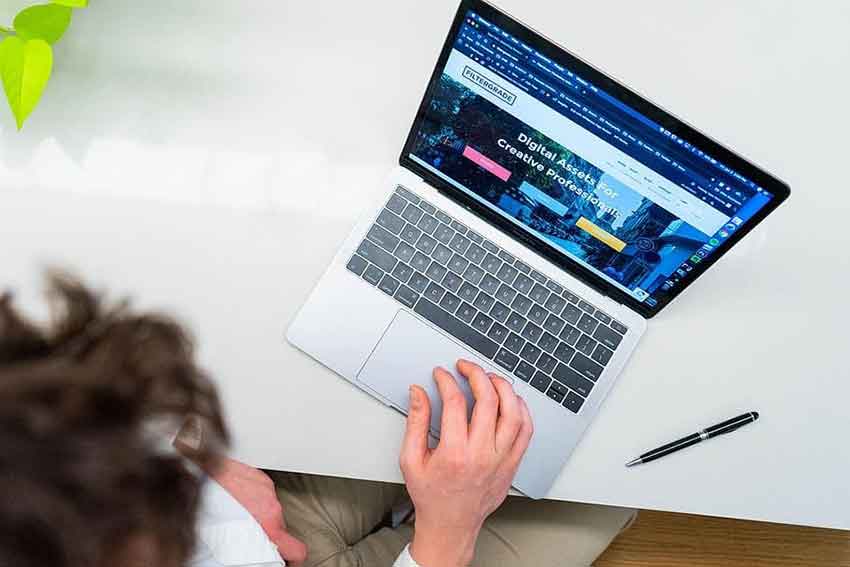 Choosing to use a website if:
1. If you're concerned about screen size (i.e., the functionality doesn't fit within the confines of a smartphone)
If you're looking to develop a sophisticated management system for internal staff to streamline processes, then a website would be much more appropriate compared to a mobile app. It's easier for users to analyze and enter complex data into larger screen sizes. Similarly, if you want users to be able to download and view PDFs and data collection forms, then the benefits of a larger screen on a web portal or system outweigh the benefits of a mobile app product.
2. If there are budget constraints
Based on more than a decade of experience in the industry, it has been found that budget constraints often dictate whether a client will decide to develop a web-MVP instead of a mobile app. If you're a startup with a new concept/idea and a limited budget, then a web MVP product or web app is a great first investment to build brand awareness and recognition before getting funds to invest in native app development.
3. If you need to actively attract users from the web
It can be argued that a website is much easier to advertise and link to elsewhere on the Internet, especially with tools like Google AdWords or Yandex Direct. What's more, using SEO capabilities, for example, makes it much easier to promote your brand online compared to promoting a mobile app product. However, mobile apps and websites are not mutually exclusive and can certainly work together to create an overall brand identity. If your budget allows for it, a multi-channel approach is desirable. So consider promoting your mobile app product with an online landing page.
Conclusion
Whether you start with building a mobile app or a website will depend on the target market you want to attract, the problem you want to solve, and the features and functionality your user base is asking for. A multi-channel approach will have the most desirable effect. Websites or web platforms work effectively and integrate with mobile apps to promote a strong brand identity, increase brand awareness and audience engagement, and ultimately offer a superior user experience.
Follow us: