When developing seamless user experiences, web design can become tricky and may demand close attention to detail. However, thanks to the development of new web design tools, making your mark on the Internet is becoming easier each year. Today, various web design tools are available to assist you with mockups, prototypes, testing, and more. You may not realize it, but perhaps many of these tools are already a part of your current workflow. As each year unfolds, these tools get updated, and new ones are developed to improve your current web design process.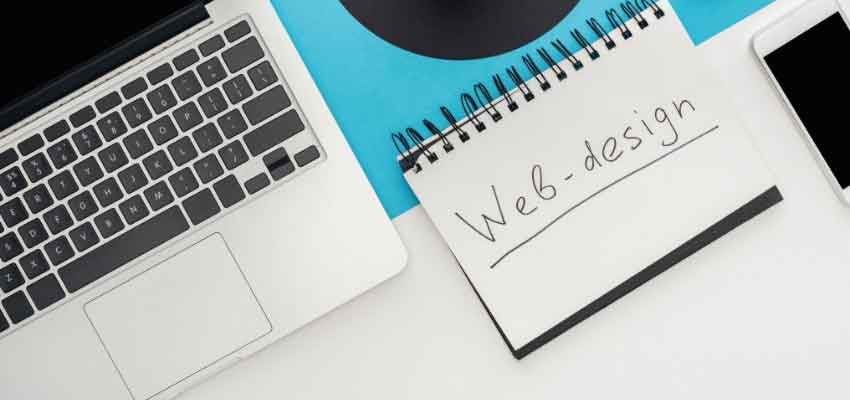 Although there are many other prototyping tools and design preferences available for web designers, here are some of the best ones:
1. WordPress
WordPress is an entirely free tool that most website owners use. It is so flexible and easy to use that even those without professional web design experience can easily navigate it. Once your site is up and running, you can easily edit your content and add menus and pages. Additionally, WordPress allows you to effortlessly update your site, whether you're publishing your newest blog post, editing your text, or adding new pages. Wherever you are in the world, you can do site modifications in just a few seconds as long as you have a laptop or a mobile device with you.
Although WordPress can accomplish much for a website, it also has certain drawbacks. If you wish to add features to your site, you must download and manage plugins. Then, you'd have to keep logging in to your site to check the dashboard to see whether they need to be updated. Furthermore, using too many plugins might cause your website to slow down.
2. InVision Studio
Made by designers for designers, InVision Studio is a web design tool for quickly prototyping and creating design mockups. This tool solidified its name in the industry because instead of sending out PDFs or screenshots of your work, InVision has made prototype presentations more interactive. Once you're done working on your web design, you can share it with your team or clients through InVision's Live Share feature. From there, users can interact and comment on the prototype in real-time through in-browser screen sharing. This feature makes collaboration more effective and convenient for web design teams everywhere.
With all these fantastic features, InVision Studio can be very costly. The app might cost up to $15 per month. Furthermore, the software is not easy to use for its price. Thus, some training may be required.
3. Adobe Dreamweaver
Whether you're new to web design or a seasoned veteran, you can always use a head start. Also known as an IDE (Integrated Development Environment), Adobe Dreamweaver lets you create web pages by crafting them visually without being an expert in Hypertext Markup Language (HTML). This approach allows you to build a web page quickly and effectively. As you set up your design, Dreamweaver automatically develops the underlying code. Then, the tool's code editor automatically completes and checks it, ensuring that your syntax is followed.
However, f your coding's appearance within Adobe Dreamweaver may differ from how a browser reads the code entered. You can do everything precisely in the software but still end up with poor results since the programming isn't responsive enough to fulfill cross-platform standards.
4. Adobe Photoshop
Though professional photographers mainly use it, Adobe Photoshop is the best tool for modifying images and creating graphics. Over time, Photoshop has developed new tools, commands, and features, allowing users to apply it in different ways. Not only can you use Photoshop to crop and resize photos properly, but you can also use its advanced color-correcting features to enhance your photos. Similarly, you can create web page mockups with Photoshop. This can include anything from a basic concept design to an entire web page design layout.
As you can see, Photoshop is only an excellent tool for layouts and mockups; it has no coding features.
5. Adobe XD
Adobe XD was designed from the bottom up with quality in mind, allowing you to create prototypes that seem like the real thing. XD is mainly used for User Interface (UI) and User Experience (UX) design, enabling collaboration and developing appealing web pages, applications, voice interfaces, and more. You may use Adobe XD when creating animations and responsive web designs with content-conscious layouts and responsive resizing. Design teams worldwide use this tool to collaborate on projects, including brainstorming ideas, creating mockups, and giving presentations. Team members may examine and leave comments in the browser after sharing links to designs.
Adobe XD, like many other tools and software, has its shortcomings. Only Mac users can preview prototypes in real-time on their smartphones. This feature does not work if you own a Windows device and want to see your prototype on your smartphone.
6. Google Web Designer
Google Web Designer (GWD) is a responsive web design tool that allows you to develop an interactive, fully responsive site along with ad banners. The app guarantees that your designs (including animations) will run and show on every platform, from desktop computers to handheld mobile devices. On top of that, GWD also allows you to modify HTML, Cascading Style Sheets (CSS), and JavaScript directly.
GWD offers a user-friendly and interactive interface that allows it to build animations effectively. This can also be very useful for prototyping. Despite its many features, GWD cannot access HTML files made by other web design tools and lacks text content-generating skills. Thus, GWD is only applicable if you want to create animations and popup ads for your site.
7. Squarespace
Squarespace website designs have a simple, clean style. They're also well-suited for e-commerce websites since Squarespace comes with features such as galleries, product pages, and scrolling layouts. Squarespace also provides online retailers with customer account functionality, stock management, discount coupons, and recovery of lost cards. The tool's site builder is quite impressive. So, if you want elegant and attractive layouts for your online shop, Squarespace may be the choice for you. 
Unfortunately, Squarespace does not accept third-party software, plugins, or extensions. This limitation makes it challenging for newbies to personalize their websites.
8. Canva
Creating a website from scratch might seem overwhelming, but Canva has made it more accessible than ever. You've probably used Canva when creating graphics for the web or your social media accounts. In fact, by selecting Website from the Publish menu, you can instantly transform your design ideas into a functional website. Canva can also help you create book covers and web page structures using simple drag-and-drop templates and layouts. In addition, Canva has a wide variety of stock pictures, vectors, illustrations, and free fonts. This tool is indeed a graphic designer's paradise.
The only major downside with Canva is that it does not allow you to design unique elements. Though you can alter the colors and dimensions, the tool only allows you to work with the features they provide you.
Final Thoughts
Crafting the best design for your website entails more than just getting your ideas down on paper. A designer's toolset is what turns those ideas into reality. When you are equipped with the right design tools, you can work more efficiently, interact with your design team more quickly, and even have fun discovering new application features along the way.
So, if you've been working on the very same design solution tools for as long as you can remember, try out some of the apps and tools mentioned in this article. They may help you work more productively and even replace some of your old favorites.
Follow us: