We've seen lots of businesses changing to suit the growing rise in e-commerce. This is undoubtedly one of the most noticeable trends in economic development, so it makes sense that companies(big or small) are trying to keep up with this trend.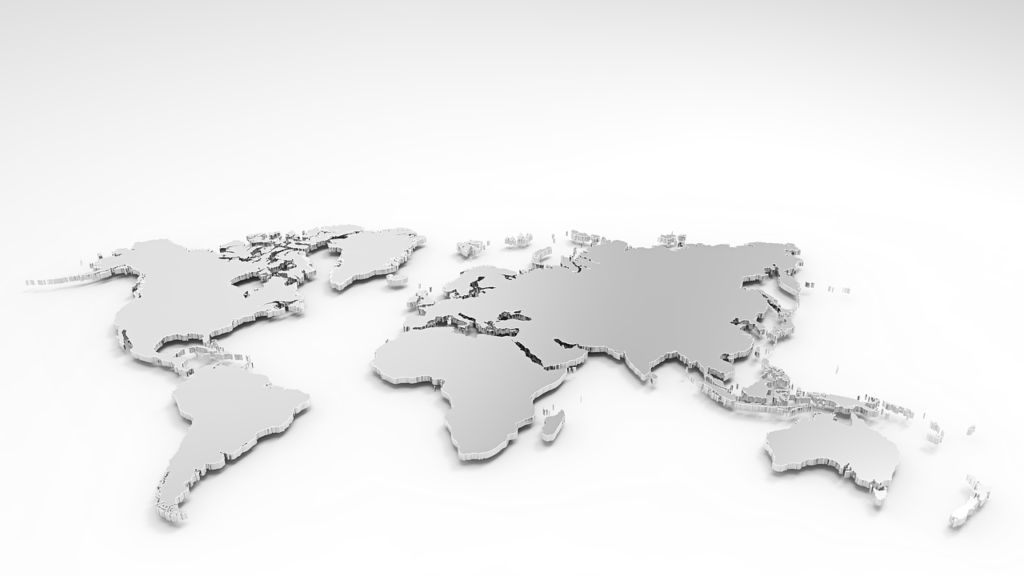 While some businesses see e-commerce as a problem, others are loving the concept and adapting their business models to this change.

In fact, e-commerce has succeeded in cutting down the need for physical stores or offices, thereby helping businesses save more money while still allowing room for growth and expansion.

This post will help you understand the three(3) modern developments of e-commerce and how you should ensure that your business is benefitting from it.

1. The Need for E-Commerce Evolution
For your business to thrive not just survive, you simply have to engage in international trade to improve your competitive edge.

This new global economic trend expects businesses to focus on innovation, technology, knowledge, and information to increase production and have huge sales, allowing companies to:

Gain access to new market sectors
Improve flexibility of their global commercial policies
Increase production and sales
Reduce the cost of marketing or ads.
The role of e-commerce is very simple when it comes to doing business. So, whether your company is local or global, e-commerce will force you to strategize for the future.

One of the most interesting ways e-commerce has developed and impacted the world's economy globally is that it has created new employment opportunities by helping to set up small and medium-sized businesses. It also gives such businesses access to international markets at the lowest investment costs.

Keep in mind that not all industries benefit from e-commerce. Software industries, the technological sector, electronic storage media, networking companies, and communications enjoy more advantages from e-commerce than others.

2. E-Commerce Initiatives
Since we now understand the positive development that e-commerce brings, let's look at the conditions and best practices to enable the success of e-commerce initiatives.

Customer's Trust. It's not enough for your business to use an e-commerce platform as you need your customers' readiness to make use of this platform.
If your customer doesn't trust you or your business, then you are in big trouble. This is not just for mega-companies, and it is even tougher for smaller businesses.

Payment System. E-payment, banking systems, and software services must be functional and able to provide secure and smooth transactions. The more payment methods and systems you have in place, the more global presence your business will gain.
Telecommunications. A major condition for the success of your business is in having the right telecommunications infrastructure, especially in developing countries. So that in areas with a steady internet connection, your e-commerce will thrive more.
Logistics. Another crucial condition is logistics. For instance, if your business uses delivery services, then ensure on-time delivery services. Sometimes, strict customs laws may slow down the growth of e-commerce, but once it is bypassed, this can help your business go global.
Legislation. A need for better legislative regulations that support electronic laws and policies will result in better e-commerce development, particularly when it comes to national trade and business.
Language Barrier. The last condition for a successful e-commerce initiative is breaking down language barriers. In order for your business to reach limitless customers, you must take different languages into consideration.
To deal with customers globally, you should make sure that your website has tools to help them translate into a language they understand. There are also a ton of translation services such as The Word Point where you can easily use to overcome the language barrier to reach international clients via e-platforms.

3. Ad Techniques
This is 2019 and pretty much every business understands how powerful ads are for e-commerce. They basically go hand-in-hand because that is where most businesses have their interactions with clients. So, to get the client's attention, companies have to apply the use of social media, buy buttons, VR advertising, mobile advertising, video advertising, and more.

Social Networking. Platforms such as Facebook, Instagram, Snapchat, and Twitter have become an integral part of everyday life. With more than half the world's population using one social media platform or the other, businesses have adopted social media as a medium to advertise and sell products. You simply need a social media presence to succeed!
Marketing Automation. This is another of such e-commerce techniques we can't ignore. Marketing automation helps businesses reach their target audience with automated messages and multifunctional campaigns, across multiple channels.
Marketing automation uses various channels like email, social media, and text. With these tools, you can quickly apply a digital marketing strategy without having to manually press "send" on every message across multiple channels. It saves time and resources, gaining more revenue and ROI.

Having the right marketing automation tools helps business owners and marketing teams to identify their audience. It also helps them to design the right content, and automatically drive actions based on schedules and customer behavior, ultimately providing a more personalized experience for their customers.

The Buy Button. You can find this advert technique on Pinterest, Facebook, Twitter, Instagram, and Youtube. Buy buttons were invented to accelerate the buying process while surfing the net with the touch of a button. It is wise to take advantage of it for your business.
Native Advertising. Last but not least ad technique for e-commerce is native advertising, especially on social media platforms and uses terms such as "sponsored" or "branded."
For instance, while scrolling through your Twitter feed and come across a promoted advert, what native advertising does is to match the nature of Twitter, so that it is not very obvious to a potential client. In most cases, it functions like an advertorial and comes across as a video, article, or editorial news.

Conclusion
E-commerce has so many benefits that can help your business expand into the global economy. It also helps clients to make informed decisions on your products, compare the prices to that of your competitors, and so much more. Businesses will continually adapt as e-commerce evolves, so get on the trend and see how much you can benefit from it.

About the author:
Dominic Beaulieu is a gaming enthusiast turned tech writer who covers an impressive variety of topics like design, development process, game marketing, and helps developers with spreading the word about their creations. He is a fluent French speaker, who also has mastered Dutch, Norwegian, and Swedish. He has an experience in software translation, tech counseling, project management and digital marketing tailored for startups.

Follow us: