It is not an easy task to start a business and lead it to be successful and profitable. Apart from the hardships you face trying to find a profitable niche, a good name for the business, the right location, and target audience, promoting your business and figuring out a good marketing strategy is not a simple task. In this article, you can find the most effective marketing strategies to encourage business growth in a competitive market.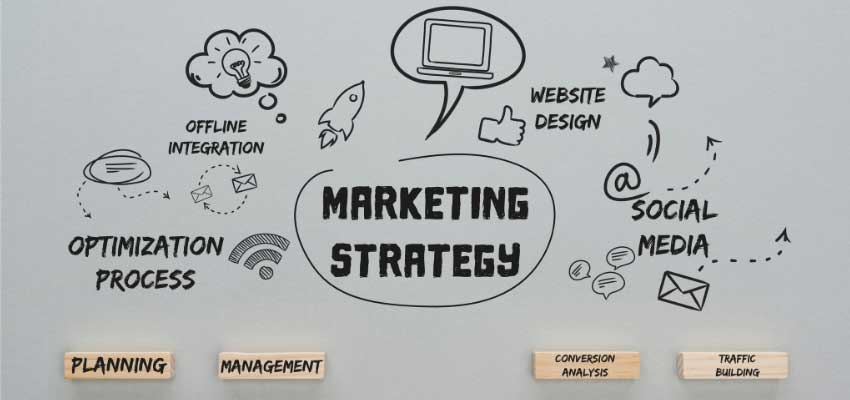 Use Social Media
It is a no-brainer that when talking about effective marketing strategies, social media has to be mentioned. This is the age of social media when it is very hard to find someone who does not use multiple platforms or at least one. You can use it to your advantage as it is one way you can ensure that people can have access to information about your product or service. Posting on social media can be a little intimidating, but you can go for an easy fix and hire a social media manager. If you don't have money to burn on a manager, then that's fine. Posting gets easier over time, just be yourself and speak honestly about your service or product.
Start a Blog
Another very effective and tried marketing strategy is blogging. It is highly advised by many experts that you start a blog for your business if you don't already have one. Blogging as a marketing strategy is not at all limited to posting your ideas on your own blog. An effective way to use blogs for marketing is to use another blogging platform to post your content. Try to blog effectively by adding value to your blog posts. This is known to be a very powerful marketing strategy.
Leverage Influencers
One very easy and simple technique to get the word out there about your business and to provide your business with instant visibility on social media is through influencers. Influencers already have platforms where they can reach many of their followers which makes it very easy for them to reach a wider audience. It is very important that you pick an influencer with an audience that is actually interested in what your business has to offer. You can choose the influencer based on their follower count as well. The more followers they have, the more effective your marketing strategy will be, but you must also stick to the budget you have.
Try Cross-Channel Marketing
Cross-channel marketing is very effective and profitable as it provides you with many more ways to reach your audience and provide them with information about your business. It can also help you gain insight into your business's customers. Using cross– channel marketing automation is when you employ multiple connected channels to reach customers to help enhance your business's communication with the customers. This method of marketing enhances engagement and optimizes the customer's journey as well. The additional visibility provided by multiple channels allows you to create a stronger brand.
Use Email Marketing Sequences
Any business that wants to take on a good marketing plan has to turn to an email marketing sequence. An email marketing sequence is when the users receive a sequence of automated messages once they subscribe to your list. This helps in keeping your audience up to date with your business's latest news, your latest products and services, and any offers and discounts you have to offer. This is a great way to stay connected with your business's users to help you maintain communication with them. You can build a relationship with your customers through these emails by being transparent and authentic. A great example of email sequences is the "thank you for registering" email.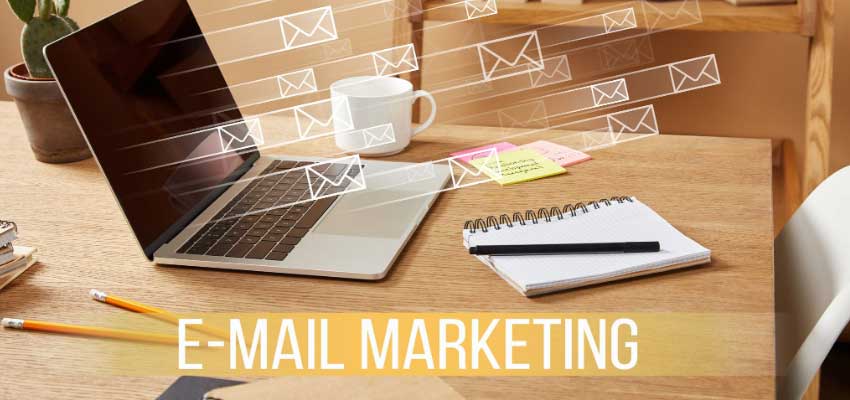 Get Familiar With Search Engine Optimization
Search Engine Optimization (SEO) is basically when you use certain keywords so that your website is the first to appear to a user when using search engines to search for a certain topic related to the product or service you provide. It is highly advised by professionals to not overstress about using the keywords and to simply be authentic in what you write on your website or blog. However, there are paid and free courses to help you understand how SEO works.
Use Discounts and Offers
One of the best and most attractive marketing plans is when you use promotions to attract customers to your business. Offering your customers discounts on your products will encourage them to buy more of your products. A discount on a product that the user buys from a competitor will get them to try yours as it is cheaper than the one provided by your competitor. Offers and discounts are very attractive to shoppers and service-users that even if a customer never tried your products they might give it a try because of a discount. If you're new to the market try to offer a one-time discount code for first-time purchases, or for the first 100 customers. You can also try giving out a 365 days discount for the first 100 customers which will help you gain loyal customers for a full year.
Create a Loyalty Program
The key to a very successful business is to have long-lasting customers who are loyal to your business. Having a loyalty program for your oldest and most frequent customers gives your customer the feeling of being special to the business which will make them even more loyal to your business. You can store customers' data on your database and offer them simple gifts or discounts on their purchases. This will not tragically decrease your business's profit, but will definitely make the customers want to purchase more from your business.
There are many ways that you can enhance your business and make it look attractive in matters of packaging, store decor, or quality of products. But all these require that a person has to try your products or services first. This is why marketing matters the most to a business. Marketing encourages the customers and users to make a purchase from your business even though they have no idea about the quality of the product or service. Make sure that you pick out a marketing plan that is suitable for your audience and your niche.
Follow us: